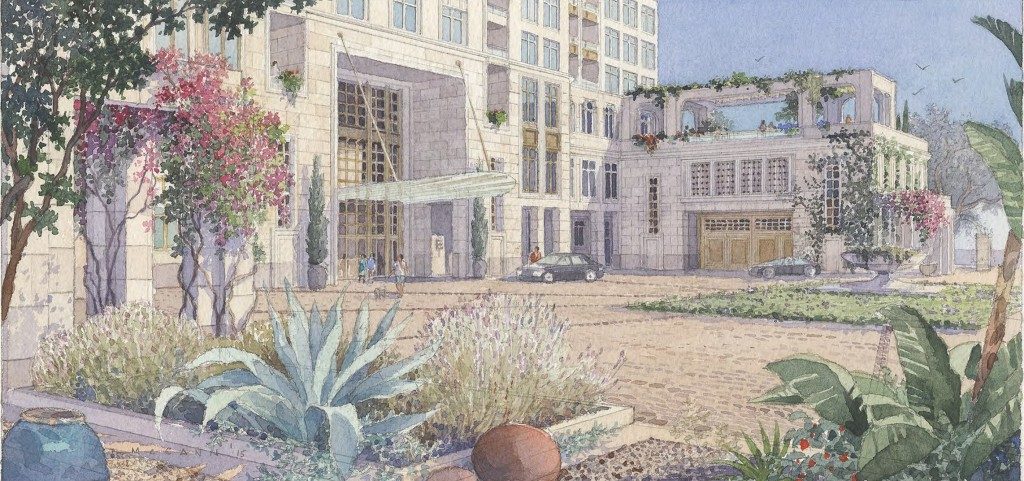 The petition opposing the Newport Beach City Council's approval of the controversial condominium tower, Museum House, should be found "deficient and voided," according to a lawsuit filed Jan. 6 by the Orange County Museum of Art.
OCMA is asking the Superior Court of Orange County to invalidate the referendum petition, which has been headed up by Line in the Sand. Newport Beach City Council and city clerk Leilani Brown are named as respondents.
"A legal analysis finding that the referendum petition failed to meet the most basic and mandatory requirements of California's election law," and it was "defective and misleading,"  OCMA claims in a press release. "It failed to provide the full text of the general plan amendments, omitted or visually altered required documents, and failed to include text throughout the document in the minimum font size required by law."
The text was so small it was "virtually unreadable," OCMA claims.
Line in the Sand has no comment at this time, said Dorothy Kraus.
City Council voted 6-1 on Nov. 29 in favor of the 25-story, 100-unit condominium tower in Newport Center.
In a decision harshly-criticized by petitioners, Council required that the petition include the extensive environmental analysis of the project and other supporting documents. The petition's proponents spent more than $46,500 to print 425 petitions, which each included about 1,100 pages.
"The democratic process only works if voters are presented with the facts and all parties follow California's mandatory election laws," said OCMA CEO and Director Todd Smith, in the prepared statement released on Tuesday. There were "many instances of non-compliance," he added.
Orange County Registrar of Voters is currently reviewing the petition of  13,730  signatures, which was delivered to the city clerk a few days before Christmas.