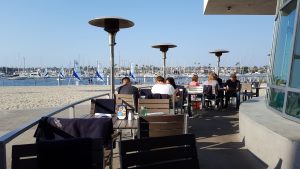 By Christopher Trela & Catherine Del Casale | NB Indy
How much food can we eat in 14 days?
That's a question we ask ourselves each year when we're preparing for Newport Beach Restaurant Week, which starts January 16 and runs through January 29.
More than 60 restaurants are participating this year, including a number of our favorites and a handful of new ones. Prix fixe lunches are $10, $15, $20 or $25, while prix fixe dinners are $20, $30, $40 or $50.
The idea is for restaurants to entice new customers to try some signature dishes at a good value, thereby encouraging them to return again later.
We perused the Restaurant Week menus that were posted on the Dine Newport Beach website (DineNB.com) earlier this week, and selected some of what we felt were the most interesting and best value menus (although most restaurants were indeed showcasing their best dishes at reasonable prices).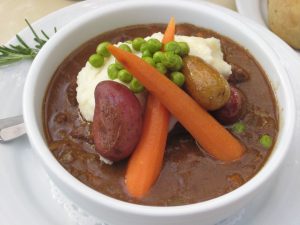 Our favorites:
·        3-Thirty-3: $15 lunch. Two courses with choice of entrée and either a starter or dessert. An excellent value Also a $30 dinner with three courses. "This is not somewhere I have thought to dine, just a place for drinks, but at these prices I would go and check it out.
·        A Restaurant: $50 dinner. Pricy but worth it. Four courses including a starter, choice of soup or salad, choice of entrée including imperial wagyu strip loin, lamb rack and diver scallops, and dessert. Looks great.
·        Benihana: $20 lunch. Includes appetizer, entrée and dessert. Great deal and a fun experience. 
·        Bluefin: $25 lunch. Includes four courses. A great intro to one of the best sushi restaurants in OC.
·        Canaletto: $20 lunch. Choice of starter, six options for entrée, and dessert. All hearty dishes, a great value.
·        Lighthouse: $20 lunch with starter and entrée, or $30 dinner with starter, entrée and dessert. Dine indoors, or on the dog-friendly patio with heaters and harbor view.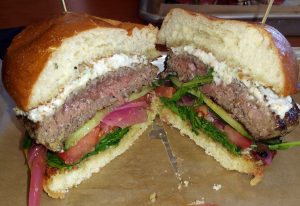 ·        Modo Mio: $20 lunch is a three course menu. Terrific value at this comfortable Italian eatery.
·        Pescadou: $40 dinner. Three courses with choice of three starters, three entrees, and three desserts. Fantastic French cuisine, worth every penny.
·        Red O: $20 lunch with appetizer, entrée and dessert. A fantastic deal, we'd order the duck taquitos or tamales, and the carnitas or enchiladas entrée. Also a $40 dinner with more entrée options including filet mignon, which Catherine loves.
·        Tackle Box: $10 lunch. Located at Corona del Mar beach. Choose a sandwich with house chips, a side, and Jones soda on tap. Great value. We've been meaning to go here, now's the time!
·        Dory Deli: $10 lunch. Starter of pasta salad, clam fritters or Kennebec fries, and choice of three entrees. One of the best values of Restaurant Week. See you there!
·        Stag Bar: $10 lunch. Choice of meatball sub or sliders, plus fries and salad. $15 dinner is half salad, personal pizza and beignets. Great deals from this classic bar.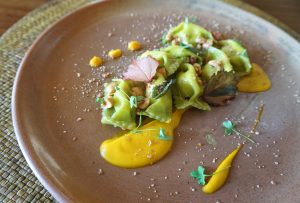 ·        Hopdoddy: $10 lunch. Choose a signature burger (which has a value of more than $10) and any craft beer. The $20 dinner is even better: any burger, any beer, plus fries, plus a signature milkshake. Great value, great burgers, great shakes!
·        Sessions West Coast Deli: $10 lunch. Choose any sandwich and any craft beer. Another fantastic value. Also $15 dinner with sandwich, beer, side, and cookie. Awesome deal!
·        Tommy Bahama: $20 lunch. Lots of choices, includes starter and entrée, dessert is a $5 surcharge. A good value.
·        Pelican Hill Resort: Andrea has a $20 lunch that includes two courses featuring squash agnolotti, sepia tagliolini or pan-roasted Mary's chicken. The food alone is worth it, but add that view and the service, and it's a terrific value. Coliseum Pool & Grill has a $20 lunch that includes three courses, plus a three course dinner for $30. Both options offer terrific value and we love the food here. Pelican Grill also has a $20 lunch and $40 dinner option that look impressive. As usual, Pelican Hill Resort does it right. 
·        Muldoon's: $20 lunch. Includes soda bread, starter, entrée, and dessert. A great value, and we love Muldoon's.
·        Bungalow: $15 lunch. Anytime you can have lunch at The Bungalow for $15, that's a good thing. Choose soup or salad, and one of eight entrees.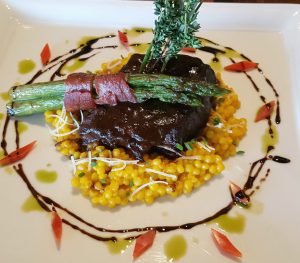 ·        Sushi Roku: $25 lunch. Three courses, great food, classy ambiance.
·        CUCINA enoteca: $30 and $40 dinners. Lots of options depending on which price you pick. We've dined here several times and love their food.
·        Fig & Olive: $25 lunch. Includes crostini tasting, then soup or salad, choice of several entrées, plus dessert. A great value.
·        Provenance: $20 lunch features three courses with a choice of six entrees. Great variety of options, and we love Chef Cathy Pavlos.  
·        The Winery: $50 dinner. It's pricy, but what great food Chef Yvon Goetz creates. Choose between three starters, several entrees (including the signature short ribs with prosciutto wrapped asparagus) and dessert. Classy restaurant, great experience.
·        Woody's Wharf: $15 lunch. Three courses including appetizer, entrée and dessert. A really good deal, we've never been here for lunch but this entices us to go.
·        Zinque: $15 lunch. Includes appetizer and choice of six entrees. A nice intro into this new restaurant in Lido Marina Village.
For complete menus of all the restaurants participating in Restaurant Week, visit DineNB.com.