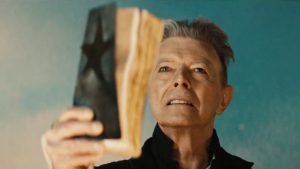 The Buggles' "Video Killed the Radio Star" may have been the first music video played on MTV, but with today's single-driven music industry, the advent of YouTube, and multi-million dollar production budgets becoming the norm, video makes the radio star might be a more fitting sentiment.
The textbook definition of a music video is "a short film integrating a song and imagery, produced for promotional or artistic purposes."
This unique intersection between art and publicity has made music videos an essential part of the industry; an integral part in the equation of a song, or artist's, success.
The growing importance of videos in the internet age has been matched only by the growing artistry and inventiveness with which they are created, an evolution reflected in the myriad of charts, festivals, and awards now dedicated to the medium.
The Newport Beach Film Festival will highlight the power and range of this unique art form on April 28 with an hour-long program at The Triangle in Costa Mesa.
The program runs the gamut from hip-hop to rock, little-known acts to superstars, and art-house to animation, for an engrossing look at modern-day music video production from around the world.
Many of the videos featured are award-winning and have been screened internationally, further complicating the question: are music videos essentially promotional tools, or are they a cinematic art-form? Are the two mutually exclusive?
The striking and varied program supports the art side of the argument, with the directors of the music videos likely to get more press than the musicians. However, all publicity is good publicity, and one viral video can make a career (just ask OK Go, who are still best-known for their treadmill choreography in the "Here It Goes Again" video), while others can ignite a discussion about difficult issues (Beyonce's "Formation").
As the staying power of videos like Michael Jackson's "Thriller" or even Bob Dylan's proto-music video for "Subterranean Homesick Blues" attest, music videos straddle the line between pop culture and high-art, providing us with iconic imagery that becomes a part of the cultural landscape, to be referenced, parodied, discussed, and awarded.
Highlights of the festival's program include Rio Wolta's "Through My Street," a charmingly off-kilter video directed by Piet Baumgartner, featuring surprisingly graceful construction-site choreography that will bring a smile to your face.
Scarface's "Mental Exorcism," directed by John Tucker, is a poignant collage of headlines, evening news clips, and shots of the artist ruminating on police brutality and the racially-charged protests of the last year.
The documentary-style "Monument' by Mutemath and director Israel Anthem, is a truly moving portrait of Charles "LaLa" Evans, and the home he turned into a museum honoring the memory of his late wife and their loving relationship.
Weezer's "California Kids," directed by SCANTRON and Jade Ehlers, is a trippy ride-a-long with frontman Rivers Cuomo as he has a cannoli orgy and frolics with a female body-builder on a California beach.
No video showcase would be complete without an offering from music video pioneer, the late David Bowie. "Blackstar," directed by Johan Renck, is a 10-minute opus of imagination and mystery, complete with meaning-laden imagery and Bowie at his winsome best, a fitting tribute to an artist who contributed so much to the music video form.
For more information and tickets, visit NewportBeachFilmFestival.com.