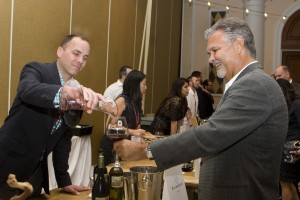 More than 400 guests gathered at the St. Regis Resort on Saturday, Feb. 27 to enjoy tastings from more than 40 top Napa Valley wineries and raise funds for CureDuchenne, a national nonprofit organization based in Newport Beach that is dedicated to finding a cure for Duchenne, the most common and most lethal form of muscular dystrophy.
The second annual Napa in Newport wine auction and dinner raised more than $700,000 to support CureDuchenne's mission to find a cure for this genetic disease that causes muscle degeneration. Those with Duchenne often lose their ability to walk by their mid-teens and the disease claims their lives by their mid-20s.
Darioush and Shahpar Khaledi, owners of the prestigious Darioush vineyards and winery, served as honorary co-chairs of this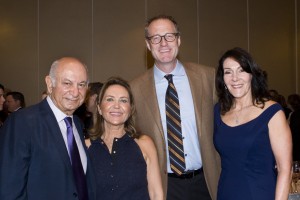 year's sold-out event.
In addition to Darioush, participating wineries included Alpha Omega, Amici Cellars, Anomaly Vineyards, Arkenstone Napa Valley, Arrow & Branch, Blackbird Vineyards Bespoke Collection, BOND Estates, Broman Cellars, Checkerboard Vineyards, Crocker & Starr, Dakota Shy, Dana Estates, Davis Estates, Fairchild Napa Valley, Fait-Main, Gandona Estate, Gargiulo Vineyards, Gemstone, Hunnicutt, Joseph Phelps Winery, Kelly Fleming Wines, Lokoya, Memento Mori, Miner Family Wines, Morlet Family Vineyards, Nellcôte Napa Valley, Patel Napa Valley, Plumpjack, Promise Wine, Quintessa, Realm Cellars, Redmon Wines, Relic, Rocca Family Vineyards, Sequoia Grove, Signorello Estate, Three Sticks Wines, Vineyard 29, Zakin Wines and ZD Wines.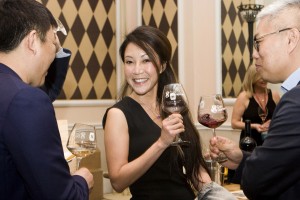 Guests dined on a dinner created for the occasion by Sapphire Laguna owner and chef Azmin Ghahreman. The dinner included mushroom paneer warka with mixed lentils and a mango-green chili vinaigrette, parsley-tomato crusted angus beef tenderloin with celeriac potato puree, buttered asparagus, natural jus and 'grass root' emulsion and finished with frozen citrus pistachio nougatine with saffron-zereshik sand and toasted almond anglaise.
Unique items, including rare wines and custom Napa Valley experiences highlighted the live auction. Other items included a vintner premier collection of more than 30 large format bottles of wine, VIP tour at BOND Napa Valley and wine experiences with DANA Estates, Davis Estates, Darioush, Vineyard 29 and ZD Wines.  
Actor Richard Burgi served as emcee for the Napa In Newport event. CureDuchenne co-founders Debra and Paul Miller welcomed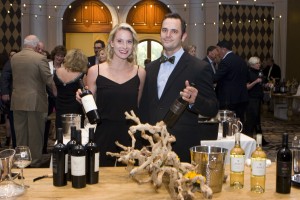 and thanked guests for their support of the organization's mission to find a cure for this devastating disease. Their son Hawken was diagnosed with Duchenne 13 years ago at age 5.
"When our son was diagnosed with a fatal disease we were told there was no hope," said Debra Miller. "We refused to accept a future without hope so we created a nonprofit to find treatments and a cure for Duchenne. We need heroes in the fight to save the lives of our son and all of those with Duchenne. The humbling support we receive at Napa in Newport strengthens us for the journey ahead and provides hope for the more than 300,000 children and young adults around the world with Duchenne. CureDuchenne is the leading Duchenne research organization and the funds we raise are applied to leading edge science that will have a major impact on the future of all Duchenne boys."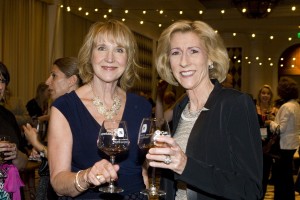 Napa in Newport sponsors include AlphaPrime, B Toffee, BioMarin, Cedars-Sinai, GE Capital, GWFG Golden West, Integrated Oncology Network, Kenny the Printer, Meadowood Napa Valley, Province Group, The Resort at Pelican Hill, PTC Therapeutics, Small Luxury Hotels, WHGC and 55.
For more information, visit CureDuchenne.org.