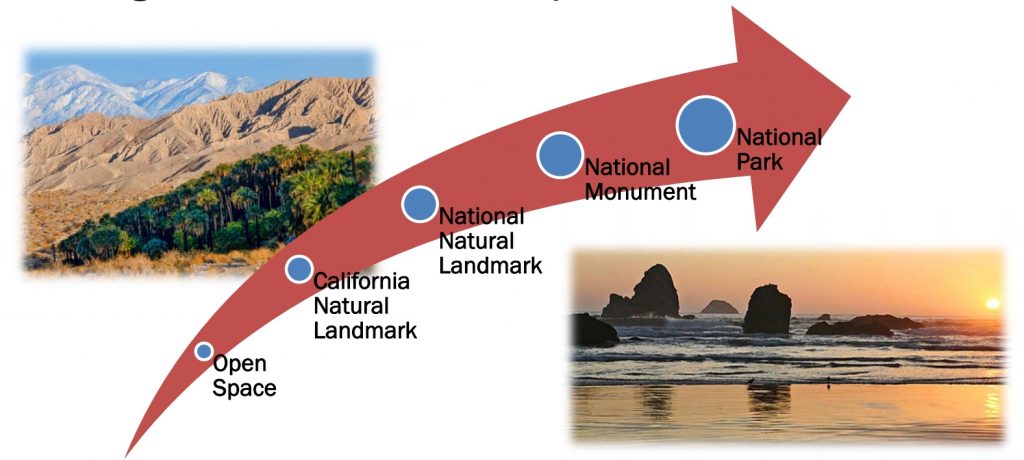 Sections of Newport Beach may be designated as part of a national landmark if congress passes a bill this fall.
U.S. Representative Ed Royce will propose a bill in September in an effort to preserve lands within Southern California that will create the Santa Ana Mountains to Sea National Monument and span over 101,500 acres of land in Orange County.
The new national monument would stretch from Cleveland National Forest in the north to Newport Beach's Buck Gully Reserve, Crystal Cove State Park and Upper Newport Bay in the south.
Other areas will include the Audubon Starr Ranch Wildlife Sanctuary, the northern portion of the historic Irvine Ranch, Camp Pendleton Marine Base, and the Santa Rosa Plateau.
The 267 acres of Newport Beach land suggested to be included in the monument are currently set aside as open space.
If the bill is passed, it will turn patches of land in neighboring cities into a non-contiguous national monument.
"By passing this bill, it will strengthen private and public stewardship of the lands," said Recreation and Senior Services Director Laura Detweiler, who made the presentation to the City Council.
According to Detweiler, designating these lands as a national monument will ensure preservation, increase tourism, provide education opportunities and foster conservation.
"This is why Royce is seeking support from landholders for the monument before he brings it forward (to Congress)," said Detweiler.
Stakeholders who support the bill include The Irvine Company, Orange County Coast Keeper, Natural Communities Coalation, Irvine Ranch Conservancy, Edison and Irvine Ranch Water.
Upon approval, a local advisory committee would be created. From there, the advisory committee would take about three years to submit a Monument Plan to the federal government. Newport Beach will have ownership in the formation of the plan due to its inclusion of Buck Gully Reserve, said Detweiler.
The proposed national monument will not require federal funding to establish or manage, according to city documents. Instead, the monument model will enhance the current collaboration among state, federal and public landowners.
Councilman Scott Peotter questioned the wisdom of turning these lands into a national monument.
"This is a prestige thing," said Peotter. "There's a potential carrot for more money, but there's also an issue with possible government [regulations]."
City Manager Dave Kiff assured the council that most things would stay as they are under the new designation.
"All open space and use protections and ownership rules would essentially be unchanged from the current status," Kiff explained in an e-mail. "Where an access or parking fee isn't charged today, the Monument status wouldn't apply a new fee."
There are currently 122 national monuments in the United States; the Santa Ana Mountains to Sea National Monument would be the 17th in California.
"I'm fully supportive of this effort and very proud," said Councilman Keith Curry.
The City Council plans to obtain additional information from Royce regarding the proposal before he submits it to congress.