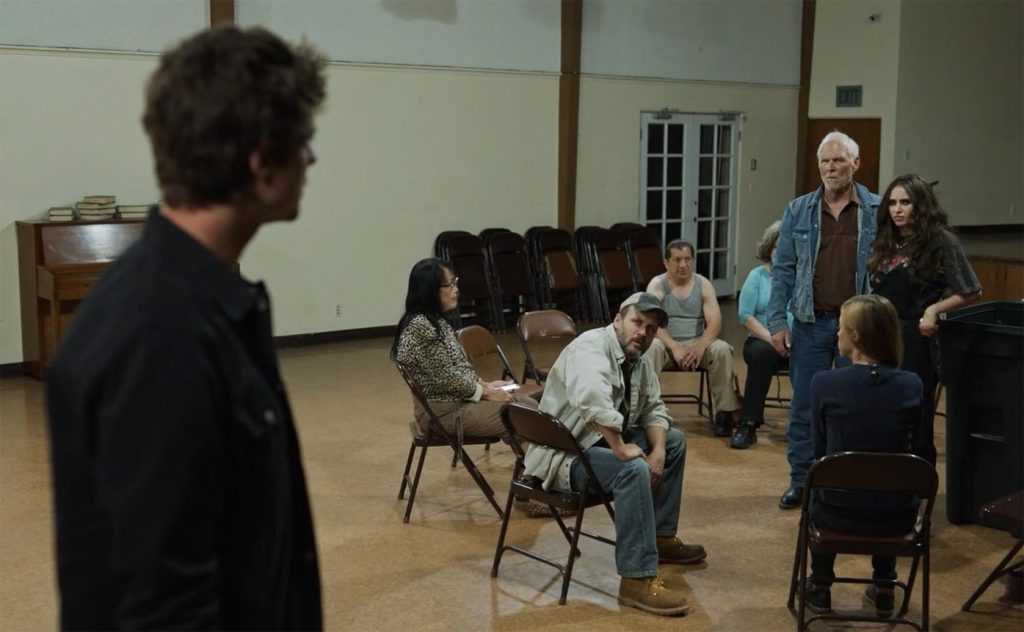 By Khyra Stiner | Special to the NB Indy
A chilling tale about the reality of mental illness, "Exposure" tells the story of a man battling with obsessive compulsive disorder (OCD).
After being kidnapped, poisoned, and eventually freed, the film follows Tanner (Douglas Smith) as he goes through daily life with the fear of once again experiencing something similar or worse. This fear spirals and soon takes over his life, affecting the relationship and marriage between Tanner and his wife (Margo Harshman). After she introduces him to a support group for people with OCD, Tanner relies on exposure therapy to turn him back into the man he was before the traumatic incident.
The film is disturbing and honest, a reminder that you never know what someone else is going through.
Feature debut writer and director Peter Cannon turned a real-life struggle into a cinematic, eye-opening experience. Even audience members who do not personally deal with OCD get transported into the mind of someone who does.
The film goes back and forth between anxiety-fueled fantasies and reality, coupled with fast paced background music and constant camera movement, allowing viewers to put themselves in the place of the film's protagonist and feel what he is feeling through the screen.
"Exposure" brilliantly toes the line of genres between thriller and horror, keeping tensions high and adrenaline up until the very last frame of the film, and even into the credits.
Actors Smith and Harshman were perfectly cast in their roles, visually depicting the conflicts of a married couple trying to be there for each other while also being there for themselves as individuals.
Overall, "Exposure" is a beautifully dark and honest film, much needed as mental health becomes more noticed and treated in general society. The film is a refreshing change from the romanticized and vague film depictions of mental illness that we have become accustomed to. "Exposure" is heart wrenching in all the best ways and truly a film to look out for.
Exposure screens Tuesday, Oct 17 at 7:15 p.m. and Wednesday, Oct. 18 at 4:15 p.m. at Big Newport 5. Visit www.NewportBeachFilmFest.com for tickets.