Every year the Newport Beach Film Festival serves a tasty roundup of films with a culinary focus.
This year, the Festival has curated 10 films guaranteed to delight and intrigue food fans of all ages and nationalities.
Among them are films that explore different cultures through their foods, one that takes a hard look at vodka, and one that follows celebrated chef Susan Feniger through the challenges of opening a restaurant.
"Susan Feniger. FORKED"
"Susan Feniger. FORKED" is a verité style documentary by award-winning filmmaker Liz Lachman that captures the raw, behind-the-scenes moments and the impactful career of her life partner: James Beard award-winning chef Susan Feniger.
The film features such culinary luminaries as Wolfgang Puck, Bobby Flay, and longtime business partner Mary Sue Milliken and follows Feniger's life's work and meteoric rise to the top. But what happens when Feniger takes a leap of faith to venture out on her own and build her first solo restaurant, Street, from the ground up?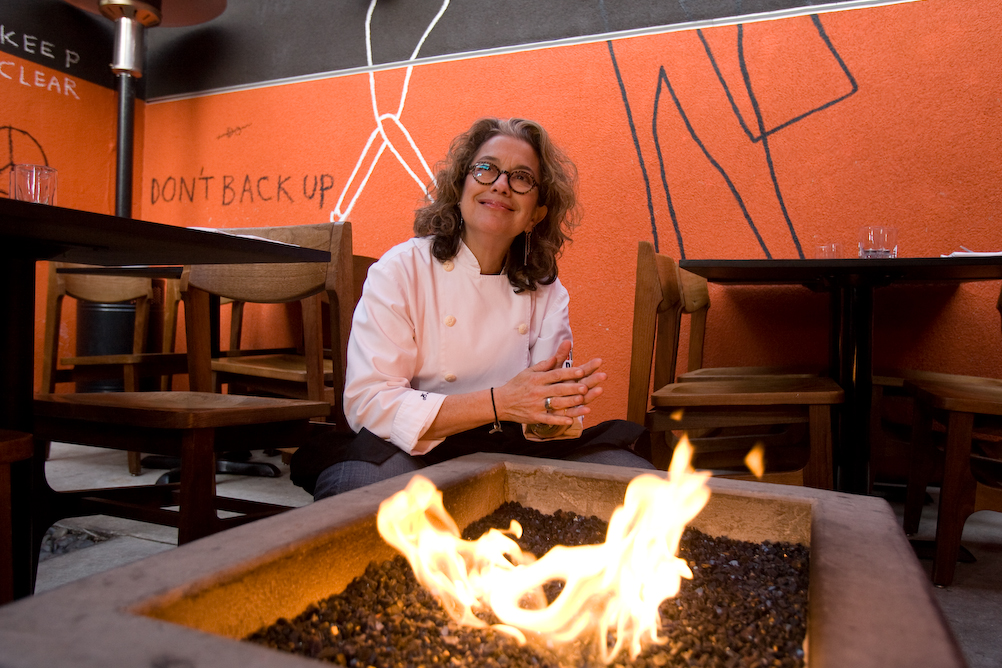 A quote from Lachman starts the film: "What you are about to see is mayhem. Buckle up."
It's an apt description not of the film itself but of her subject, and Feniger's challenges in opening a restaurant. Using plenty of archival footage of Feniger's early days on the Food Network as part of the Too Hot Tamales duo with Milliken and other shots, the film offers insights into Feniger's growth into the chef she became.
"A woman is like a tea bag—you can't tell how strong she is until you get her in hot water." That quote from Eleanor Roosevelt used in the film perfectly applies to Feniger as she navigates the winding (and sometimes treacherous) path to opening a restaurant.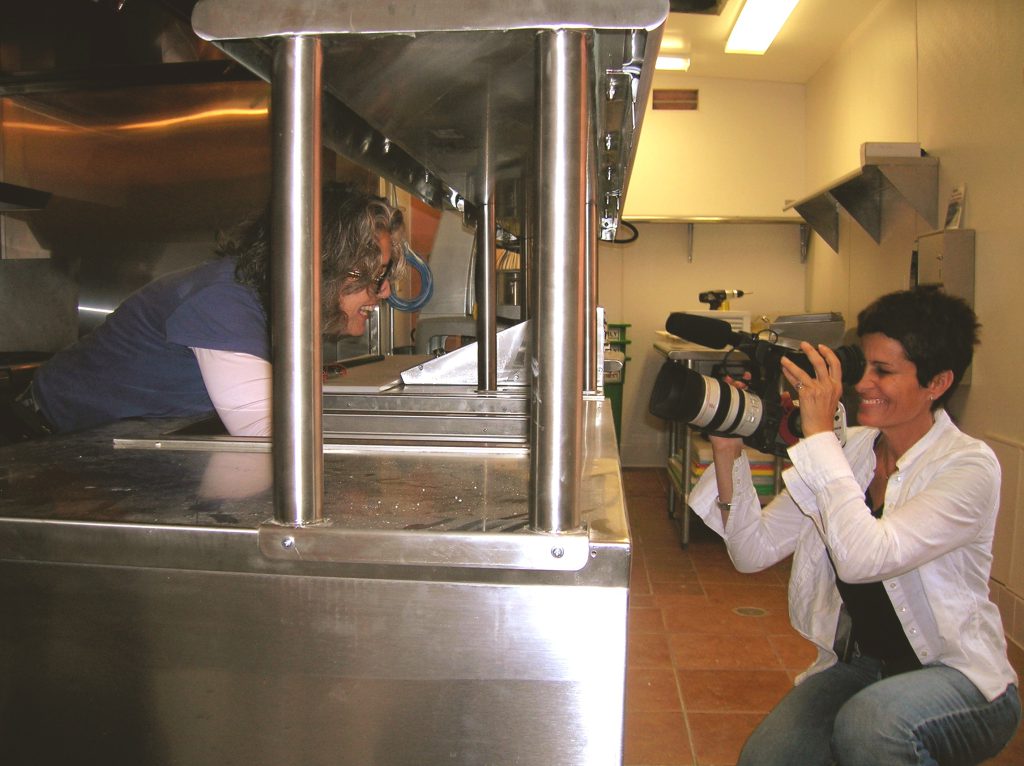 What makes this film so much fun to watch is the way Lachman has captured Feniger's personality, and the style of the film which uses a lot of hand-held closeups that blend seemingly off-the-cuff moments with commentary from famous restaurateurs.
As noted in the film's press material, "between incredible trips exploring the vibrant street food flavors of Shanghai and Vietnam and the Los Angeles construction and recipe testing, Lachman has assembled years of personal footage and memorable moments of Susan's passionate journey to open her global street food restaurant, STREET, in Los Angeles. Susan Feniger. FORKED is a story of reinvention and about not IF one fails… but HOW."
"Susan Feniger. FORKED" screens Tuesday, Oct 17 at 8 p.m. at the New Port Theater. Visit www.NewportBeachFimFest.com for tickets.
"The Michoacan File"
"Cuisine can tell us important stories. A dish isn't made only from ingredients, it contains all the effort of the community."
That quote from "The Michoacan File" perfectly captures the film's fascinating culinary journey that explains the origin, history, and impact of Mexican food in modern society. For over 300 years, Mexico was the place where European and Asian trade routes collided, leaving behind a vast and strong gastronomic culture with an enormous recipe repertoire which explains why today, Mexican food is infinite in recipes, varieties, and flavors.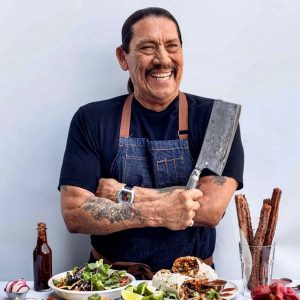 According to press material, in 2010, UNESCO designated Mexican food as an Intangible Cultural Heritage of Humanity and for the first time ever, a gastronomic culture was to be protected and elevated to the same level as art or science.
Told from the point of view of culinary experts, anthropologists and traditional cooks and narrated by actor and restaurateur Danny Trejo, "The Michoacan File" a timely and, culturally significant documentary film that provides a fresh perspective on Mexican Food.
"The Michoacan File" screens on Saturday, Oct 14 at 4:30 p.m. at Big Newport 6 and on
Monday, Oct 16 at 5:30 p.m. at Triangle 5. Visit www.NewportBeachFilmFest.com for tickets.
"Food Roots"
"Filipino food is the next great food trend."
That quote from the documentary "Food Roots" may sound optimistic, but after watching this fascinating documentary about the rise of Filipino-influenced cuisine will not only have you believing it, but will make you want to rush out and try some of the dishes shown in the film.
Produced by three-time Oscar Award-winning Executive Producer Doug Blush, "Food Roots" follows restaurateur Billy Dec as he embarks on a journey through his mother's native Islands of the Philippines to find his last remaining elders, and himself. He travels by motorcycle, boat, plane and on foot to find and preserve the lost recipes of his ancestors, discover culinary and cultural treasures, and learn family stories that forever change his life.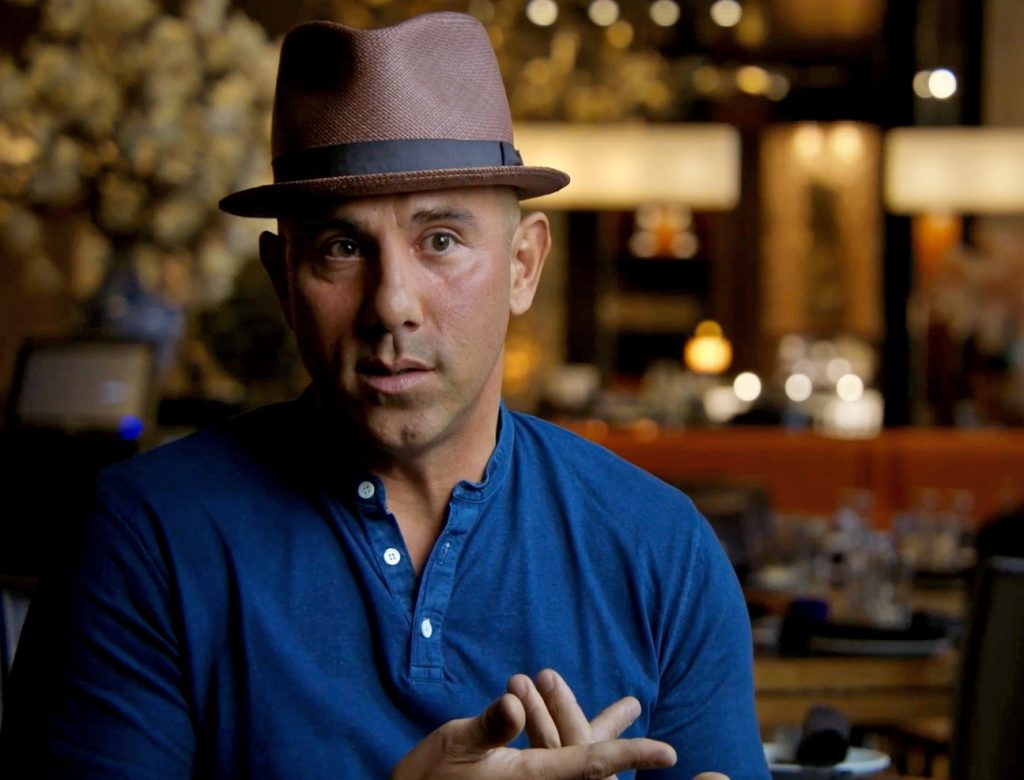 The screening takes place during Filipino American History Month, giving "Food Roots" a platform to celebrate Filipino culture and its culinary influences.
According to Dec, "Growing up Filipino-American in hospitality and entertainment, having this opportunity to share "Food Roots" during Filipino American History Month is a full circle moment for me. I was able to take this soul-searching journey, uncovering uncomfortable truths, in the most honest and real way possible, emerging with an incredible team and project, that deeply focuses on the people, the culture and the food that has been an essential part of who I am."
"Food Roots" screens Monday, Oct 16 at 7:45 p.m. at Triangle 5. Visit www.NewportBeachFilmFest.com for tickets.