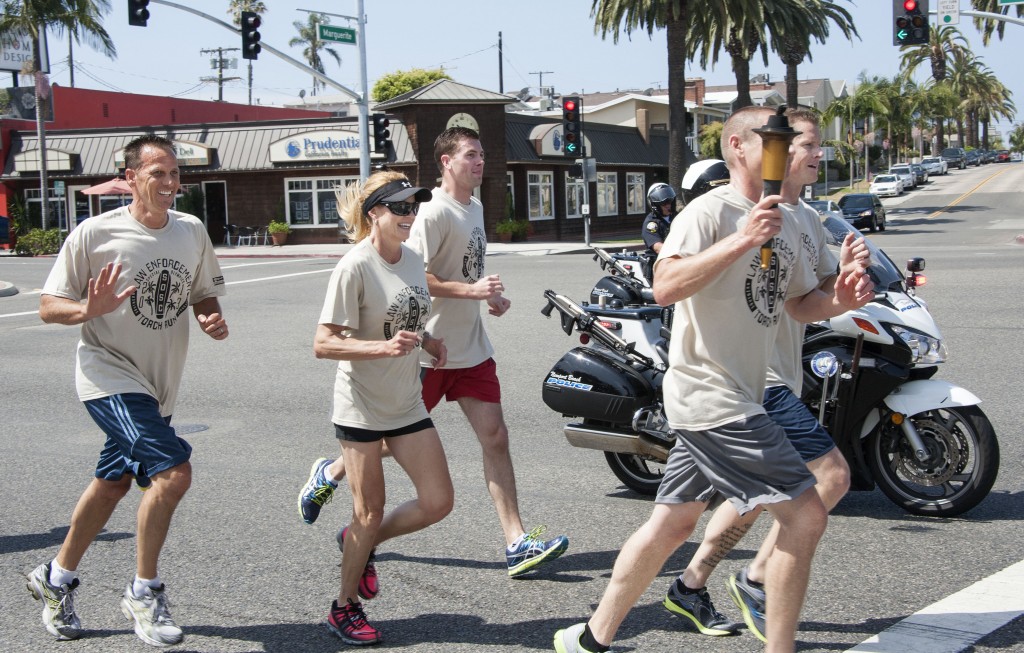 About 30 members of the Newport Beach Police Department ran approximately five and half miles on Thursday, carrying a torch to help raise awareness and funding for the Special Olympics.
The department employees were participating in the annual Law Enforcement Torch Run for the Special Olympics Southern California.
The torch was handed to NBPD officers and employees on Pacific Coast Highway, near Newport Coast Drive, by the Laguna Beach Police Department. The NB team then ran up Dover Drive and handed off to Costa Mesa PD.
This year, more than 85,000 law enforcement officers from across 35 nations are expected to participate in the run.
In California, about 3,500 officers will carry the torch though 200 communities for a total of 1,500 miles.
Donations from friends, family members, businesses, and civic groups were collected by many officers for their participation.
"All monies raised by law enforcement personnel go to the Special Olympics and are directed towards program support and development, expenses for athlete participation in local, regional, state, and international competitions, and training workshops and conferences," according to a statement released to the community from the Newport Beach Police Department.
According to the Special Olympics of Southern California website, the event began May 28 and is split up into three legs: Northern, central, and southern.
They will convene June 8 at the Summer Games championships at California State University, Long Beach where they will unite into a single flame.
"An officer and Special Olympics athlete will then carry a single torch into the Opening Ceremony and symbolize the start of the 2013 Games," the website states.
For more information visit sosc.org or specialolympics.org.