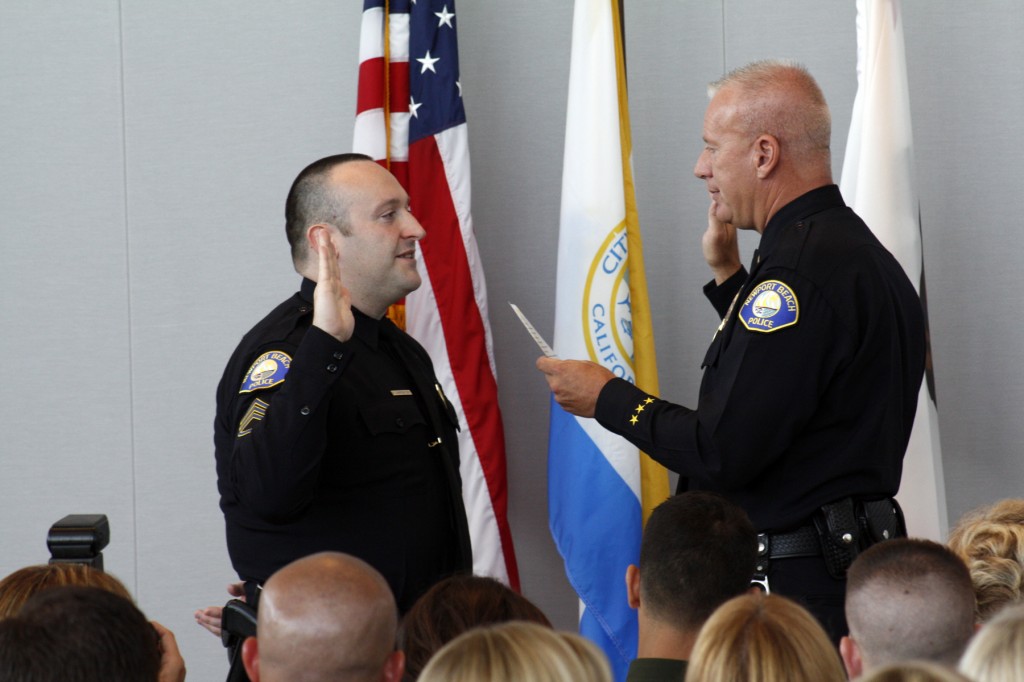 The Newport Beach Police Department held a Promotional Ceremony this week in the Community Room at the Civic Center.
During the ceremony, four officers (Sergeant Brandon Rodriguez, Sergeant Tracy McKenzie, Sergeant Peter Carpentieri, Sergeant Penny Freeman) were promoted to Sergeant, one civilian (Nick Ott) was promoted to Animal Control Officer, and a new Lateral Police Officer (Todd Wilson) was sworn in.
"All of them went through a rigorous process to get where they are," NBPD Chief Jay Johnson told the packed room.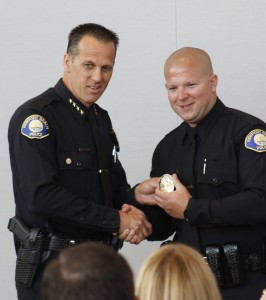 Chief Johnson explained the five core values that the department is focused on, values he said all of the honorees possessed."
"The first is integrity. It's being honest, respectful, fair, authentic. These officers would not be here today if they did not have integrity. It's at the root of everything. After that comes responsibility, which means mastering your job, being reliable, dependable, and accountable."
"The next is initiative," he continued. "That means being proactive, ready to take action, take on additional responsibilities. A lot of changes are taking place in our command structure, so we expect people to take initiative and step up."
The fourth core value, explained Chief Johnson, is excellent service.
"That's what sets up apart from other places. It means providing thorough, efficient service with a courteous and professional attitude. We talk about creating raving fans with every contact. That's our goal."
"And last, at the center, is one team. It means working together and supporting each other and the community."
After Chief Johnson's remarks, each officer introduced family members who were present, then were sworn in and given a badge.