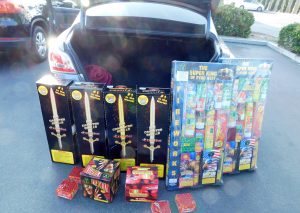 The Newport Beach Police Department will have an enhanced presence around the city during  the holiday weekend. Starting Friday, residents will notice more police, particularly in West Newport and on the Balboa Peninsula.
As in the past, certain streets may be closed to allow for emergency and public safety vehicles, but this year, the police department has a new focus on preventing the use of fireworks, Deputy Chief Dennis Birch told city council during Tuesday's study session.
All fireworks are illegal to use, possess, buy, or sell in the city of Newport Beach. Possession of any explosive device is a felony.
"We heard back from the community pretty significantly last year about fireworks," Birch said, noting that loud, explosive rocket-style fireworks were a problem around the city.
In response, the police department has issued public service announcements via social media warning people not to use fireworks. "Keep the fireworks in the hands of professionals," Police Chief Jon Lewis says in one video.
Residents and visitors with fireworks-related issues and concerns may call the police department's tip line at (800) 550-NBPD. For a timely response to current firework activity, contact the police business line at (949) 644-3717.
Newport Beach Detectives also conducted undercover operations in recent months to concentrate on the sale of illegal fireworks through Craigslist and other online classified sites.
To date, the department has made eight arrests and seized over 1,000 pounds of fireworks, Birch said on Tuesday. One arrest yielded more than 650 pounds alone, according to the police department's press release on the matter.
The Safety Enhancement Zone, which is marked by 32nd Street, 54th Street, Coast Highway, and Newport Blvd, will be used once again this year. Fines for any infraction will be tripled in that area.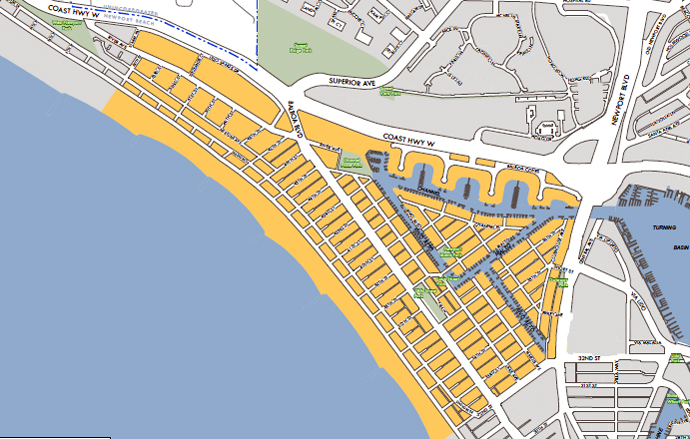 Since the Safety Enhancement Zone was established 14 years ago, Birch said, arrests and citations have trended down. In 2016, there were 85 arrests compared to 95 arrests in 2015. In 2016, there were 596 citations issued, compared to 635 in 2015.
He credits the increased use of Disturbance Advisement Cards as a possible reason. There were 24 DAC's issued in 2016 and 12 in 2015.
In preparation for an influx of arrests, Newport Beach will have assistance from the police departments of Irvine, Orange, and Brea, as well as the California Highway Patrol and the Orange County Sheriff's Department to help with jail booking operations.
George Schroeder, a West Newport resident and owner of rental property on the Balboa Peninsula, thanked the police department for their efforts and said they really do make a difference. "It used to be the worst day of the year," he remarked during the public comment portion of the evening. "Now, it's just fantastic."
Fireworks can be viewed at the Newport Dunes Waterfront Resort. The city co-sponsors their Fireworks Extravaganza. City Manager Dave Kiff confirmed that the city allocated $50,000 for the fireworks at Tuesday's meeting.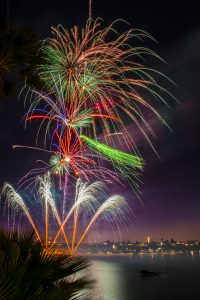 The fireworks show will begin at 9 p.m. on Tuesday, July 4 and Newport Beach residents can walk into the evening fireworks show for free.
The Newport Dunes' gates open at 8 a.m. on July 4, and there will be a $50 per car parking fee throughout the day.
City council also voted on Tuesday to allow the police department to temporarily close or divert traffic around the following streets between 5 p.m. on July 3 to 6 a.m. on July 5:
 ·        Back Bay Drive
·        The 100 block of Orange Street from traffic off of Pacific Coast Highway
·        Via Oporto from Via Lido to 32nd Street
·        San Joaquin Hills Road between Back Bay Drive and the entrance to the Park Newport Apartment complex
·        Via Malaga between Via Oporto and Via Lido