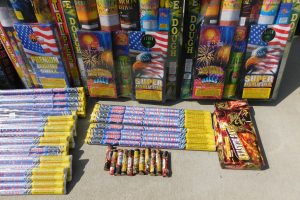 Over the past weeks, the Newport Beach Police Department's Detectives have been conducting undercover operations to address the sale of illegal fireworks through Craig's list and other online classified ads.
To date, the department has made seven arrests and seized over 1,000 pounds of dangerous fireworks, with one arrest yielding more than 650 pounds alone.
According to information provided by the Newport Beach Police Department, all fireworks are illegal to use, possess, buy, or sell in the City of Newport Beach. All fireworks sold and used in California are required to have the state Fire Marshal Seal of Registration. It is a misdemeanor to possess, store, or transport fireworks without this seal in the State of California.
Possession of dangerous fireworks (Aerial Shells, Roman Candles, Firecrackers, Bottle Rockets, etc.) is also a crime; it is a misdemeanor to possess up to 100 pounds, and a felony to possess more than 100 pounds without a permit.
Possession of dangerous fireworks can result in fines up to $5,000.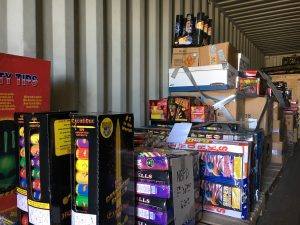 Explosive devices (M-80s, M-100s, Bottle Bombs, etc.) are not fireworks and are extremely dangerous. These devices should never be handled by untrained personnel. Possession of any explosive device is a felony.
Fireworks cause property damage, fire, injury, and even death. Officers will respond to reports of illegal fireworks activity throughout the City and take enforcement action as required. All residents and visitors should be aware that fireworks laws will be strictly enforced.
Residents and visitors with fireworks-related issues and concerns are encouraged to call the Police Department's tip line at (800) 550-NBPD.