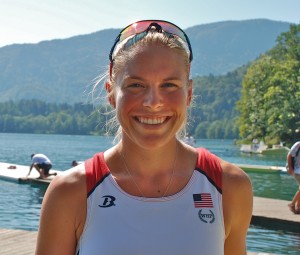 Esther Lofgren and her fellow rowers on the US women's eight crew team won the gold medal in the event this morning in Windsor, England, holding off a charging Canadian boat to win the final by a half-length.
Read the story of the race and Lofgren's emotional response here.
Read about Lofgren's road to the Olympics here.