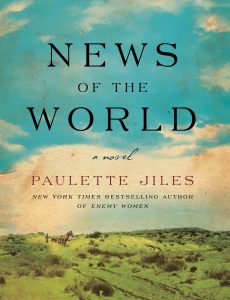 I've been in a bit of a book drought lately, my reading time dwindling to the levels of a conservation-era watering schedule.
This tends to happen to me cyclically – I'll be fired up about a book, to the point where I have it with me everywhere I go, in hopes of catching a few stolen moments within its pages.
Then, once it's over, I enter a bit of a dry spell, almost as if it would be disrespectful to the characters I so recently communed with to haphazardly replace them with a new set of friends.
That isn't to say that I haven't read anything of late, rather that nothing has inspired me to really care how the story goes…I've been residing squarely in mediocre-ville.
Now, as The Under Cover Book Club is set to convene for November, it is my sincere hope that this month's selection will pull me out of my literary doldrums.
And so it is, that, with a hopeful heart, I present the book club pick for November, "News of the World," by Paulette Jiles.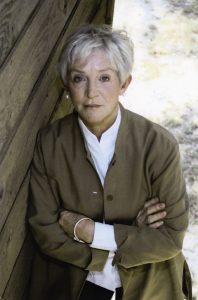 A finalist for the 2016 National Book Award, Jiles' latest work is not something that would usually jump out at me. While its genre is historical fiction, "News of the World" can also be classified as a Western, and cowboy stories are not generally my go-to.
This book, however, is so much more than a cowboy tale, and after seeing all the rave reviews, it was hard to pass it by. In the end, its storyline captivating me enough to win over my cynical heart.
Set in post-Civil War America, the story follows widower Captain Jefferson Kidd. In hopes of relocating his married daughters, and their families, to Texas, Kidd is earning a living as a news-reader, while saving money to finance the journey. As a reader, he travels from town to town, posting up on corners, to deliver the townsfolk their news, culled from current newspapers.
It is while working in this capacity that Kidd is approached and offered a sum he can't refuse to accompany "rescued" orphan, Johanna, to her closest known relatives in San Antonio.
As a septuagenarian, accompanying a ten-year-old on a long journey is challenging enough, but Kidd's duty is made more so by the fact that Johanna has been living amongst the Kiowa for four years, has adopted their ways, and no longer speaks English.
Kidd learns that Johanna's family was killed in a Kiowa raid, but they spared her, bringing her back instead to live with them. She now identifies as Kiowa herself, and despite her rescue by the U.S. Army, she feels as though she is once again being ripped from home, and delivered into the hands of strangers.
Along the way, both Kidd and Johanna learn about each other, forming a bond that miles of dusty travel on horseback firmly cements. So, what will happen when it comes time to pass Johanna on to the aunt and uncle, who view her more as a burden to be born, than a child to be loved?
Jiles, a poet before she was a novelist, chooses each word with an artist's precision, painting a story that by all accounts draws readers into its spell. Impeccably researched, the result is a book that, while fiction, accurately portrays not only the feeling of the time period, but also the emotions of a war-weary, aging veteran, and a damaged, tentative young girl, learning to love and trust each other against all odds.
Just as they seem to have begun the healing process for a hurting young girl, here's to hoping that the dusty Texas trails of "News of the World" will also decisively cure the dry spell that ails me.
Edie Crabtree is an avid reader and the mother of three active boys. She can be reached at [email protected].