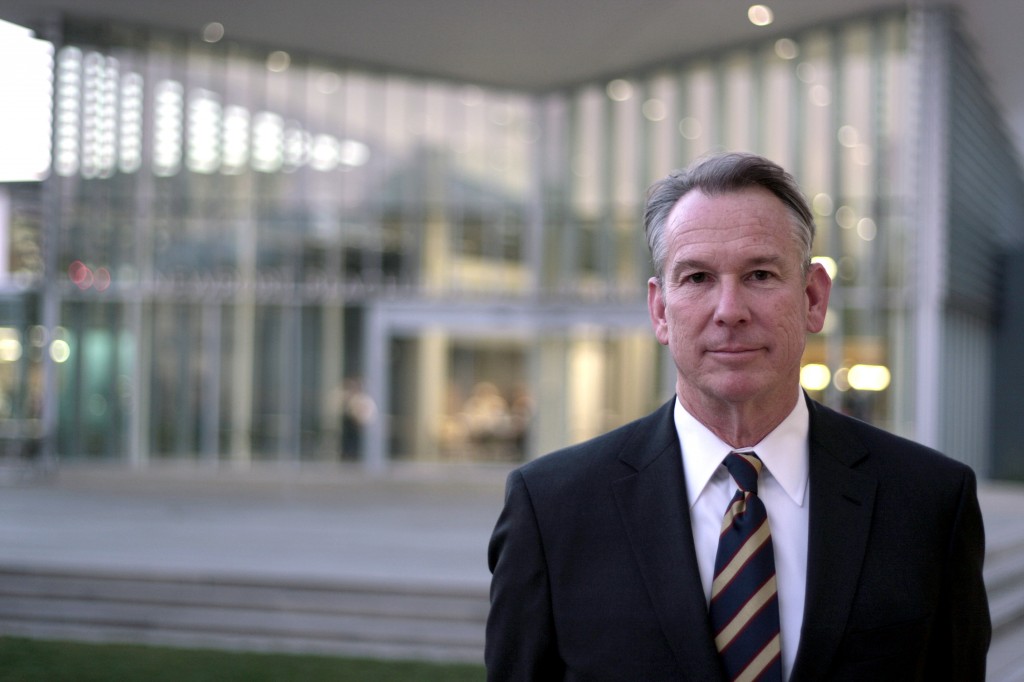 A new leader of the library has been chosen.
Tim Hetherton was appointed as library services director by the Board of Library Trustees at a meeting Tuesday, following the recommendation of city manager Dave Kiff.
"I'm really excited and thrilled to have the opportunity to lead the library and support the city's efforts in library services and cultural arts," Hetherton said.
"You earned this one," Kiff said to Hetherton during the meeting. "A lot of hard work went into this."
Other supporters of the library agreed with the decision.
"We couldn't be more delighted," added Virginia Hayter, Friends of the Library historian/publicity and board member. "Each time that we have worked with Tim [Hetherton] and the team we've had excellent service, prompt service with a smile."
"We're thrilled with this decision and fully support it," said Arlene Greer, vice chair of the Arts Commission.
Hetherton was chosen after an extensive search, according to a city press release.
Interviews were conducted by outside interviewers, city executive staff and members of the board, according to the city statement.
"[Hetherton's] commitment to customer service and his knowledge of the Newport Beach community and library system was a deciding factor here," said Kiff. "It was clear to the interview panels, to me, and to others that in this very competitive recruitment process, we had a top candidate right here."
It was important to find the right person, said Jill Johnson-Tucker, chair of the board.
"I consider this to be the most important decision we will make this year," she said. "Personally, I have a great deal of respect for Tim (Hetherton) and am quite pleased that he has emerged from the recruitment process as the city manager's recommendation for the city's next library services director."
As director, Hetherton will oversee the central and three branch libraries, a full-time and part-time staff of approximately six dozen employees, a nearly $7-million annual budget, and work closely with support groups.
His salary is proposed to be $145,000 per year.
Hetherton earned a bachelor's degree in English from St. Mary's College, a master's degree in international studies from Dominican College, and a master's of library science degree from San Jose State University.
He joined the NBPL in October 1998 as a reference librarian and worked his way up from there.
He was promoted to Librarian II and then library services manager before becoming the acting library services director upon Cynthia Cowell's retirement in October.
In his work over the years, he has developed an idea based on a retail model of approachability, friendliness, and helpfulness.
"We wanted to fine tune our services to our customers," he said, and be really responsive to customers. "We've always sought to expand and enhance our services and make the customer experience better."
"We'll always be that way," Hetherton added. "It's the Newport way."
He aimed to make the library a desirable and attractive place focused on the customers.
"And it really took off," Hetherton said. "It's pretty beloved by the city."
The library gets more than 1 million visitors per year and circulate about 1.5 million items a year.
Going forward he wants to explore new technology, increase e-book holdings, grow the online services, while keeping the traditional services available.
"People still love books," he said. "Books aren't going anywhere."
There are people that prefer one or the other and then there are people who like both, that are "format agnostic," Hetherton said.
"We try to keep everyone happy," he said.
He also wants to continue and expand upon the library's programs, classes, workshops and author visits.
The library should engage the public and keep the community involved, he said.
"I want to take what we already have and make it better," Hetherton said.
He also wants to work on marketing and attracting people who don't normally use the library.
People often look at the library as very traditional, he said, but they also want to emphasize that the library has a modern, tech-centered side as well.
His first order of business is to hold an all staff meeting, so he can share what he told the board and city staff during the interview process and get their input on a plan going forward. He also wants to hold some "Meet the Director" events so the public can come in and meet him.
"At the end of the day, I'm their [the public's] advocate…I'm the leader, but I'm also the servant of these boards, the management team, city council, (library) staff and first and foremost, the public," he said. "It's a really important responsibility."