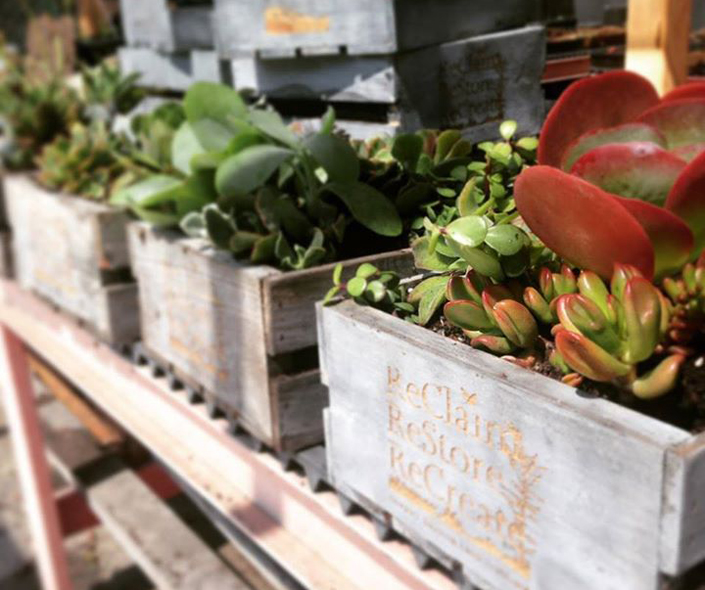 The Newport Banning Land Trust will host a free community picnic at its native plant nursery adjacent to their office on 17th Street in Costa Mesa on Thursday from 5:30 p.m. to 8 p.m.
The focal point of the picnic is the recently completed native plant nursery where various species including Buckwheat, Goldenbush, Tarplant and Telegraph Wee, are currently growing from seeds that were collected on Newport Banning Ranch.
Seeds are continually added to the nursery with monthly volunteer seed collection events. Ultimately the grown plants will be re-planted on Newport Banning Ranch as part of the restoration program for the land. The nursery will accommodate 2,500 plants; currently more than 1,200 plants are growing.
The nursery was designed and developed with assistance from a group of graduate students from Cal Poly Pomona as a project for their Ecosystematic Design class, and built by local volunteers on Earth Day 2015. All materials for construction of the nursery were donated.
The Boathouse Collective in Costa Mesa will provide the food and beverages for the Community Picnic. Local leaders including Newport Beach Mayor Ed Selich will serve the beverages. All gratuities will be donated to the NBLT's Field Science education program.
The Field Science program was launched with Huntington Beach High School in a pilot program that was completed in June. Newport Banning Land Trust is working with the
Newport Mesa Unified School District to develop a similar program for Newport Beach and Costa Mesa schools.
"We are excited to host the community and bring them in as future volunteers for the nursery and to build awareness for our educational programs. The work we are doing will lay the groundwork for future restoration on Newport Banning Ranch," said Robyn Vettraino, executive director of Newport Banning Land Trust.
Newport Banning Land Trust is working to preserve more than 230 acres of open space at Newport Banning Ranch with programs to provide public access for recreation and education, nurture natural habitats, and restore and regenerate the land.
To RSVP and for more information about volunteering contact Robyn Vettraino at
For more information, visit NewportBanningLandTrust.com.