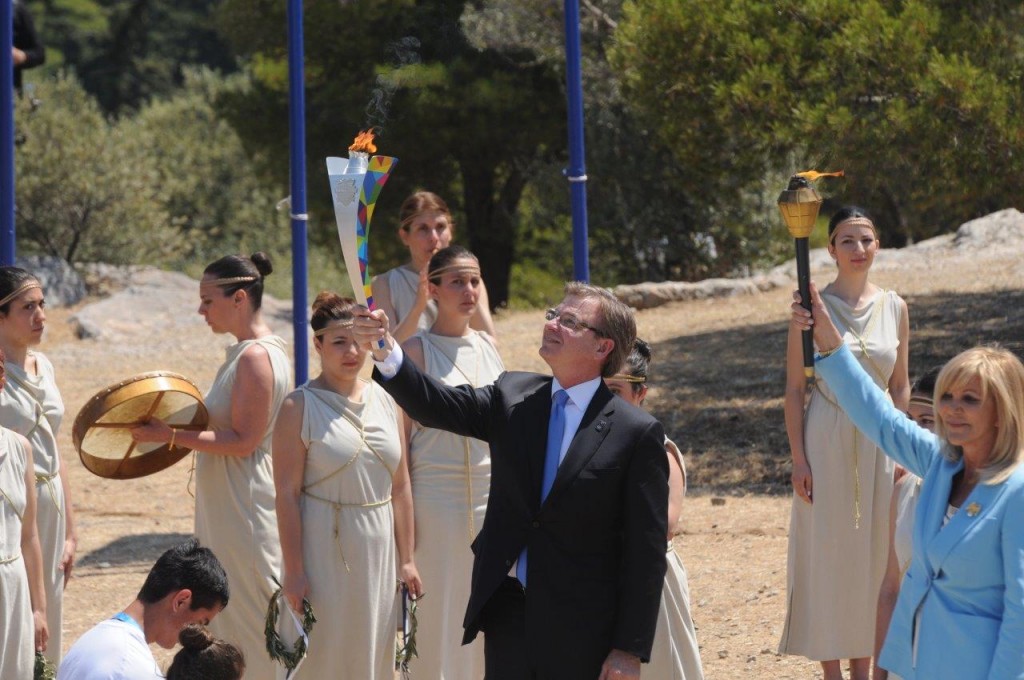 On Monday, the Flame of Hope (the official torch for the Special Olympics World Games Los Angeles 2015) will be carried through the city of Newport Beach on its journey to the opening ceremonies of the World Games on July 25.
Newport Beach Police Department runners will join an international team of law enforcement officers and Special Olympics athletes in the Law Enforcement Torch Run Final Leg.
A reception and ceremony will be held at the Newport Beach Civic Center's Community Room, located at 1 Civic Center Drive, at 12 p.m. The public is invited to join Police Department and city personnel in welcoming the law enforcement officers who serve as the Guardians of the Flame of Hope and the Special Olympics athletes as they enter the Civic Center.
Attendees will enjoy refreshments and hear first-hand accounts of the ways that the Special Olympics inspires and touches the hearts of people around the world.
The ceremony will include brief presentations from Police Chief Jay Johnson and city dignitaries, as well as speeches from two members of the Final Leg team: Sergeant Mike Still of the South Carolina Department of Public Safety, and Dale Smit, a 30-year-old Special Olympics athlete from New Zealand.
Both have been chosen by their respective local Special Olympics programs to participate in the 126-member Final Leg Team, based on their dedication and commitment to the Special Olympics movement.
The torch will be used to ignite the cauldron at the historic Los Angeles Memorial Coliseum, the site of the 1932 and 1984 Olympics Opening Ceremonies.
For more information, visit LA2015.org.