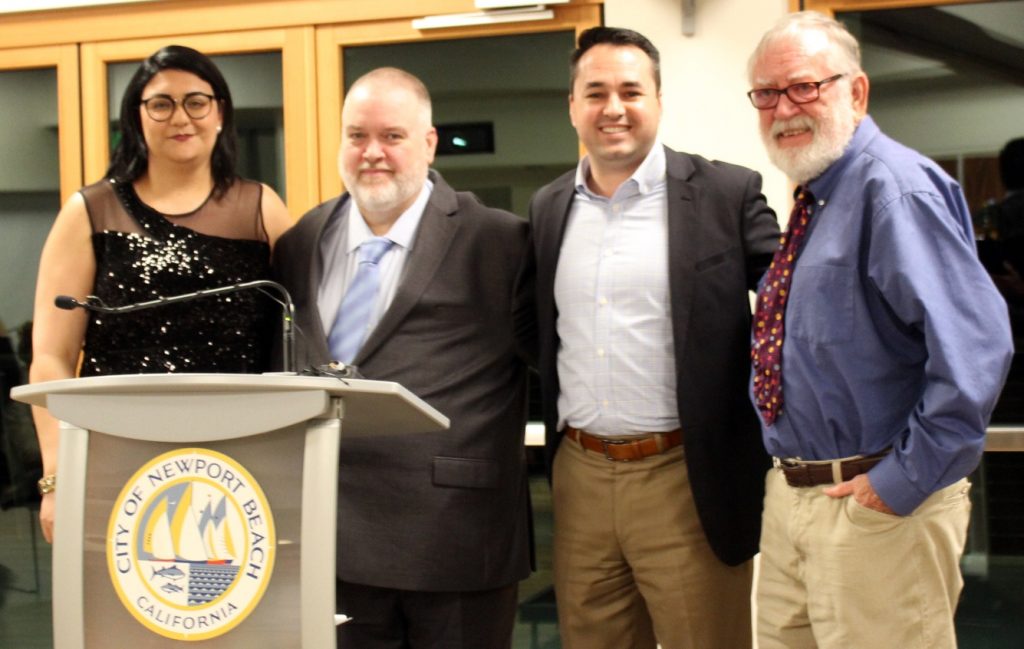 Newport Beach has officially been recognized as the first Deaf-Friendly City in America.
The Deaf United World Alliance Foundation and sign language application provider Language People commemorated the occasion with Mayor Kevin Muldoon at Marina Park last Friday.
At five Newport Beach city buildings, new tablets running an application from Language People's patented technology allow deaf people to access city services via videoconferencing. The technology also assists non-English speaking people.
Inspiration struck Muldoon after seeing the application in action at Pizzabar's grand opening in 2015. The Balboa Peninsula restaurant uses the tablet service near their cashiers.
"I watched a couple approach, touch the screen, and sign their order (using sign language)," Muldoon told the audience on Friday. "By communicating with a virtual interpreter, their order was relayed to the cashier. The woman who placed the order was moved to tears, and I knew this wasn't your typical restaurant grand opening."
He asked city staff to look into it immediately. Genuinely surprised to be the first municipality to put the service into action, Muldoon said he is humbled and honored to be a part of it.
"This is a perfect example of how inexpensive technology is changing our live," he said.
"The actions of Mayor Muldoon and the city of Newport Beach ensure that any deaf person can communicate with the city," Lamar Stewart, Deaf United CEO, said.
The free tablet service is available at the Newport Coast Community Center, Oasis Senior Center, Central and Mariners branches of the Newport Beach Public Library, and the city clerk's office and permit center at City Hall.