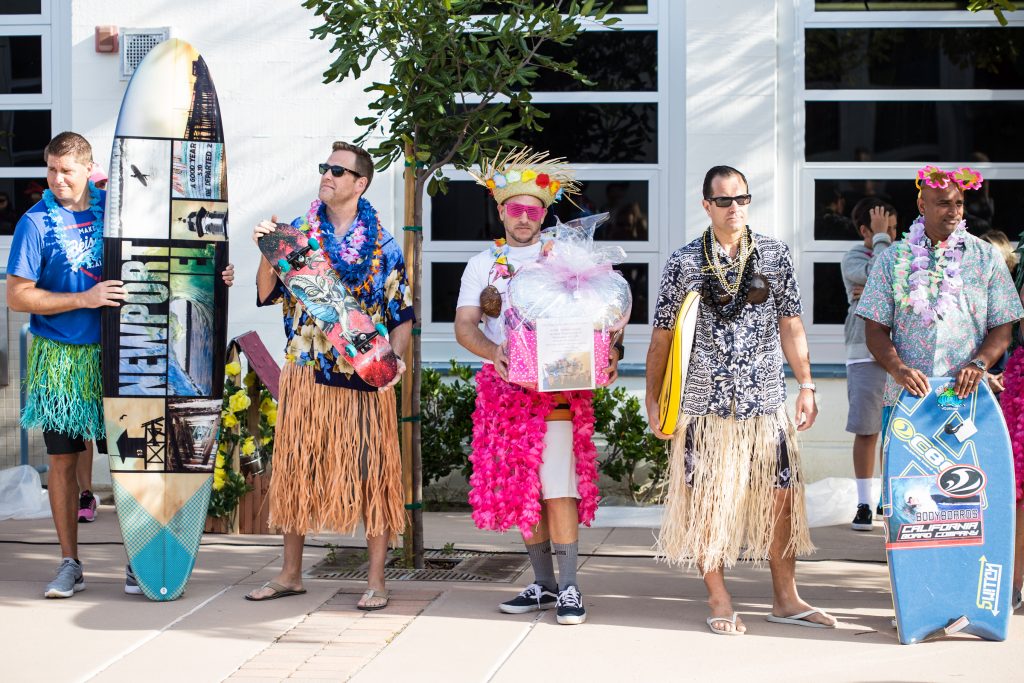 A popular tropical themed fundraising effort that supports a local beach-side school is underway and organizers are gearing up for the big gala at the end of the month.
Hula for Moola, hosted by the nonprofit Newport Elementary School Foundation, supports the Balboa Peninsula school of the same name with an online auction, silent/live auction, and a dinner, dance and gala.
The annual event is the foundation's biggest fundraiser of the year, explained Dena Baron, co-chair of Newport El School Foundation.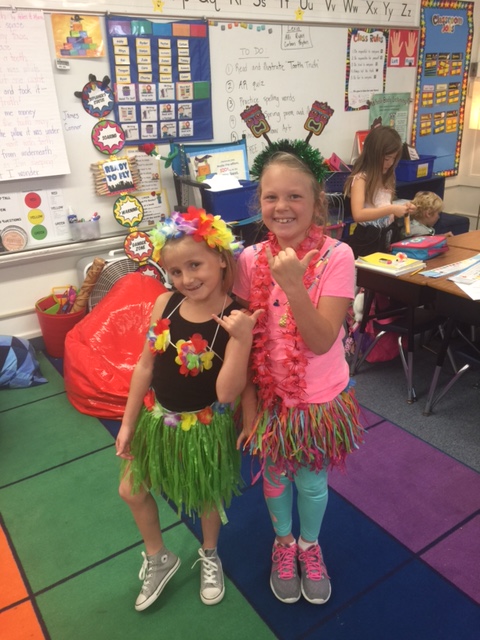 Hula for Moola raises anywhere between $60,000 to $110, 000 each year for Newport El, she explained.
"The funds are to ensure that our children receive the best elementary education possible," Baron said. "Without the foundation we would not be able support our extra teaching staff, technology and enrichment."
The online portion is now open and will close March 23 at 10 p.m.
It kicked off last Friday at the school's morning flag deck with a group of Newport El dads dressed up as hula dancers and performing in front of about 500 students.
The gala will be held March 31 from 7 to 11 p.m. at the Balboa Harborside Pavilion, 400 Main St.
It's enjoyable for all ages, Baron said, and a fun way to meet other parents, teachers and staff.
Attendees will enjoy a silent auction, opportunity drawing, live auction, and dinner and dancing at the historical pavilion.
There is also historical element to the school the event supports, Baron added. It was the first elementary school in Newport Beach to be on the beach, she said. The Balboa Peninsula campus is located at W. Balboa Boulevard and 14th Street.
"We really appreciate the overwhelming support from the community and the commitment to our local schools," Baron said.
For more information, visit newportelfoundation.org.