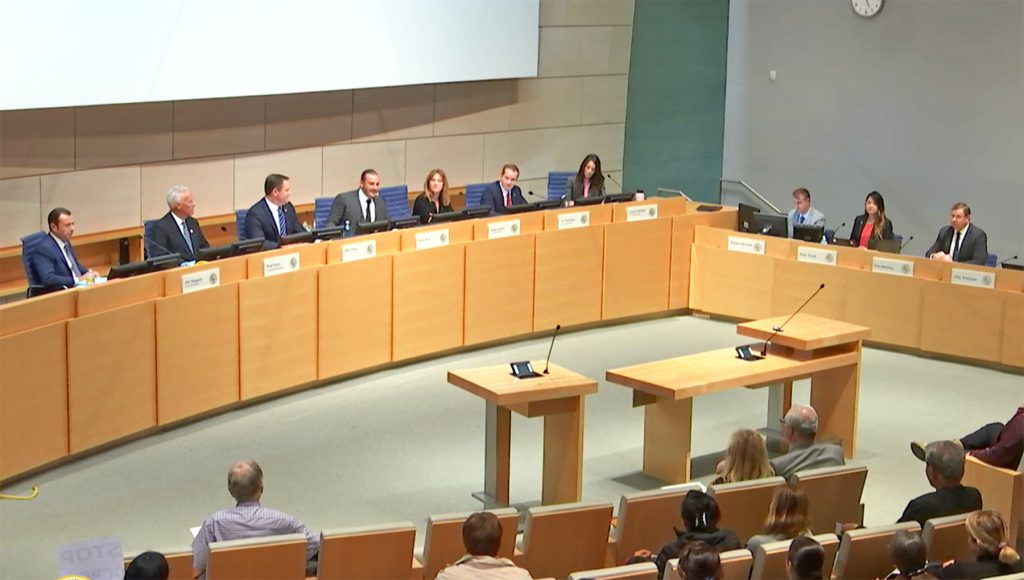 The Newport Beach City Council has called for a special meeting on Saturday, Jan. 28 at 9 a.m. that will serve as a Planning Session to discuss current and upcoming city business and projects.
The meeting will be held on the Council Chambers at 100 Civic Center Dr.
The City Council of Newport Beach welcomes and encourages community participation. Public comments are generally limited to three (3) minutes per person to allow everyone to speak. Written comments are encouraged as well.
The City of Newport Beach's goal is to comply with the Americans with Disabilities Act (ADA) in all respects. If, as an attendee or a participant at this meeting, you will need special assistance beyond what is normally provided, we will attempt to accommodate you in every reasonable manner. Please contact Leilani Brown, City Clerk, prior to the meeting to inform us of your particular needs and to determine if accommodation is feasible (949-644-3005 or [email protected]).
Meeting Agenda:
Welcome (Mayor Blom)
Call the Meeting to Order
Roll Call by City Clerk
Invocation
Pledge of Allegiance
Public Comments on Non-Agenda Items
Public comments are invited on non-agenda items generally considered to be within the subject matter jurisdiction of the City Council. Speakers must limit comments to three (3) minutes. Before speaking, please state your name for the record.
Update on Financial Status and Budget Development
City staff will provide an update on the City's fiscal picture, including challenges in the current fiscal year and in developing the next budget.
Continuing Initiatives
City staff will discuss and provide updates on significant priorities including General Plan Update, Addressing Homelessness, John Wayne Airport, and the City's Legislative Platform.
Budget Development – Capital Improvement Program
City staff will discuss the upcoming capital improvement program and provide an update on significant projects underway.
Adjournment
Testimony given before the City Council is recorded. The timer light will turn yellow when the speaker has one minute remaining. The timer light will turn red when the speaker has 10 seconds remaining.
For more information on the Newport Beach City Council, visit https://www.newportbeachca.gov/government/city-council.