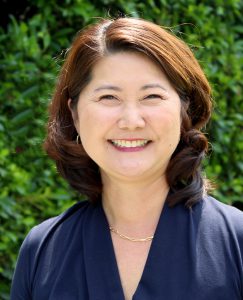 By Grace Leung, Newport Beach City Manager
Please join us on Tuesday, Aug. 1, from 4 to 7 p.m. for the National Night Out celebration hosted by the Newport Beach Police Department. The free event will be at the Bonita Canyon Sports Park, 1990 Ford Rd.
National Night Out is dedicated to building safer neighborhoods, promoting community partnerships, and strengthening relationships between law enforcement and the residents we proudly serve.
The event provides an opportunity for residents to meet officers from various public safety teams, learn about essential safety programs, engage in conversations, and gain valuable insights into the NBPD's daily efforts to protect and support the community.
We will have information on crime and drug-abuse prevention, home security, child safety, the Citizens' Police Academy, Volunteers In Policing, and more.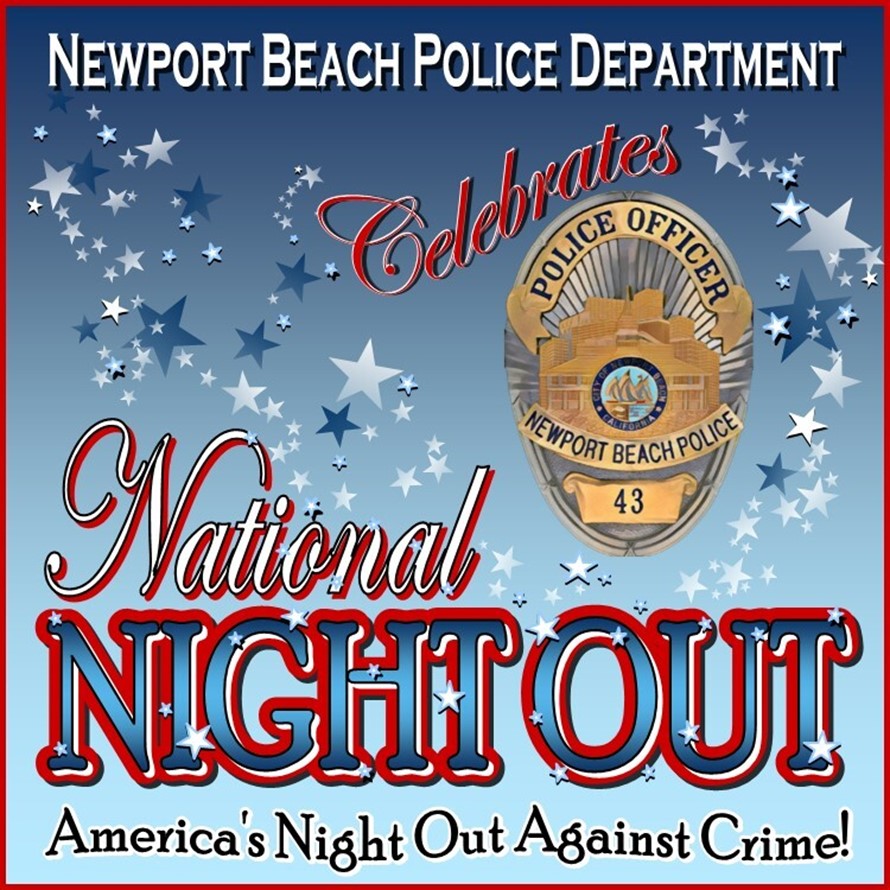 There will be displays and demonstrations showcasing the work of our police force, including CSI, SWAT, and K-9 teams, along with our animal control and mounted unit. Children can enjoy games and activities and visit with McGruff, the "Crime Fighting Dog."
There will be photo opportunities and food, so don't forget your camera and appetite. For more information, please contact the NBPD Crime Prevention Unit at (949) 644-3699.
Goldenrod Pedestrian Bridge Gets New Planters
City crews recently replaced aging wooden planters on the Goldenrod Pedestrian Bridge in Corona del Mar.
The bridge was built in 1928 and the wooden planters were added later. The planters have been replaced throughout the years, most recently in the late 1990s.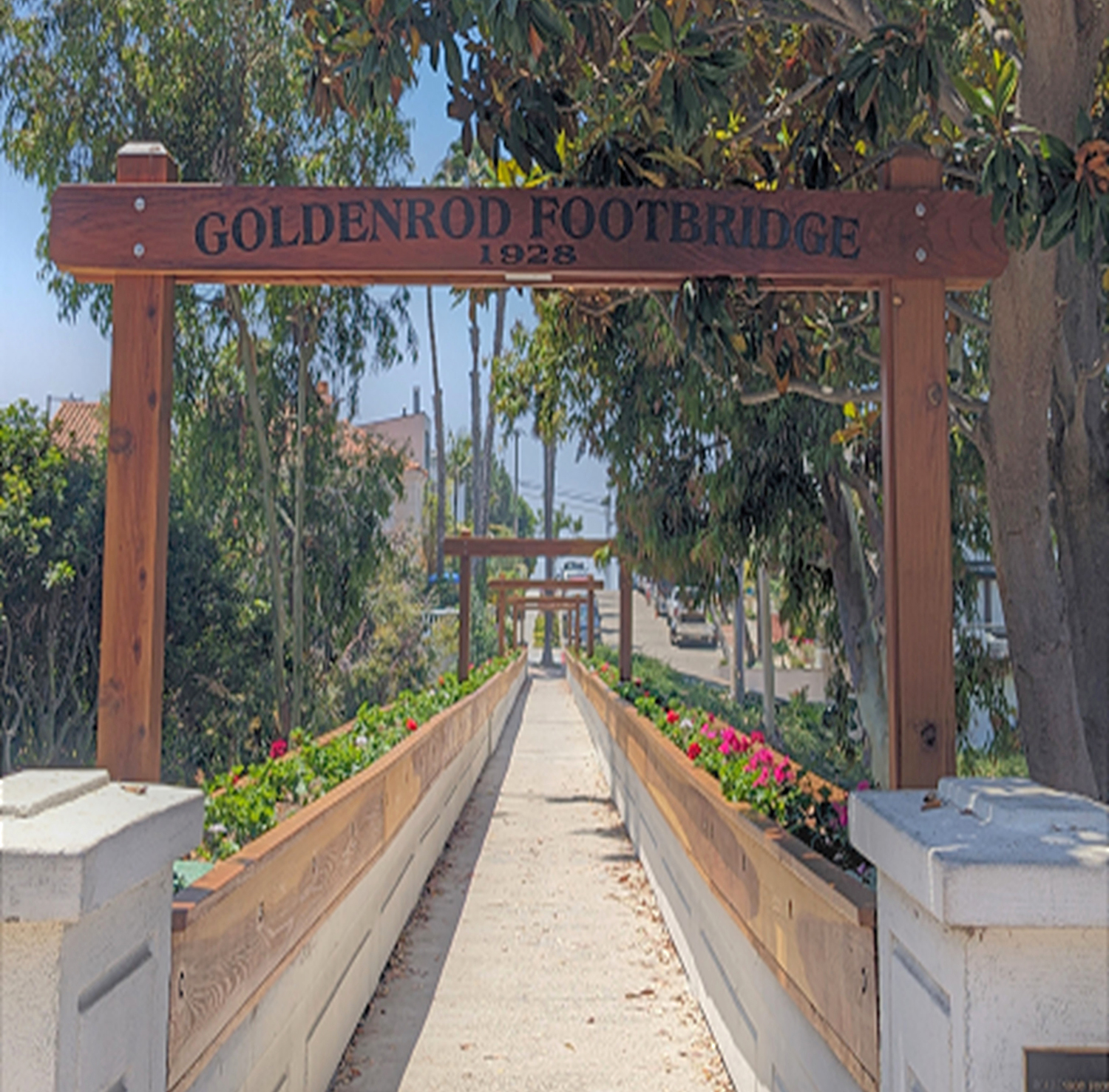 This latest replacement took inspiration from planters installed in 1977. The project replaced the old, painted, pressure treated boards with new heart redwood boards. The planters were sealed and the drainage was rebuilt. Heart redwood was also used to rebuild the entrances and intermediate arches along the bridge.
The planter irrigation was updated with water-saving drip irrigation, three colors of ivy geranium were replanted, and new LED lights were installed in the archways.
Be Well Mobile Crisis Response Update
The Be Well mobile crisis response team operates in Newport Beach 12 hours a day, 7 days a week to respond to mental and behavioral health crises. The mobile unit is staffed with mental health specialists and works closely with the City's police and fire departments.
This week, the Be Well team:
Transported two clients to the Costa Mesa Bridge Shelter.
Transported a young person to a residential program.
Helped two people with treatment at a crisis stabilization facility.
Transported a person to the Be Well sobering station for treatment.
Transported a person to a substance use treatment facility.
Resolved a mental health crisis.
Educated visitors and residents on the Be Well OC services and campus.
To reach Be Well: The mobile crisis team is dispatched through the Newport Beach Police Department. To request service, dial 911 or call the Police Department's non-emergency line at (949) 644-3717.
Homelessness Update
This week the City's homeless outreach and response teams:
Placed a client in permanent housing following nearly a decade of homelessness. The client was stabilized at the Costa Mesa Bridge Shelter while searching for apartments.
Housed a client who experienced street-level homelessness for over three years. The client received essential household items thanks to generous donations to the Good Giving program.
Transported a client to a crisis stabilization facility for treatment.
Completed paperwork to refer an older client to an assisted living facility and advocated for their placement.
Transported a client to the DMV to obtain a new photo ID.
Completed a disability verification form with a client for housing paperwork.
Enrolled a new client into services and completed a referral to the Yale Navigation Center.
Continued to shelter people. Twenty people who had been experiencing homelessness in Newport Beach are sheltered in the Costa Mesa Bridge Shelter.
Click here to view the latest homeless dashboard, which includes key monthly and yearly data on the City's homeless response: https://www.newportbeachca.gov/trending/community-issues/homelessness/monthly-homeless-count.
Click here to view the City's Good Giving program: https://www.newportbeachca.gov/trending/community-issues/homelessness/how-you-can-help.