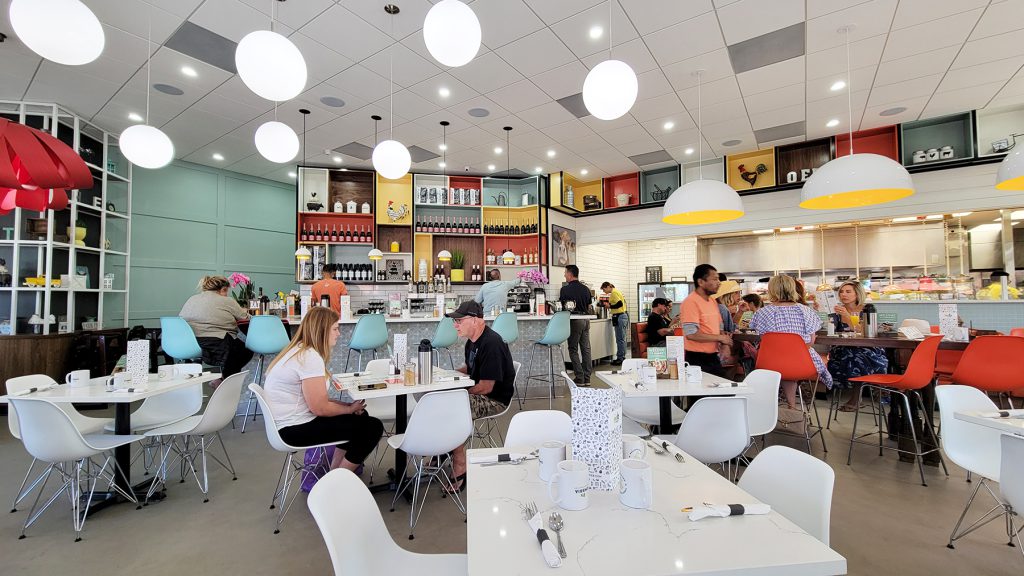 OEB Breakfast Co. in Newport Beach recently celebrated its one-year anniversary serving superb breakfast and brunch items.
And for those who are wondering what OEB stands for, the OEB website says the letters stand for Outstanding People, Embracing Evolution and Bold Food Integrity.
But OEB originated in Canada where it was called Over Easy Breakfast, but apparently another restaurant in Canada had that name so it was shortened to OEB Breakfast Co.
Ask diners at the Newport location, and they'll say it stands for Outrageously Excellent Breakfast.
Now OEB has an excellent way to celebrate National Avocado Day on July 31. The restaurant is highlighting its avocado-centric dishes where avocados are the stars of the show—or the plate.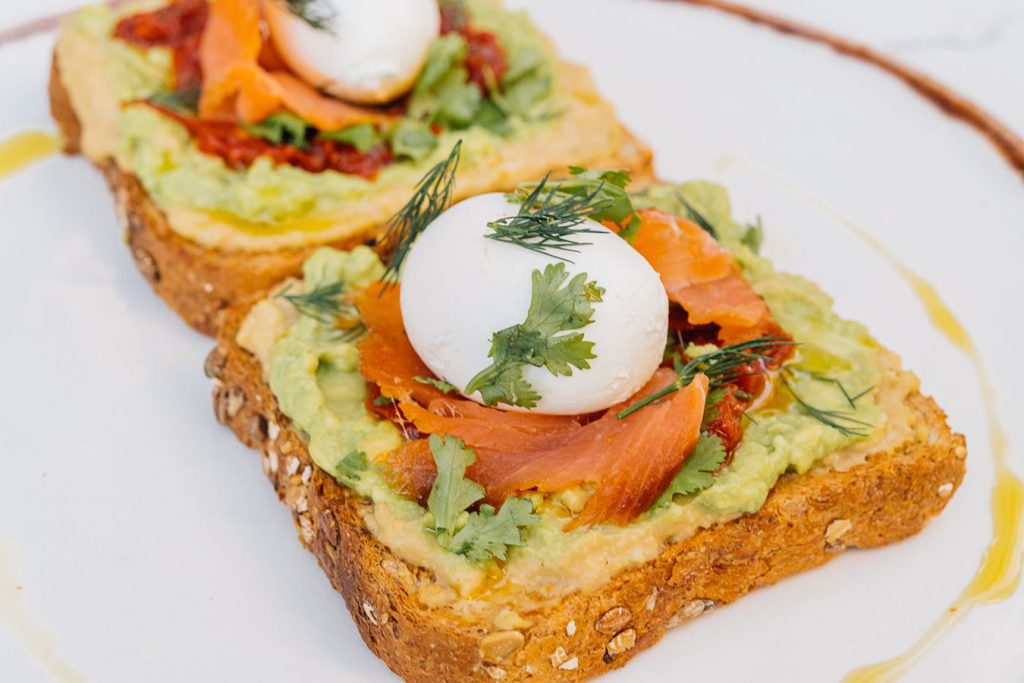 Avocado dishes at OEB include:
Heirloom Avocado, Fior di Latte Sandwich made with artisan ciabatta, heirloom tomatoes, Hass avocado, fior di latte mozzarella, truffles, micro watercress, and extra virgin olive oil served with beef tallow fried pommes gaufrettes.
Artisan Breakfast Sammy made with two pasture raised eggs over hard, white truffle mayo, chunky guacamole and micro watercress served on ciabatta with market fresh fruit.
Tuna Crudo Bowl made with poached eggs, Ahi tuna, Hass avocado, sesame, soy sauce, beef tallow fried pommes gaufrettes, cilantro crema, and Asian vinaigrette.
One Toast, You Toast Crostini made with chunky guacamole, garbanzo bean hummus, tomato jam, fresh herbs, and extra virgin olive oil.
Florentine Benny made with wilted spinach, house made tomato jam, and Hass avocado.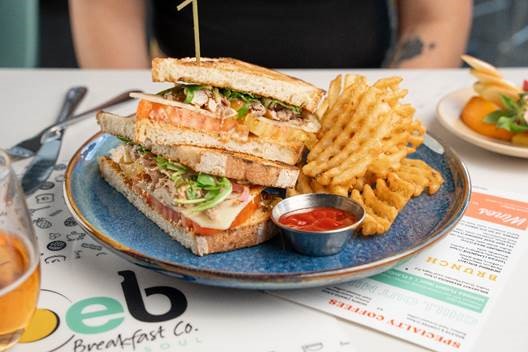 OEB has also debuted new lunch items, bottomless mimosas and a summer happy hour. The new menu includes:
Duck Club: This elevated spin on a lunch staple includes duck confit, smoked chicken, aged cheddar, Heirloom tomato, pickled onions and hoisin mayonnaise. Served on rustic French rye.
Market Salad: Diners looking for a lighter fare can enjoy fresh blueberries, fresh mango, avocado, goat cheese, smoked almonds on top of a bed of artisan greens and tossed in a lemon poppy seed vinaigrette.
Panzanella Salad: This salad mixes arugula, Heirloom tomatoes, toasted Ciabatta croutons, shaved fennel, fior di latte mozzarella and fresh basil which is then finished with a drizzle of balsamic vinaigrette, EVOO and smoked salt.
Bottomless Mimosas are available all day every day for $20. And through September 5, the summer cocktail happy hour is available every day until close.
The cocktail menu features:
Hugo First: This delightful blend of bubbles, mint, and elderflower with a splash of zesty lime is a true crowd-pleaser.
Yes Way Rose Sangria: This brunch cocktail combines juicy grapefruit, prosecco, and a splash of club soda before infusing the drink with fresh strawberries, for a libation bursting with summery notes.
Summer Thyme Spritz: Combining the crisp prosecco flavor, with the aromatic notes of Lilet and a squeeze of l emon, this refreshing drink is perfect for those toasty summer days. The addition of fresh blueberries and a sprig of thyme adds a burst of sweet sophistication.
Visit https://us.eatoeb.com for more information.