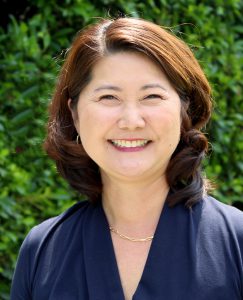 By Grace Leung, Newport Beach City Manager
As part of our ongoing effort to streamline services and increase efficiencies, the City of Newport Beach is now offering online plan check reviews and permitting for residential construction projects.
Newport Beach residents and contractors can now submit digital plans for review and permits fully online, without the need to visit the permit center at City Hall.
Residential projects now eligible for online review include new construction, additions or remodels to single family homes and duplexes, including townhouses. Online submittals can also include accessory dwelling units, junior accessory dwelling units, and other accessory structures such as patio covers, site walls, detached garages and more.
Online plan checks for residential solar power systems are already available, following a launch earlier this year. Pools, spas and commercial projects will be eligible for online plan check in early 2024.
The service is available through the Newport Beach City Virtual Connect (CiViC) online portal at https://www.newportbeachca.gov/civic.
Thank you to the City's Information Technology and Community Development teams for their creativity and effectiveness in building new web-based systems to better serve our residents and businesses.
Unpermitted ADUs May Be "Safe" Under New City Program
The City has recently launched a new program, called Safe ADU, to increase community safety and reduce homeowners' risk of code enforcement through legalization of unpermitted Accessory Dwelling Units (ADUs).
Under a new state law, homeowners can legalize most unpermitted ADUs if all health and safety codes are met. The ADU does not have to comply with current zoning standards if it meets building codes. Benefits include a permit fee waiver, protection against code enforcement fines, improving safety for occupants, reducing liability, and increasing property values.
Additional information about the program and ADUs in general can be found on the City's ADU website at: https://www.newportbeachadu.org.
Summer Reading Program Draws Thousands
The City of Newport Beach Summer Reading Program brought many happy readers to the Newport Beach Public Library from June 10 through July 29.
In all, more than 1,900 participants read for a combined 516,515 minutes and submitted 1,910 book reviews. More than 6,000 people enjoyed additional library programs such as story times, crafts, a comedian juggler, draw-along art, an animal program, and a family-friendly concert.
Participation increased significantly over last year: The children's program saw a 16% increase in participation; the teen program was up 22%; and the adult program had a nearly 48% increase. Participants earned prize books, digital badges, and prize drawing opportunities. Nearly 1,400 prize books were distributed.
Many patrons expressed how the program keeps their children engaged and excited to read throughout the summer.
The Summer Reading Program is generously funded by the Friends of the Library.
Coastal Commission Postpones Fractional Ownership Hearing
The California Coastal Commission has postponed its review of the City's request for a Local Coastal Program amendment related to fractional ownership and time share uses, which was originally scheduled for the August 10 Coastal Commission hearing.
In May, the Newport Beach City Council voted to modify the definition of timeshare to clearly include fractional homeownership. Fractional homeownership is when multiple owners (usually 4 to 8) equally share property ownership through a formal agreement, often managed by a private company. Each owner's time at the property depends on their share.
Since timeshare properties are not permitted in residential zones, the City Council decision makes them illegal in residential neighborhoods.
Because the ordinance includes properties in the coastal zone, it was submitted to the Coastal Commission for amendments to the Local Coastal Program (Title 21).
We will provide the new hearing date once it is confirmed by the Coastal Commission.
"Lunch and Learn" Event to Cover Senior Resources Sept. 27 at OASIS
OASIS Senior Center hosts a Lunch and Learn event on Wednesday,  Sept. 27 from noon to 1:30 p.m. Learn about the Medi-Cal Renewal profess and the CalFresh program. Community resources for basic needs, mental health, food, caregiver resources and more will be available. Free lunch is generously sponsored by Lauren Kleiman, Newport Beach Council Member for District 6, and provided by AgeWell. There will be an opportunity drawing for gift baskets. RSVP by Friday, Sept. 22 by calling (714) 644-3244 or via email at [email protected].
Mayor's Youth Council Accepting Applications for 2023-24 School Year
The Newport Beach Mayor's Youth Council program is now accepting applications for the 2023-24 school year. This educational unpaid internship program gives high school students an in-depth look at careers offered in local government and provides a forum to express opinions, creativity, and civic mindedness.
The Mayor's Youth Council is comprised of three functions: education, service and outreach. In addition to one-on-one mentoring with City staff, Youth Council members will be involved in various projects and engagement with their peers.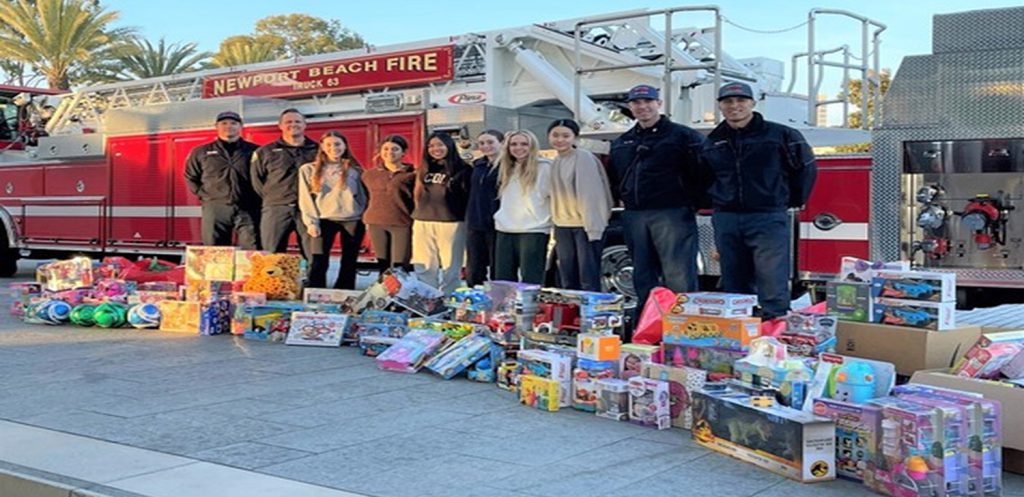 Last year, interns participated in a toy drive to help the Newport Beach Fire Department collect toys for children of military families. High-school aged residents are encouraged to apply online at https://newportbeachca.gov/government/departments/recreation-senior-services/youth-teen-programs.
Be Well Mobile Crisis Response Update
The Be Well mobile crisis response team operates in Newport Beach 12 hours a day, seven days a week to respond to mental and behavioral health crises. The mobile unit is staffed with mental health specialists and works closely with the City's police and fire departments.
This week, the Be Well team:
Transported five people to the Be Well sobering station for treatment.
Transported an unhoused person to the social services office after resolving a mental health crisis.
Collaborated with the County's Crisis Assessment Team and Psychiatric Emergency Response Team to place a person on a psychiatric hold for treatment.
Collaborated with the Newport Beach Fire Department for a medical transport after resolving a mental health crisis.
Resolved a mental health crisis for a family and provided a care plan and resources for treatment.
Coordinated a rideshare transport for a person to a substance use disorder treatment facility.
Educated tourists and residents on the Be Well OC services and campus.
To reach Be Well: The mobile crisis team is dispatched through the Newport Beach Police Department. To request service, dial 911 or call the Police Department's non-emergency line at (949) 644-3717.
Homelessness Update
This week the City's homeless outreach and response teams:
Met with the Orange County Housing Authority to advocate for a client with an Emergency Housing Voucher to locate an apartment.
Connected a client with an Emergency Housing Voucher to his new case manager at the Orange County Healthcare Agency.
Continued to shelter people. Nineteen people who had been experiencing homelessness in Newport Beach are sheltered in the Costa Mesa Bridge Shelter.
Click here to view the latest homeless dashboard, which includes key monthly and yearly data on the City's homeless response: https://www.newportbeachca.gov/trending/community-issues/homelessness/monthly-homeless-count.
Click here for information on the City's Good Giving program: https://www.newportbeachca.gov/trending/community-issues/homelessness/how-you-can-help.