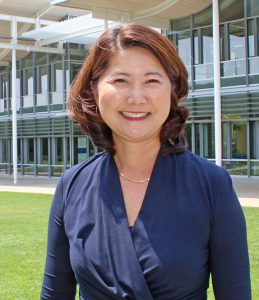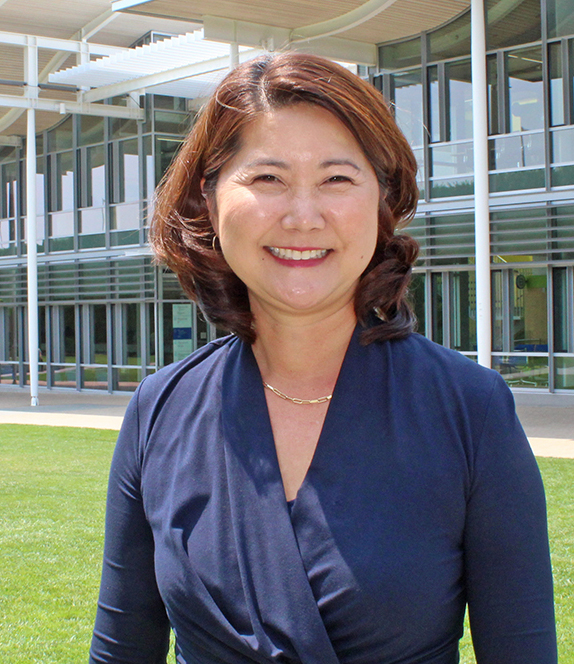 By Grace Leung, Newport Beach City Manager
Get ready to embark on a summer adventure filled with the joy of reading! The Newport Beach Public Library is excited to begin its 2023 Summer Reading Program, and we want you to be a part of it. This year's theme is "Find Your Voice."
Whether you're already a bookworm or just getting started in your reading journey, you'll have a great time participating in our program. There are incentives to keep you motivated, such as digital badges and prizes as you reach reading milestones, and grand prize drawings for those who complete the program.
The Summer Reading Program runs for seven weeks, from June 10 through July 29. To get started, sign up for a free Beanstack account at https://newportbeachlibrary.beanstack.org/reader365 and select your age group's online Summer Reading Program. Online registration via Beanstack will be available beginning June 10.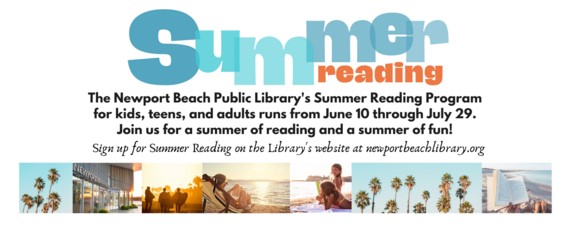 The program is divided into three groups based on age: adults, teens and children.
Adults: Adults are invited to register online with Beanstack and receive a free book from any City library location while supplies last. Once registered, begin tracking every 20 minutes of reading or listening to audiobooks. Every 100 minutes earns you an entry ticket into the grand prize drawing at the end of the program, with the chance to earn up to six entries.
Teens: 7th-12th graders are invited to participate in the Teen Summer Reading Program by registering on Beanstack. Teens who register can collect a prize book at any City library branch while supplies last. Reading and reviewing books earns entries into our weekly prize drawings, with a grand prize drawing available to those who read and review at least three books.
Children: The Children's Summer Reading Program is for those entering 6th grade and younger. Participants register via Beanstack and keep track of their reading time and activities to earn digital badges and prizes. Once registered, readers can pick up a free paperback book at any City library location. Participants who complete the program will be entered into a grand prize drawing. Be sure to also join us for children's craft activities and programs each week.
A special thank you to our dedicated Newport Beach Public Library staff and the Friends of the Library, whose generous contributions fund the Summer Reading Program. Sign up today and let your reading adventure begin!
CdM Clock Tower Repainting Complete
The City's Public Works Department recently completed a project to repaint and restore the Corona del Mar clock tower at the corner of Pacific Coast Highway and Marguerite Avenue.
The clock tower commemorates CdM's Centennial Anniversary and is an attraction for residents and visitors alike.
General Plan Committees to Convene June 12
On Monday, June 12, the General Plan Advisory Committee (GPAC) will meet at 5 p.m. and the General Plan Update Steering Committee (GPUSC) will meet at 6 p.m., or shortly thereafter, in the Community Room at the Civic Center.
To view the GPAC agenda click here: https://www.newportbeachca.gov/government/departments/community-development/planning-division/general-plan-codes-and-regulations/general-plan-update/general-plan-advisory-committee?utm_medium=email&utm_source=govdelivery.
For the GPUSC agenda click here: https://www.newportbeachca.gov/government/departments/community-development/planning-division/general-plan-codes-and-regulations/general-plan-update/general-plan-update-steering-committee-active?utm_medium=email&utm_source=govdelivery.
The comprehensive update of the community's General Plan is a large undertaking. Public participation is invited and encouraged throughout the process. If you have any questions or to learn more, please visit www.newportbeachca.gov/gpupdate or contact City staff at [email protected].
Newport Coast Dr. Lane Closures to Begin June 19
As a reminder, lane closures on Newport Coast Drive from E. Coast Highway to Ridge Park Road are scheduled to start on Monday, June 19 for asphalt repaving.
The lane closures will be in place during working hours, which are limited to 7 a.m. to 4:30 p.m., Monday through Friday.
This project is scheduled to be completed by the end of August. Please contact project manager Ben Davis at (949) 644-3317 with questions.
Be Well Mobile Crisis Response Update
The Be Well mobile crisis response team operates in Newport Beach 12 hours a day, 7 days a week to respond to mental and behavioral health crises. The mobile unit is staffed with mental health specialists and works closely with the City's police and fire departments.
This week, the Be Well team:
Transported a person to a crisis stabilization facility for treatment.
Transported a person to a substance use disorder treatment facility.
Transported a person to a local nonprofit to obtain shoes and hot food.
Collaborated with the police department to assist a person living in a vehicle who wants to relocate to their home in another state.
Educated residents and businesses on the Be Well OC services and campus.
TO REACH BE WELL: The mobile crisis team is dispatched through the Newport Beach Police Department. To request service, dial 911 or call the Police Department's non-emergency line at (949) 644-3717.
Homelessness Update
This week the City's homeless outreach and response teams:
Placed a client in the Yale Navigation Center.
Assisted a couple with reuniting with their family in another county.
Enrolled two new clients into services.
Assisted a client with his housing appointment at the Veterans' Administration office.
Transported a client to the Social Security office to obtain a new card and housing voucher awards letter.
Continued to shelter people. Nineteen people who had been experiencing homelessness in Newport Beach are sheltered in the Costa Mesa Bridge Shelter.
Click here to view the latest homeless dashboard, which includes key monthly and yearly data on the City's homeless response: https://www.newportbeachca.gov/trending/community-issues/homelessness/monthly-homeless-count.