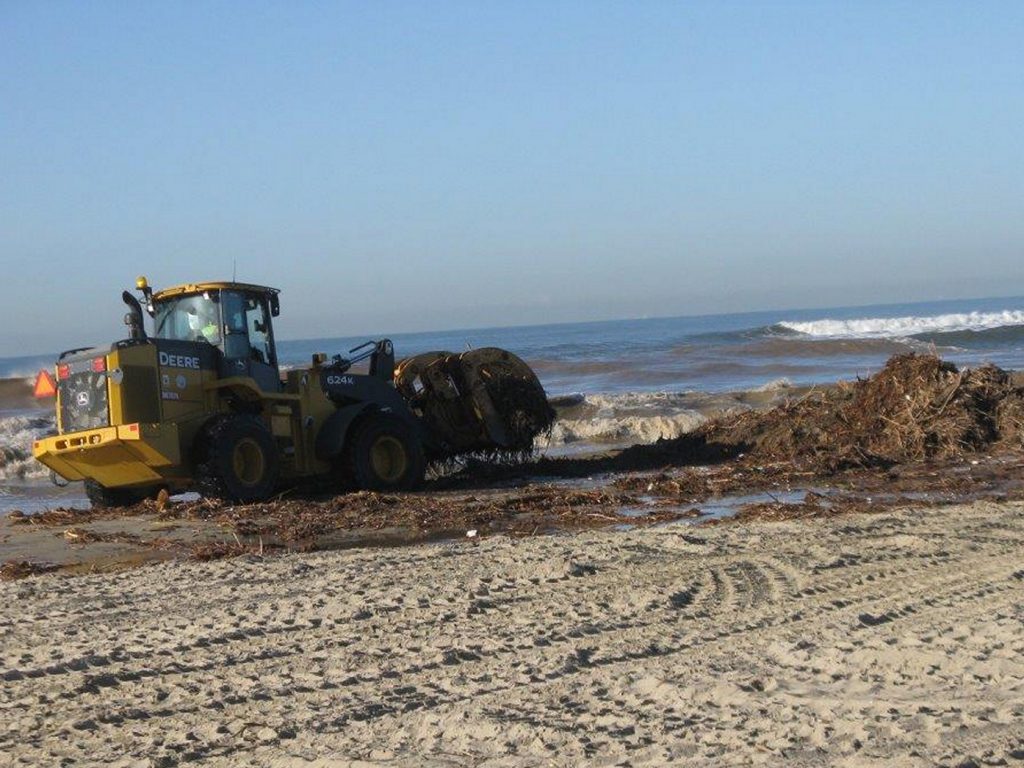 As of mid-day Friday, Aug. 18, Hurricane Hilary has intensified and is now a Category 4 hurricane heading toward the Southern California region, with an expected landfall on Sunday, Aug. 20.
While the storm will likely weaken before it hits land, the City of Newport Beach is preparing for a significant storm event, with the high level of precaution typically taken during the winter.
This week, the City's Public Works and Utility department crews began implementing winter storm precautions, including rebuilding the Balboa Pier area sand berm, installing additional sand berms from B Street to the Wedge, checking and cleaning storm drain systems, and providing residents with free sandbags.
Fortunately, the ocean tides are expected to be relatively low on Sunday, which should allow for more efficient drainage in low-lying areas of the Peninsula and Balboa Island. City crews will be deployed to pump out any flooded areas as needed. However, some localized flooding should be expected if there are heavy rains.
Wheel loaders — heavy equipment used to move large amounts of sand — are staged at the Balboa Pier and Santa Ana River jetty area to build additional berms or raise existing ones.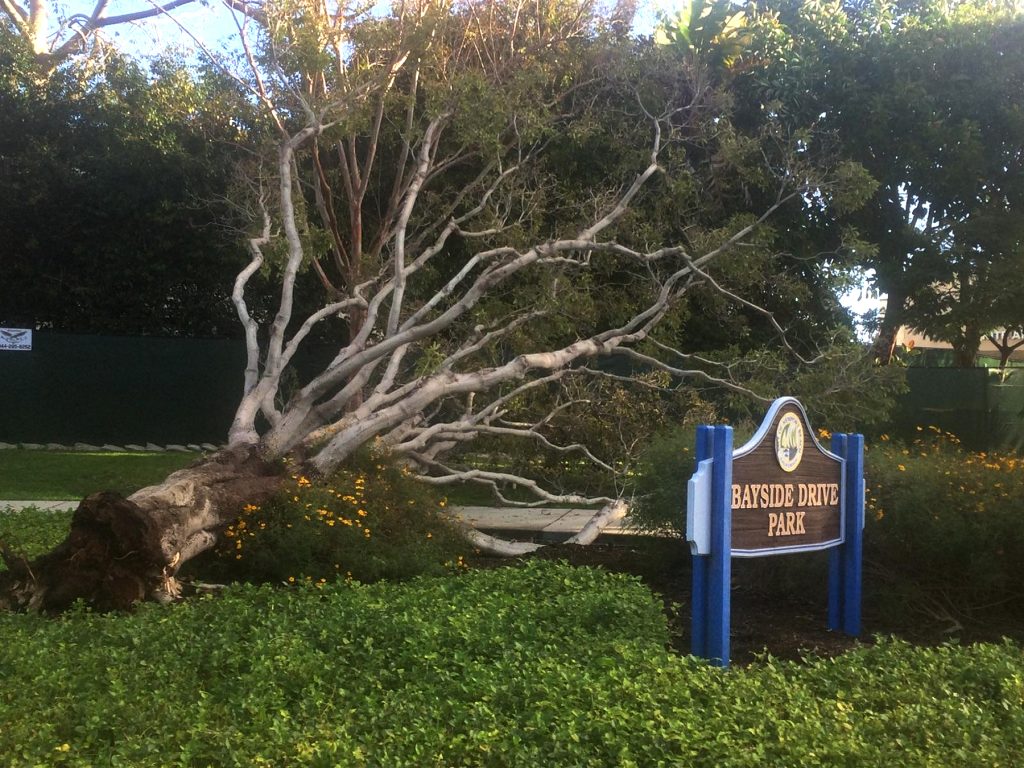 The City's tree contractor team is on standby to address any fallen trees or significant broken limbs. In addition, the City's inflatable dam, which helps reduce wave impact on the shore, is ready to be deployed in the ocean.
In addition to these precautionary efforts, our Police, Fire, Lifeguard and Harbor Department personnel will be on high alert and ready to address any events or issues that may arise from heavy rains or high wind conditions. We are prepared to activate the City's Emergency Operation Center and utilize our emergency messaging systems as needed.
An important word of caution to beachgoers: Know your limits. Consider this a severe weather event with unpredictable ocean conditions, including rip currents and heavy surf.
Swimmers, surfers and bodyboarders are advised to check in with lifeguards and use extreme caution in the water. In the event of lightning or thunder, exit the water and beach immediately.
Balboa Peninsula Trolley service will be cancelled on Sunday.
Hilary's impacts may very well degrade as the storm moves north, with reduced impacts by the time it reaches Newport Beach. However, the City is prepared and ready to manage a heavy storm if the hurricane hits our area at a significant strength.
For the most current storm tracking information for Hurricane Hilary, visit the National Oceanic and Atmospheric Administration website at https://www.nhc.noaa.gov/refresh/graphics_ep4+shtml/150034.shtml?cone.