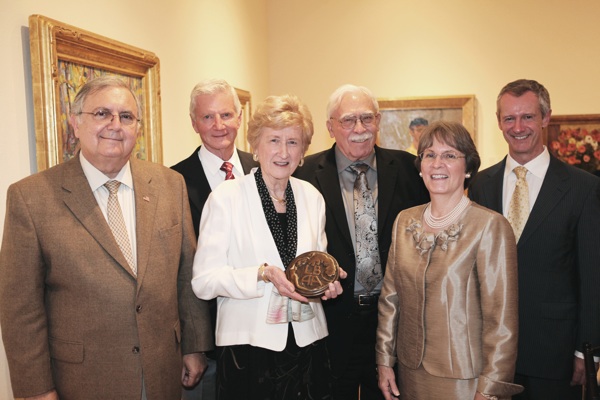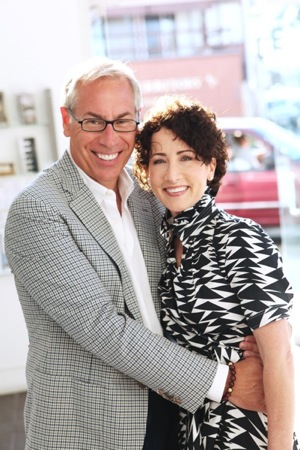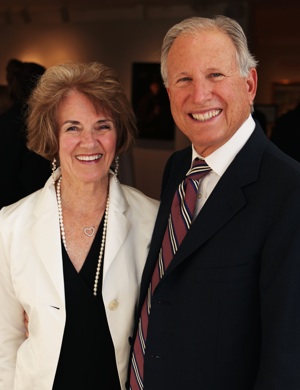 The Laguna Art Museum recently honored Newport Beach resident Ruth Lilly Westphal as the first recipient of the California Art Award.
The California Art Award is a new award that Laguna Art Museum, a museum of California art, will bestow upon individuals who have made outstanding contributions to the study and public awareness of California art.
In the 1980s and early '90s, Westphal published three books that became the foundation for the serious study and reassessment of early California art: "Plein Air Painters of California: The Southland" (1982), "Plein Air Painters of California: The North" (1986), and "American Scene Painting: California, 1930s and 1940s" (1991).
The California Art Award Dinner took place in the museum's California Gallery, where guests were surrounded by paintings from the 1920s featured in the museum's current exhibition "Modern Spirit and the Group of Eight." The event featured a three-course dinner catered by 24 Carrots, preceded by a cocktail reception with live music.
Speakers included Westphal's long-time friend and avid art collector Gene Crain; Laguna Art Museum's curator of collections, Janet Blake; Executive Director Malcolm Warner; Irvine Museum Executive Director Jean Stern; and Historical Collections Council President Bob Ehrlich.
The design of the bronze award is modeled after the logo of the Laguna Beach Art Association, which was founded in 1918 by artists who had discovered the town of Laguna Beach and transformed it into a vibrant arts community. The gallery that the association built in 1929 is part of today's Laguna Art Museum, and the museum is proud to continue the tradition of the LBAA.
For more information, visit lagunaartmuseum.org.
Special to the Indy from OCSocialScene.com.