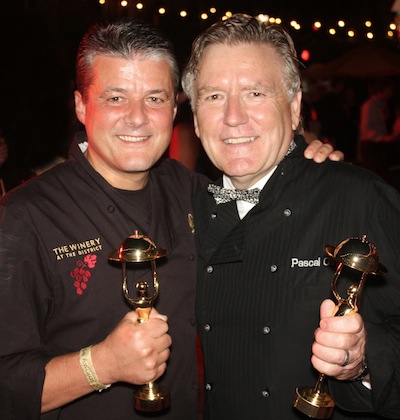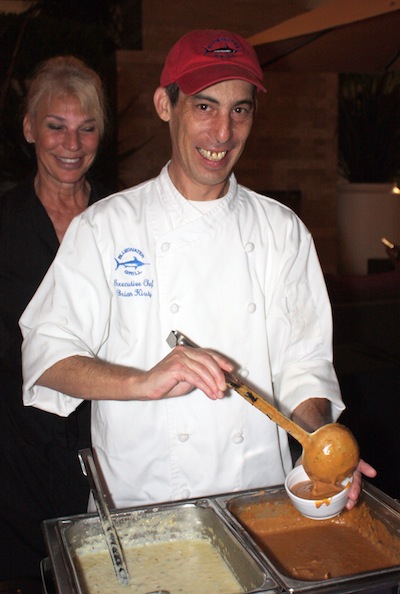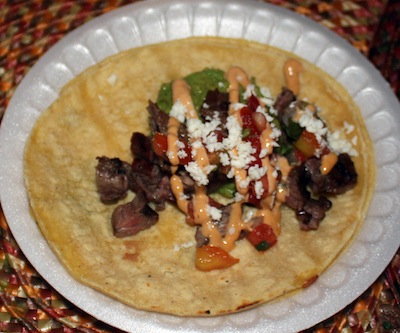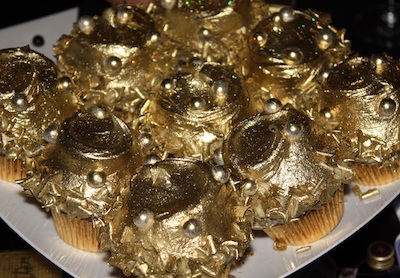 "And the winner is…"
That was the oft-repeated phrase heard last Sunday during the first annual Golden Foodie Awards, held at the Fairmont Newport Beach.
Created by the Orange County Restaurant Association to honor the creative chefs and cuisines of OC, The Golden Foodies featured nominees in 30 categories including cuisine, cocktails, chefs, restaurants, and more. Voting was open to the public, so the winners were those that local diners deemed the best of their class.
Newport Beach restaurants were well represented in various categories, and happily many were also winners of the Golden Foodie statuette, made of solid pewter and covered in 14-carat gold.
My assistant, Catherine, and I attended the event, which began with an al fresco reception featuring samples of signature dishes from 15 of the nominated restaurants, including 118 Degrees, Bluewater Grill, Five Crowns, Fairmont's Bamboo Restaurant, French 75, SOL Cocina and more. Patron hosted an artisan cocktail bar featuring Patron Spirits and a "create your own mojito" bar.
Once guests stepped inside the Fairmont's ballroom and found their tables, they were delighted to find signature Golden Foodie-themed cupcakes from Casey's Cupcakes and myriad other desserts to enjoy during the awards presentation.
Local winners included the ever-popular Javier's in Newport Coast for Best Mexican Food, Tamarind of London in Newport Coast for Best Indian Food (their newly-revamped menu has obviously paid off), and Crow Burger Kitchen for Best Burger.
Pascal Olhats' Brasserie Pascal in Fashion Island won for Best Happy Hour, and I can attest to the tastiness of their Happy Hour menu–and their fabulous French 75 cocktails.
Speaking of French 75, Chef Pascal is the consulting chef at French 75 in Laguna Beach, which won awards for Best Mixologist (Forrest Taylor) and Best French Food. French 75 is my second favorite French bistro (after Brasserie Pascal), so it was nice to see the restaurant pick up some well-deserved awards.
Bluewater Grill won for Best Seafood, which to me is a no-brainer. I've become a foodie evangelist for Bluewater, which serves seafood so fresh that some days they're adding swordfish to the menu as the fishermen are bringing their catch through the front door. Executive Chef Brian Hirsty was happily handing out samples of his sensational lobster bisque and clam chowder during the reception.
Winning the award for Best Taco was SOL Cocina. Again, another no-brainer. Chef Deborah Schneider (who recently released her fourth cookbook, The Mexican Slow Cooker) makes a killer Taco Vampiro: a double tortilla stuffed with melted cheese, serrano chile and scallions, with carne asada, guacamole, pico, chipotle sauce & cotixa cheese. Chef Deb was on hand at the reception to dole out generous samples of her winning creation.
I was also happy to see that The Winery Restaurant & Wine Bar in Tustin won for Best Wine List, and Yvon Goetz won for Best Chef. Yvon lives in Newport Beach, and you can frequently find him jogging along Newport's Back Bay when he's not in The Winery's kitchen concocting his delicious cuisine. The Winery celebrates five years of operation this month. Here's an idea for The Winery folks–open a second location in Newport Beach so Yvon and other Newport foodies won't have to leave town.
An after-party in Fairmont's outdoor Bamboo Lounge followed the awards show with cocktails, a pour-over coffee bar by Kean Coffee, and dancing to a DJ.
Although The Fairmont was not nominated in any of the foodie categories, they more than hold their own against the major players in OC's restaurant scene. Executive Chef Chad Blunston has created  some fantastic dishes for his fall menu at bambu Restaurant, set in the midst of a four story Atrium with lush gardens filled with palms, orchids, and twenty foot bamboo trees.
Catherine and I sampled Chef's new menu several weeks ago at a special media tasting, and were blown away by what we tasted, starting with the Pacific Crab Salad and continuing to the Sweet Beet Carpaccio with Goat Cheese, Prosciutto and Figs, the Sonoma Natural Lamb Loin with Chipotle Apricot Glaze, Grilled Local Sea Bass with Persimmon Confit, Free Range Chicken Breast with Double Smoked Bacon Brussel Sprouts (those were fabulous!), Temecula Olive Oil Poached Wild Salmon with an Aged Sherry Glaze, and Slow Roasted Prime Ribeye with White Sweet Potato and Charmoula Sauce.
Lunch items at bambu are $9 to $23. Dinner is $9 to $46. For more information, call (949) 476-2001, or visit Fairmont.com/Newport-Beach.