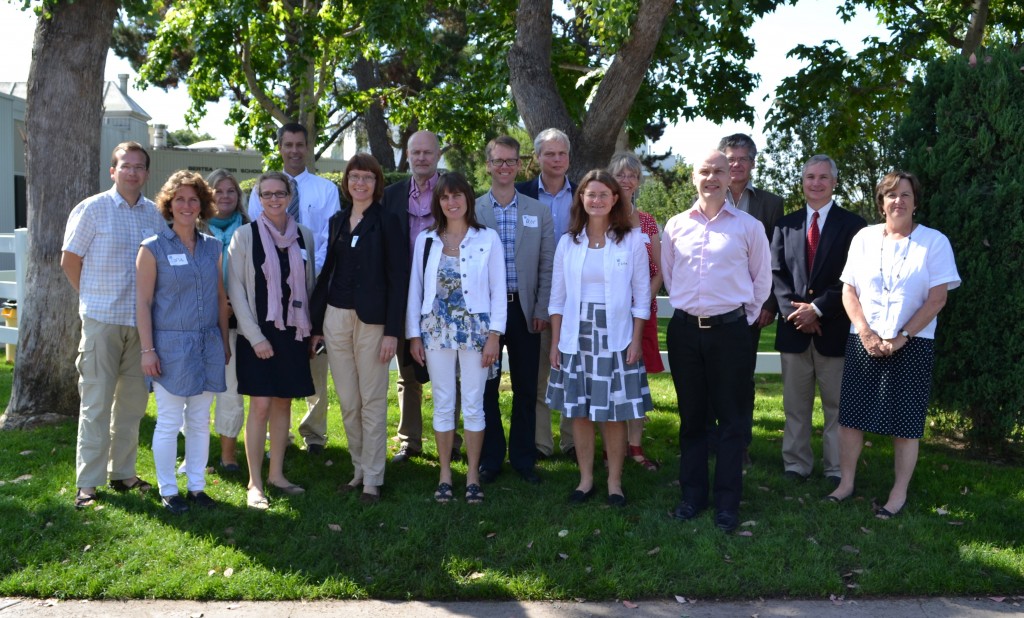 A group of Swedish educators visited a Newport Beach school this week to discuss implementing technology in the classroom.
Harbor Day School Head of School, Dr. Daniel Greenwood, and Director of Technology, James Gapp, and others, met on Thursday at the K-8 private school in Corona del Mar. Joining them was six principals and six teachers from Nacka, Sweden.
They discussed technology in the classroom, education in a tough economy, today's learning and the future of learning with evolving technology, how mobile devices and social media come into play, and looking the general pedagogy of technology.
"We want to try and envision the next steps," Gapp said. "We don't know how we're going to be using technology in teaching in five years."
Harbor Day uses technology a lot already, Gapp said, but there are always new tools, programs or products that can help students, teachers and staff improve.
Harbor Day implemented a lot of new technology features last year, Gapp said, and this year he is expecting to create a baseline. Currently, the school regularly uses smart boards, iPads, google documents and much more.
"Even if we had (only) five computers and chalk board, we would still be wanting to (be involved in discussions and) create a vision from this for the future," Gapp said.
It's exciting to be able to collaborate with anybody, he added, and it will interesting to share with educators from another country. He is hoping to share expertise and that both sides will learn
"It will be interesting to hear from them, they have a totally different perspective," he said.
The relationship between Harbor Day and the Swedish educators started about 10 or more years ago when Gapp, along with now retired science teacher Jeff Nelson, worked with Southern California Edison to develop PEAK, a student program that aims to reduce energy use during peak hours at schools and in homes. The program was also introduced in Irvine and Santa Monica.
The project supervisor had a connection with an educator in Sweden, Jimmy Svensson, who became interested in the program. Svensson and others came out for about a week to learn, discuss and collaborate.
Now, less than a month ago, Svensson emailed Gapp informing him that a team of Swedish educators were planning a trip to the area to visit schools to see how they implemented technology in the classroom and wanted to include Harbor Day. Officials from both sides set up the meeting to discuss the current state of technology in school and how to use it to its fullest extent in the future.
"Jimmy is such a nice guy and has a wealth of experience," Gapp said. "We'll learn a ton from him as well as the others."
In the past, they have been very open-minded and wonderfully collaborative, Gapp said.
"We've had very productive meetings in the past," he added. "I'm very excited."
Greenwood, who has a background in technology use in education, has been prepping for their arrival. He has been meeting with Gapp since July discussing technology use for the upcoming year and the future further down the road, so the meeting with the Swedish educators comes at the perfect time when the discussion has already been on the table.
Greenwood will help look at it from a master point of view and try and see the overall future of technology in schools. Gapp will look at those idea and how they can be implemented specifically for Harbor Day.
Most people already use technology in such a way in their everyday life, to apply it to education is a whole other world, Gapp said, and Harbor Day is at the forefront of that, he added.
"I think Harbor Day is at the forefront of that (applying technology in education)," Gapp said. "We are beginning to crest that hill, [asking ourselves] 'Where are we going? And how can we improve?"