So how do you get more than 28,000 people invest $1.4 million in your business project?
You might want to ask Newport Beach video game developer Brian Fargo.  That's what just happened to him over the past week and half.
Until recently Fargo had just about given up trying to fund a new video game project through traditional means.  The game, "Wasteland 2," is the sequel to a successful video game he produced in the 1980s.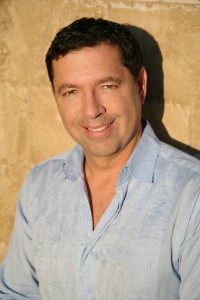 According to Fargo, his recent attempts to get the new project off the ground had been turned down again and again by video game publishers. Nearly out of options, he turned to a new funding website called Kickstarter.
The online funding website helps anybody with an idea, project or plan try to find the money and the people to do what traditional funding and investors won't. It's a new funding method called "financial crowdsourcing."
Fargo put his pitch up on Kickstarter, including a satirical video of him pitching Wasteland 2 to young (really young) and uninterested contemporary video game producer. In a matter of days, fans of the original game from all over the world had kicked in more than $1 million, and the total continued to climb.
Now, instead of turning his company and efforts to other video game projects, as he might otherwise have been forced to do, Fargo is bringing together a team to create and market the "Wasteland 2" video game to the public.
Fargo also says he's going to throw a big party here in Newport Beach when the video game is released in 2013.
Six people who liked the idea of bringing back an updated version of the his '80s-era classic so much that they contributed $10,000 each will get special invites to the Newport release party along with a few other perks. According to Fargo, "a shrine in Wasteland-2 will be erected in your honor."  A tribute any video game player will would no doubt enjoy.
Fargo's video game company, InXile Entertainment, which he founded in 2002, is based on the Peninsula. Fargo hasn't strayed far from where graduated high school – he's CdM High Class of '81..
Way back then, Fargo was using a new Apple II personal computer and its now-lionized CEO Steve Jobs had only recently moved from a garage in Cupertinoto an actual office themselves. And Fargo, in a Jobs-like fashion, was already hard at work as a Newport Beach teen, creating his own little piece of computer history.
Fargo owned and operated his own video game business and "hand shipped the disks out of his home office – known as his bedroom" as a teen.  By 1983, at the ripe old age of 20, Fargo had founded his own computer gaming firm, Interplay, and developed a number of successful computer games. Fargo left Interplay more than a decade later, founded InXile, and has continued to produce video games.
One of the original games Fargo and his team developed in the '80s was Wasteland.  The video game was, according to Fargo, a "post-apocalyptic role-playing game," and it became very popular.
Fargo who has lived in Newport Beach since he was 10 years old told the Independent that the entire production of the new game "will be funded by Kickstarter monies." He also said the entire process of who it all came together in such a short period of using the  "really is Fantasyland."