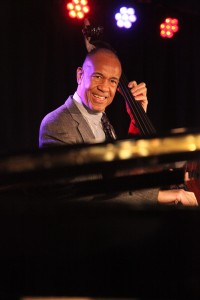 Valentine's weekend is a time for lovers—and lovers of jazz music, thanks to the Newport Beach Jazz Party.
Jazz fans from around the world will be descending on the Newport Beach Marriott Hotel & Spa Feb. 11-14 for a weekend of what's described as "Right Down the Middle and Straight Ahead" jazz concerts featuring a variety of noted jazz artists and groups.
Title sponsor for the Newport Beach Jazz Party is The Jazz Cruise, the world's only full ship charter dedicated to straight-ahead jazz."
Thursday's opening night concert features three concerts starting at 7:30 p.m. with the Ken Peplowski Sextet saluting Benny Goodman & beyond, followed by a tribute to Ella Fitzgerald by Freda Payne. Closing this swinging first night will be Gordon Goodwin's Big Phat Band in a salute to Count Basie plus Australia's gift to the jazz world- James Morrison.
Friday evening will feature four concerts starting at 7 p.m. First is the all-star lineup of Houston Person, Shelly Berg, Christoph Luty, Jeff Hamilton & Russell Malone, followed by "The Trio, The Quartet, The Quintet & Beyond" with John Clayton, Larry Fuller, Matt Witek, Russell Malone, James Morrison, Dan Barrett & Ken Peplowski.
After that it's time for vocalist Jackie Ryan with Bill Cunliffe, John Clayton, Chuck Redd, Graham Dechter and Rickey Woodard.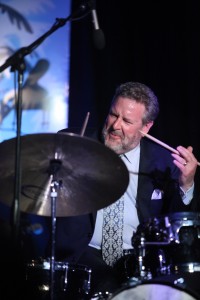 Closing the evening is Hamilton & Hamilton, featuring the first recorded collaboration of Scott Hamilton and the Jeff Hamilton Trio.
Saturday opens with the popular Jeff Hamilton Trio featuring Tamir Hendelman & Christoph Luty. Other concerts include
musicians James Morrison, Shelly Berg, John Clayton, Jeff Hamilton, plus the Eric Reed Quartet featuring Mike Gurrola, Willie Jones III and Ralph Moore plus dynamic vocalist Kenny Washington.
This night will also include a six bass tribute to famed bassist & West Coast jazz impresario Howard Rumsey by John Clatyon, Mike Gurrola, Luther Hughes, Christoph Luty, Richard Simon & Katie Thiroux, followed with A Salute to West Coast Jazz featuring Eric Reed, Mike Gurrola, Willie Jones III, Graham Dechter, Ken Peplowski, Gilbert Castellanos, Rickey Woodard and Adam Schroeder.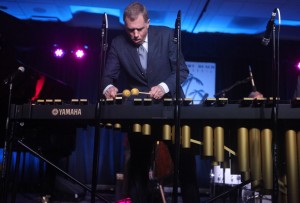 Sunday (Valentine's Day) will bring together more stellar performers, including the Clayton-Hamilton Jazz Orchestra. There are also weekend brunches, and a special Valentine's show with dinner.
There are also Pool Sessions (Friday, Saturday and Sunday from noon until 3:30 p.m.) and a Gospel & Jazz Meetin' on Sunday featuring Eric Reed, Russell Malone & Houston Person.
Tickets are available for the complete four night, three-day package including one champagne brunch. Prices are $425 to $475. Individual reserved seats are also available. The Valentine's dinner and show tickets are $90.
For tickets and more information, visit newportbeachjazzparty.com.