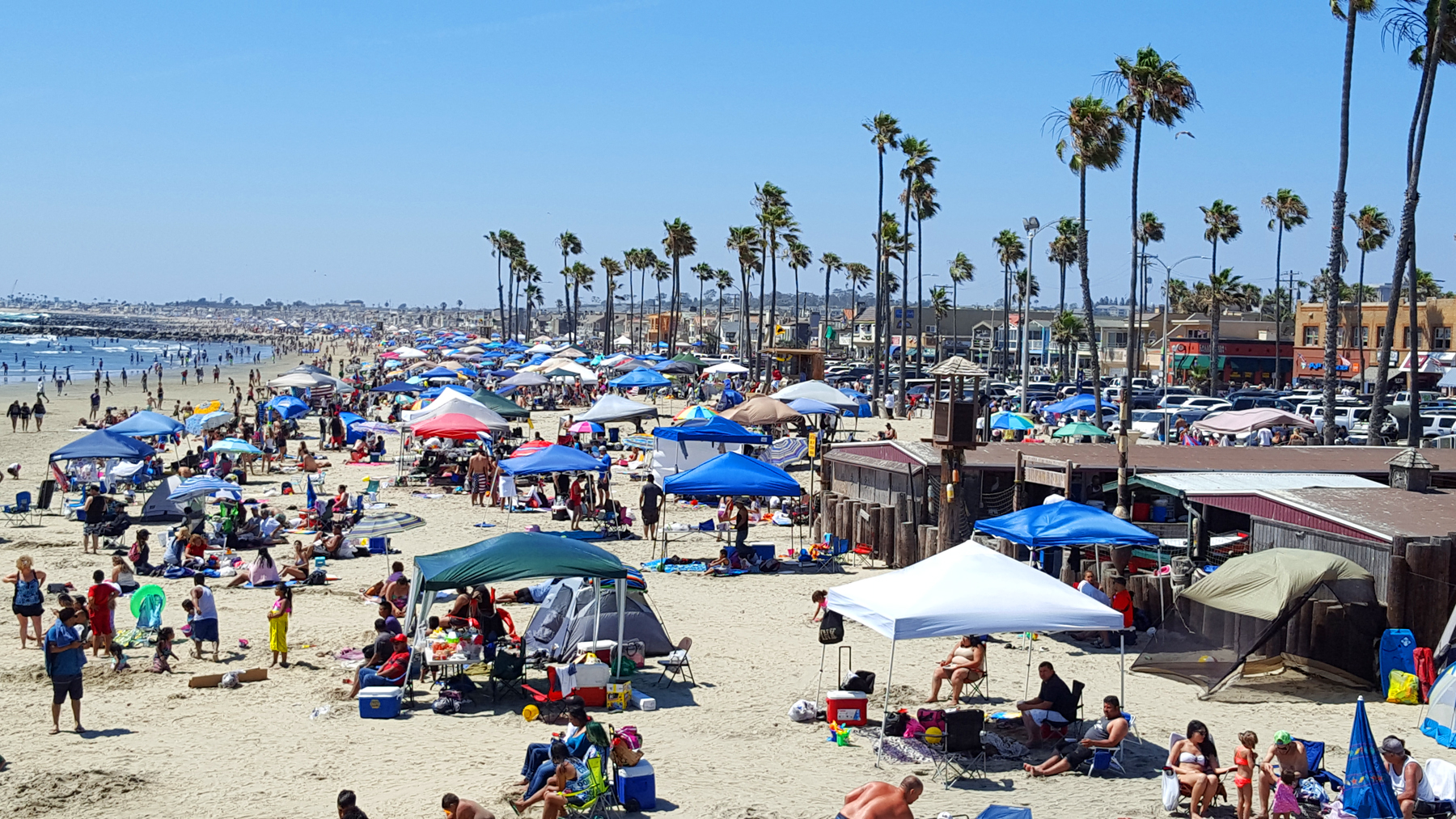 Newport Beach continues to be one of Southern California's top tourist destinations, according to a new Visitor Impact Study released by Newport Beach & Company last week.   
At its annual Marketing Outlook Dinner on Sept. 28 at the Newport Beach Country Club, Newport Beach & Company CEO and President Gary C. Sherwin shared the study's findings with attendees, which included Mayor Kevin Muldoon and other members of the city council, travel and tourism professionals, destination partners, and community members.
According to the study, Newport Beach welcomed a record 7.3 million visitors in 2016, breaking the previous year's record of seven million – a four percent increase.
The increased visitation led to a 20 percent increase in overall visitor spending of $1.2 billion,
"Tourism is an economic engine for Newport Beach, and we're proud to share the efforts and success for the destination," said Sherwin. "Visitors to our beautiful city play a vital role in supporting local businesses and creating more than 16,000 jobs for our residents."
According to the study, Visit Newport Beach, Inc., the business unit under Newport Beach & Company responsible for marketing to and attracting group sales and leisure travelers, also reached a record high of 182,620 room nights, which was a 13 percent increase over the previous year, and generated $92.7 million in overall economic impact to the city.
The group sales team exceeded its annual goal and booked 84,520 room nights, resulting in $21.3 million in direct revenue for Newport Beach hotels and resorts, and a total economic impact of $56.7 million.
Leisure advertising campaigns garnered 98,100 visitor room nights, with an economic value exceeding $36 million, including the spending on hotel and resort stays, shopping, dining and in-market activities.
"Since we started doing this, the tourism market has shifted and evolved," explained Sherwin. "Back in 2006 we were a regional vacation destination, not an international destination. Now we're competitive for meetings and we go up against San Diego and Palm Springs. We continually have a stronger and stronger product. And it's hard to believe, but we have to treat it as a product. Our job is to maximize existing resources."
And the top three resources, or visitor activities, according to the study, are going to the beach, dining in restaurants, and shopping.
"Visitors love the pier, the beaches, the weather, things that are gong on in the city – it all has great appeal," noted Sherwin. "The story we tell visitors is that we are the manifestation of the American Dream. This is what people around the world see as the American Dream. It's an aspirational quality. When they come here, they get it."
"When people come here, they stay for longer periods of time," added Sherwin. "We know they go to Disneyland and other places, but we get them to be headquartered here. They want to be here—it's clean and safe. It makes for a really compelling message. People have visions of what California should feel like, and when you come here it's what you've imagined. When you go someplace and can fulfill those expectations, magic happens."
Sherwin says one of his main messages every year is not to take Newport's awesomeness for granted.
"You're never done, you're always reinventing and reinvesting. That's what makes us who we are. But it's not just visitors. Residents expect that too."
Sherwin noted that neighboring cities including Huntington Beach and Laguna Beach are trying to capture the same visitor dollar, so he's always thinking about how to differentiate Newport from everyone else.
"We need to think differently, otherwise you're just competing with everyone else," he said. "I don't want to get lost in the haze. There are lots of places to visit, and they're all trying to go after the same slice of pie."
Newport's piece of the pie is a generous one. According to their respective websites, Visit Huntington Beach noted the city gets 3.9 million visitors from outside of Orange County every year, while Visit Laguna Beach states that more than six million people visit the city every year.
"Clearly this was a high watermark year," said Sherwin. "The new year is still evolving. And 2018 will be great because the new Lido House Hotel will be opening, and the new Hyatt Regency."
During the Annual Marketing Outlook Dinner, two community members were honored for their dedication to Newport Beach and serving its guests. For his commitment to Newport Beach & Company, as well as the community via his many public and civic roles, the late Dennis O'Neil was honored with the prestigious Partner in Progress Award, which was also renamed the Dennis O'Neil Partner in Progress Award.
Jose Mendoza of Balboa Bay Resort received the Rosalind Williams Service Excellence Award for his "remarkable customer service that creates a welcoming environment for locals and visitors alike."
For more information, visit VisitNewportBeach.com.