Former Councilwoman Dies:
Former councilwoman and local leader Lucille Kuehn, 89, died Nov. 11 at her Newport Beach home. She was 89.
Born May 26, 1924, she moved to Newport Beach in 1959. She served on the city council from 1974-78. Kuehn also served on the board for the Newport Beach Public Library, as well as many other community groups. She was the Chamber of Commerce's 1995/96 Citizen of the Year.
 .
Mother of Hotshot Firefighter Files Lawsuit:
The mother of a firefighter who was killed in the Yarnell Hill wildfire in Arizona last summer is suing local and state officials for $36 million.
Marcia McKee, whose son, 21-year-old Grant McKee, was one of the 19 firefighters from the Granite Mountain Interagency Hotshot Crew killed June 30 while battling the blaze, alleges numerous mistakes, negligence and other violations.
State, Yavapai County and city of Prescott officials were all listed in the suit. She is seeking $12 million from each or $12 million total, if settled within 60 days.
She also wants GPS locators for Hotshots.
He had attended Newport-Mesa Unified School District schools between second to 11th grades, including Newport Harbor High School.
 .
Police Provide Coyote Information:
The Newport Beach Police Department sent out information on coyote activity to the community members Thursday.
Highlights of the information: Coyotes don't require wild, open space, they thrive in urbanized areas; they have little fear of humans and will act defensively if threatened; and they hunt at all hours of the day or night and small pet can easily become prey, even scaling fix-foot fences.
The statement also included tips to keep pets safe and how to behave in the presence of an aggressive coyote.
Trapping or killing are not effective solutions and can actually create problems, the note explains, coyotes are an important part of the balance of the ecosystem.
Residents are encouraged to contact the department with questions or concerns at (949) 644-3717.
.
Man Arrested for Kidnapping:
A man was arrested last week after he allegedly forced a woman into his car at gunpoint, authorities reported.
Bradley John King, 42, of North Kingston, R.I., was arrested Nov. 15 and charged with kidnapping, according to a Newport Beach Police Department statement. Prosecutors will also request the charges of assault with a deadly weapon and unlawful possession of a loaded gun.
King allegedly began arguing with a female companion while they were out for dinner and drinks near 28th Street and Balboa Boulevard around 6 p.m. on Nov. 14.
The dispute escalated and King "forcibly detained her and pointed a firearm at her head in order to keep the victim in the vehicle against her will," NBPD spokeswoman Jennifer Manzella wrote in the statement.
He drove to Anaheim where the victim was able to escape and call police.
Anyone with information regarding this crime may contact Detective Garrett Fitzgerald at (949) 644-3797 or the department's Hotline at 1-800-550-NBPD. Messages can be left anonymously.
.
Police Seek Lewd Conduct Suspect: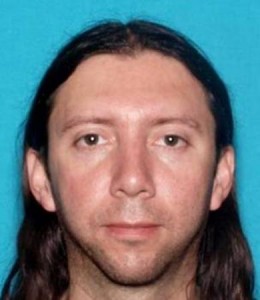 Newport Beach Police Department detectives are asking for the public's helping in locating Joshua Joseph Koon, 38, who has been identified as a suspect in a lewd conduct case.
A man was "observed in what appeared to be lewd conduct" near the tennis courts at Corona del Mar High School around 2:55 p.m. Oct. 25, while a group of female high school students were practicing tennis.
He was chased off campus by school officials and had fled the scene by the time police arrived.
He is a white male about five feet seven inches tall and 140 pounds. He has brown hair and brown eyes.
Suspect vehicles include a grey 2004 Toyota Tundra with Nevada license plate of 717YLP, and a green 1995 Toyota Corolla with Alaska  plate number FGH830.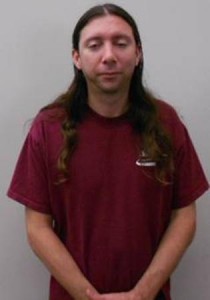 Anyone with information as to Koon's whereabouts is encouraged to contact Detective Peter Carpentieri at (949) 644-3772, Detective Sergeant Doug Jones at (949) 644-3775, or the Police Department's Hotline at 1-800-550-NBPD. Messages can be left anonymously.