A local plastic surgeon is suspected of performing a "unnecessary and harmful medical procedure" in order to fraudulently overcharge the insurance company, according to authorities.
Jay W. Calvert, 45, of Newport Beach, is charged with one felony count each of medical insurance fraud, manufacturing documents to support the fraudulent bill, and perjury under oath, the Orange County District Attorney announced in a statement released Monday.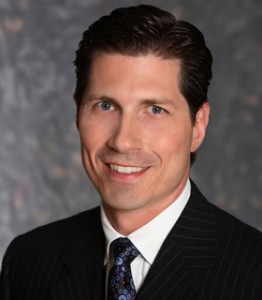 "In 2009, John Doe went for a rhinoplasty to Calvert's Newport Beach office. The victim specifically stated that he did not wish to have any additional procedures," explained OCDA spokeswoman Farrah Emami.
Calvert, who also practices in Beverly Hills, allegedly also performed "additional unnecessary procedures against the direct wishes of the victim in the course of the rhinoplasty."
The additional procedures caused long-term medical damage, according to OCDA.
He is accused of performing the extra procedures in order to overbill the patient's health insurance policy.
"He is accused of manufacturing documents to support the fraudulent charges and overbilling John Doe's insurance in excess of $40,000," Emami wrote.
In August 2010, Calvert is accused of committing perjury under oath during civil lawsuit proceedings with the victim, according to the district attorney's office.
Calvert is out of custody on his own recognizance.
He is scheduled for a continued arraignment Dec. 13, at 8:30 a.m. in Department H-1, Harbor Justice Center in Newport Beach. If convicted, he faces a maximum sentence of six years and eight months in state prison.
The OCDA also asked for the public's help identifying potential additional victims.
Anyone who believes they have been a victim is encouraged to contact Supervising District Attorney Investigator Kathy Tomlinson at (714) 648-3667.
Deputy District Attorney Shaddi Kamiabipour of the Insurance Fraud Unit is prosecuting this case.