News from around the city of Newport Beach.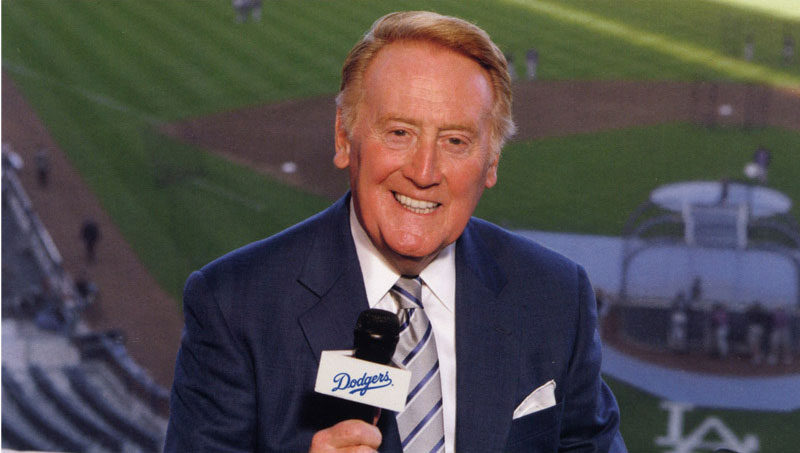 Newport Declares Oct. 11 as Vin Scully Day
Legendary Los Angeles Dodgers baseball announcer Vin Scully now has a special day in Newport Beach honoring him.
City Council unanimously voted to recognize Oct. 11 as Vin Scully Day in the city.
Councilman Keith Curry requested the special day for the Hall of Fame broadcaster.
Scully provided his commentary for his 67th and final season with the Dodger's this year. His tenure with the Dodgers is the longest of any sports broadcaster with one team. He announced his last game on Oct. 2.
The city staff reported noted some of the highlights from his career, including calling the Dodgers' first and only championship in Brooklyn, N.Y., and calling Don Larsen's perfect game in the World Series.
His voice has often been labeled the "soundtrack to summer" for Southern California baseball fans.  
On April 21, 2001, the press box at the Dodger Stadium was named in Scully's honor.
The Los Angeles City Council unanimously voted earlier this year to change the street leading to Dodger Stadium's main entrance from Elysian Park Avenue to Vin Scully Avenue.
CCC Extends Time to Hear Lido House Hotel Amendment
The California Coastal Commission voted last week to extend the time limit for the city of Newport Beach's request to amend the Land Use Plan in order to allow an increase in the allowable gross floor area for Lido House Hotel.
At the CCC meeting on Oct. 6 in Ukiah, commissioners unanimously approved a one-year extension for the LUP change request, which would allow for an increase in hotel square footage from 98,725 to 103,470 square feet.
Staff needs additional time to review it, primarily because there have been other priorities in Newport Beach ahead of this item, CCC Deputy Director Sherilyn Sarb explained.
They anticipate bringing it back to the commission in early 2017.
NBPD Receives Grant for Special Traffic Enforcement and Crash Prevention
Newport Beach Police Department has been awarded a $250,000 grant for a year-long program of special enforcements and public awareness efforts to prevent traffic-related deaths and injuries, authorities reported this week.
The grant, from the California Office of Traffic Safety, will be used to target a wide range of concerns, including pedestrian safety, distracted driving, drunk driving, speeding, and crashes at instersections, explained NBPD Sergeant Rachel Johnson in a press release.
"These aren't new issues, but as long as they continue to affect the people who live, work, and play in Newport Beach, we are dedicated to addressing them head-on," Johnson said in the prepared statement. "The goal is to intervene before tragedy strikes."
The funds will allow NBPD to allocate more officers to educating the public and to patrolling roadways, she added.
After falling to a ten-year low in 2010, the number of persons killed in traffic collisions has since climbed nearly 17 percent across the state of California, according to the National Highway Traffic Safety Administration.
Police Warn Residents About Air Show Impact
Newport Beach Police Department officials sent out an alert to residents Wednesday warning them of the impact of the upcoming Huntington Beach Air Show.
The Breitling Huntington Beach Air Show be held along the coastline in Huntington Beach on Oct. 21, 22, and 23.
"We anticipate that there will be air traffic over the waters at the western edge of our city as the aircraft for the show reposition throughout the day," Newport Beach police wrote in the message.
Residents can expect increased audible impact from these aircraft between noon and 4 p.m.  
There may also be increased traffic along Pacific Coast Highway between 8 a.m. and 6 p.m. each day of the event. Police encouraged drivers to use alternate routes when possible to avoid delay.
For more information, visit hbairshow.com or facebook.com/HuntingtonBeachPolice