President Barack Obama is slated to visit Newport Beach on Feb. 16 for a private fundraiser in Corona del Mar.
If you want to see the president up close and personal while he's in town, you do have a chance. But it will cost you.
According to the official invitation from the Obama 2012 re-election campaign tickets cost $35,800 per person for a "Greet+Breakfast" with the president, or $10,000 for a "Photo Reception+Breakfast."
But don't worry if you can only muster $2,500 – you'll still get to attend and it "includes breakfast."  No word whether the $2,500 ticket gets you any one-on-one time with the president.
President Obama's stop in Newport will be part of a presidential election fundraising swing through Southern California. The day before, he will be in Los Angeles, where a concert, cocktail event and dinner the night before will be held at the home of TV soap oprea producer Bradley Bell and hosted by actor and comedian Will Farrell and his wife, among other Obama supporters in Hollywood.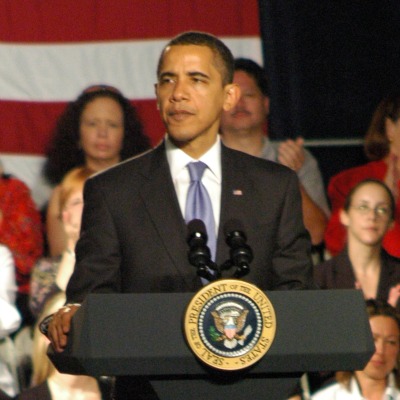 The Feb. 16 fundraising breakfast will be at the home of Jeff Stack, managing director of the Sares-Regis Group, and his wife, Nancy, overlooking Little Corona beach. The invitation asks guests to arrive at 7 a.m. and says the doors close at 8 a.m. for security reasons when the event begins.
The Stacks are long time supporters and large campaign contributors to President Obama and the Democratic Party, according to federal financial campaign contribution records reviewed by the Independent.
Other prominent Newport Beach-based Obama supporters expected to attend the event are Stephen Myers and his wife Vivian. According to the President Obama's 2012 reelection campaign disclosures reviewed by the Independent, Myers has already helped raise somewhere between $100,000 and $200,000 for the President's re-election campaign.
Myers and others like him are commonly known in the political fundraising world as "bundlers."  Bundlers help a campaign raise funds by helping bring in other contributors. Myers and his wife have given ten of thousands of their own money to Obama's re-election bid, as well.
Another big Newport Beach donor expected to attend the event or contribute to it is oil heiress Anne Earhart of Corona del Mar, the granddaughter of Getty Oil billionaire J. Paul Getty. According to Forbes magazine, she has a net worth of at least $750 million, inherited from her family.
Despite Newport Beach's reputation as a Republican stronghold, a notion the president chipped away at in his 2008 election win, this isn't President Obama's first fundraising trip here. In 2008, then-candidate Obama raised more than $1 million at a fundraiser at the Balboa Bay Club, according to media reports at the time.
Although the Feb. 16 fundraiser will have a decidedly Newport Beach flair, supporters and political luminaries from around Orange County are expected to attend.
Due to the Starks' home being just off Pacific Coast Highway, it's expected there could be temporary restrictions or shutdown of access to Coast Highway and the Starks' Cameo Shores neighborhood as the presidential motorcade makes its way through Corona del Mar and the rest of Newport Beach.
Newport Beach police spokesman Kathy Lowe told the Independent that as of yet the department "has not been officially contacted by the United States Secret Service regarding a potential visit to Newport Beach by President Barrack Obama."
Lowe's said that once the police get official word of a presidential visit from the Secret Service, "we will work in support of their mission"