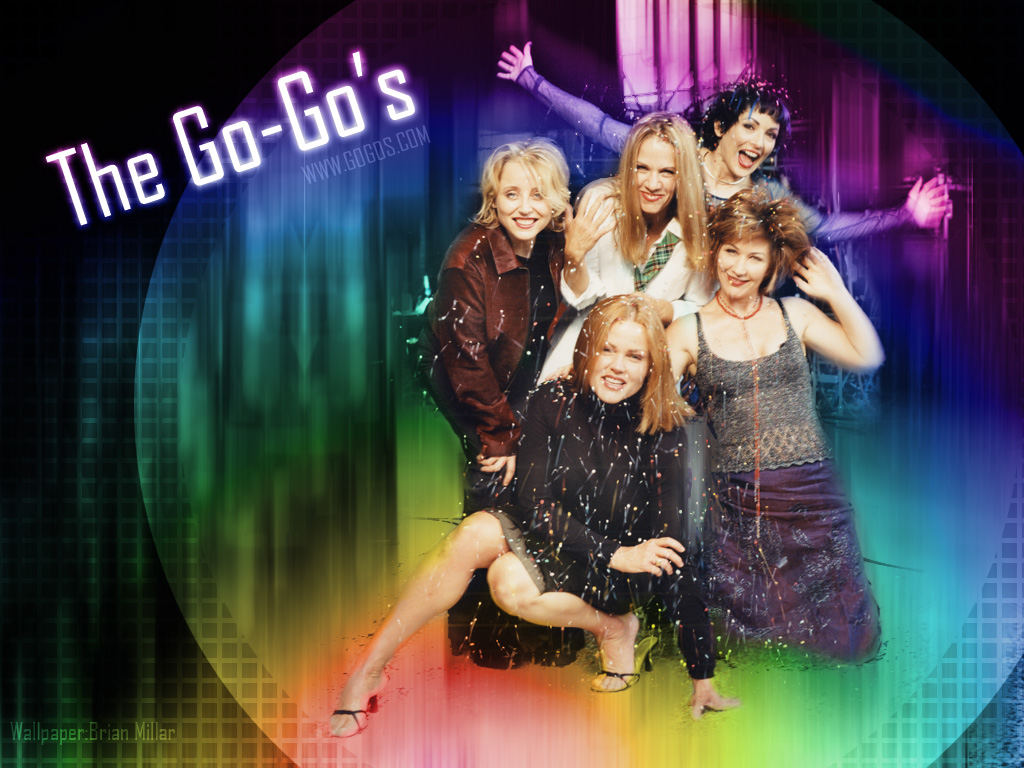 Ready to "Come and Get It?"
That's the theme of this year's OC Fair, which opens Friday, July 12, and runs through Sunday, August 11.
So what will fairgoers get this year? Carnival rides, home arts exhibits, fun foods, cooking competitions, bull riding, demolition derbies, and more live music than ever before.
I'm always intrigued by the bands that perform in concert every summer at the Pacific Amphitheatre, probably because I spent several years there working at a beer garden booth when the Amphitheatre first opened back in the 80s (before it was part of the Fair) and got to watch a wide variety of artists of that era perform, including Madonna, The Pretenders, Frank Sinatra, and many more.
This year, the OC Fair's Toyota Summer Concert Series is a wide mix of old and new performers, and of course it's the classic bands that I can't wait to see.
On July 14, The Go-Go's take the stage with their effervescent 80s pop sound, and I'll be in the audience singing along to every song.
In the summer of 1978, I lived in a Hollywood apartment building called The Canterbury while managing a punk band from OC called Middle Class. It was the start of the punk/new wave music scene in LA, and new bands were constantly forming, including an all-girl band with a lead singer named Belinda Carlisle, who lived in my apartment building.
I watched the five girls practice in the legendary Masque punk club, and remember showing guitarist Jane Wiedlin (then called Jane Drano) how to play a few chords on guitar.
The band kept getting better, and within a short time exploded on the national and international music scene with such hits as "Our Lips Are Sealed," "How Much More," and "Vacation."
Now, 35 years later, The Go-Go's are as popular as ever, and are back in Southern California for the first time in several years.
Another popular act from the early LA punk scene is X. I first saw them perform in late 1977/early 1978 at The Masque. Their raw sound that fuses rockabilly riffs with urgent vocals and honest lyrics yielded a handful of alt-rock hits, and their albums "Los Angeles" and "Wild Gift" were ranked by Rolling Stone magazine as two of the top 500 albums of all time.
The last time I saw X (several years ago), their performance was exciting and fun–1978 all over again. They return to OC on Thursday, July 18, when they open for another popular 80s band, The B-52's. I'll be in the audience that night, too.
And the next night, for Three Dog Night, who had a string of hits in the 60s and 70s including "Liar," "Mama Told Me Not to Come," "Black and White," and Joy to the World."
I've attended Three Dog Night shows for the past 40 years, including last year's sold out show at Pacific Amphitheatre. They're fun to watch and they still sound fantastic.
For a complete lineup of OC Fair concerts,  including a slew of terrific tribute bands playing the music of David Bowie, Green Day, KISS, Bruce Springsteen, and more, visit OCFair.com.