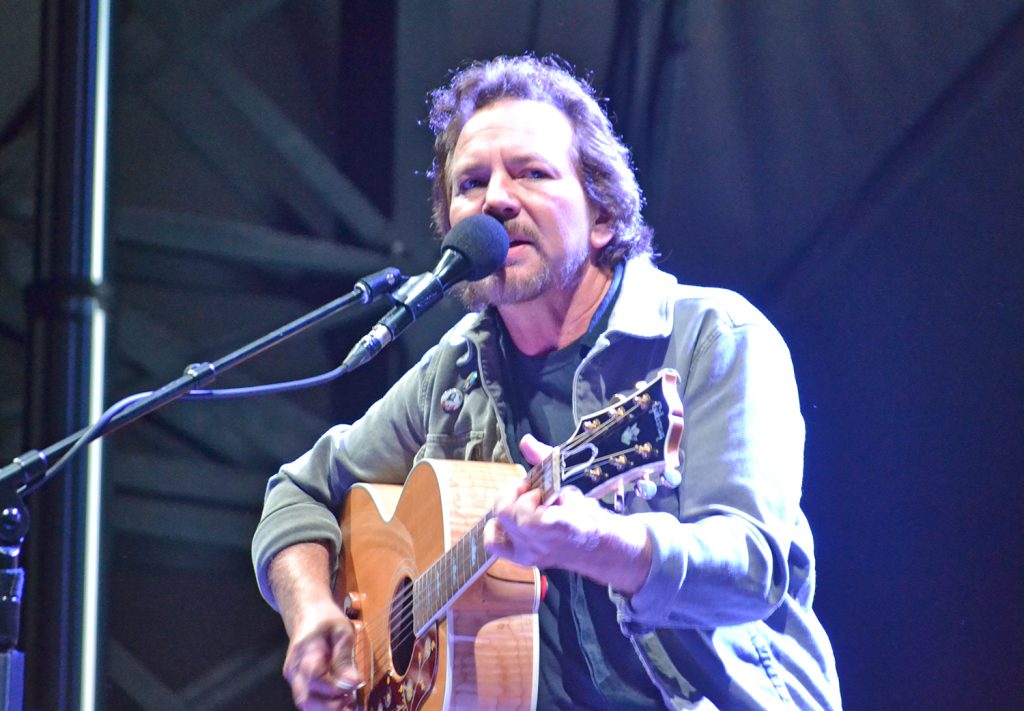 By Simone Goldstein | NB Indy Soundcheck Writer
Orange County has been the home of Ohana Festival for the past seven years. The festival builds a community of sun, surf and music like no other. It's one of my favorite California music festivals: intimate and low-key, with the sounds of the waves crashing on Dana Point's shore in the background, stage lights and palm trees mingling in the sunset, and the best mix of music new and old.
The top acts to see this at this year's Ohana Festival (Sept. 29 – Oct. 1) starts with Eddie Vedder. But it's his festival, so if you aren't going to see Eddie Vedder, why are you there?
The frontman of Pearl Jam is still coming out with new music, still relevant as ever, and his festival makes you feel like you're in his living room. Vedder knows how to create the most intimate of moments with the audience, even in a music festival, and really does make you feel like you are part of the Vedder family.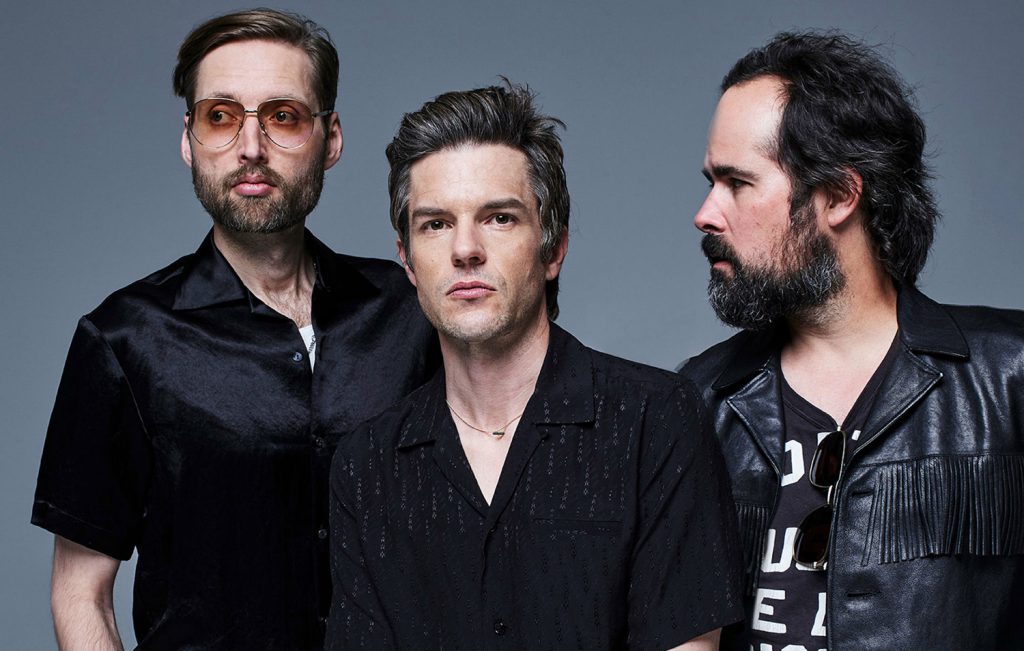 And then there's The Killers. A defining act of indie-pop, their bright, jangly pop tunes helped launch the early 2000s indie-rock movement into front and center. Everybody knows the words to "Mr. Brightside," so imagine singing that with a crowd of festival goers, while the Dana Point sunset colors the sky pink, silhouetted by palm trees. I can't think of a more iconic moment.
Killers frontman Brandon Flowers carries his Las Vegas hometown with him in dazzling outfits, charisma, and the seedy undercurrent of the city that simmers beneath catchy melodies. There's a reason The Killers are a legend of the early and mid-Aughts, and a high-energy band everyone should see once in their lifetime.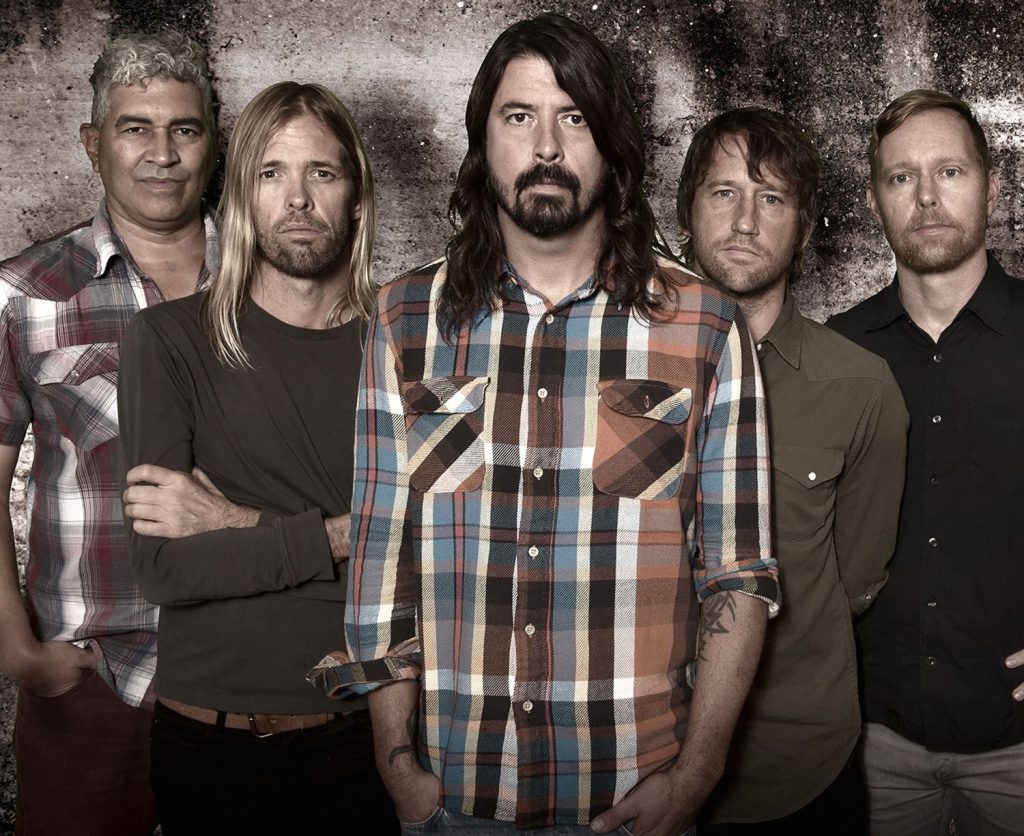 The Foo Fighters are already the cream-of-the-crop Nirvana rock royalty, and so Dave Grohl makes the perfect complement to performing with Vedder. The band returns after the tragic loss of their drummer, Taylor Hawkins, with something to prove: keeping his memory alive, keeping their fans believing in their strength, and keeping their legendary sound thriving despite the death that surrounds Grohl.
Losing a bandmate is always hard, but for Grohl to first lose frontman Kurt Cobain, and then the drummer for his own band is unimaginable. To catch the Foos' raw energy, famous prowess, and inimitable sound at Vedder's festival will be a life-changing event.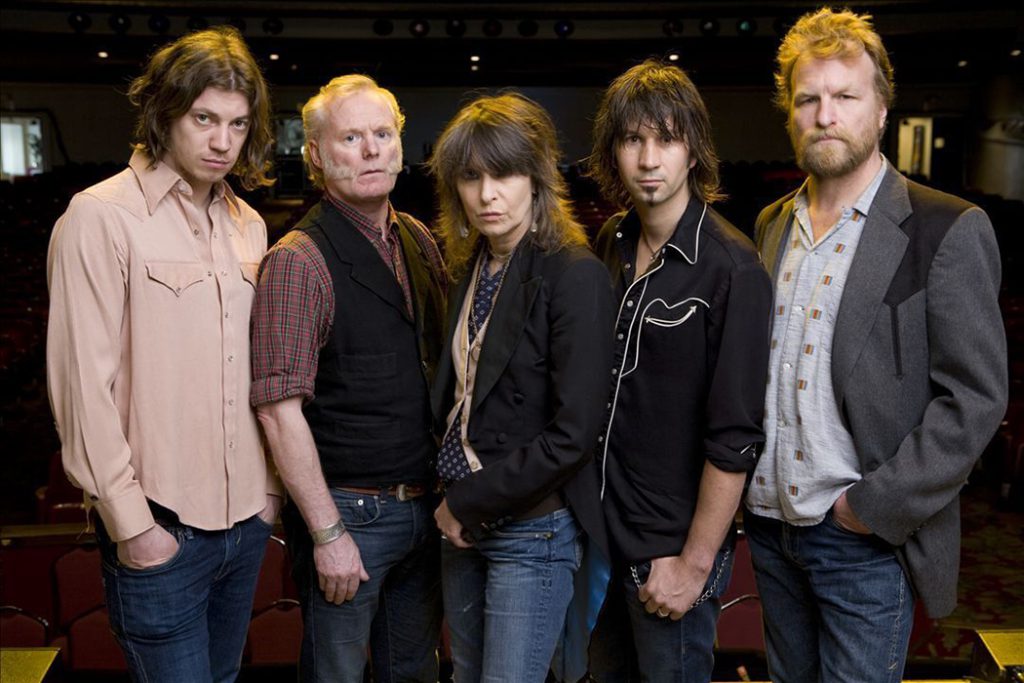 The Pretenders stood at the apex of punk, new-wave, and rock and roll all at once. Chrissie Hynde punched through the glass ceiling for women in rock and roll. By merging hard-rock with new wave, the Pretenders changed rock and roll. Again, Ohana is a festival of icons and these are indeed icons.
Finally, my last recommendation is Father John Misty. The bewitching singer-songwriter has some sort of near mystical way to hypnotize with this sorrowful, near gospel melodies. Romantic in nature, yet full of cynical, dark indie-rock, this suave singer will relax you, transport you, and have you singing his praise long after the festival ends.
With the surf, seaside breeze, and California sunsets, Doheny Beach is the best place for a festival, and none make you feel as invited and welcomed as Ohana. The only advice I have is to have a good time.
For tickets and complete three-day line-up, visit https://www.ohanafest.com