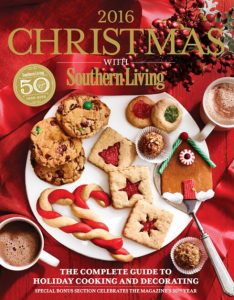 December is here, and with it comes a host of holiday merry-making. In fact, I'm sure if you listen carefully, you can hear the strains of The Nutcracker Suite playing softly in your head, while noticing that even our weather is making a half-hearted attempt to get with the program, by turning just a tiny bit wintry.
Of course, stores have been displaying their holiday wares since Halloween, so we have had plenty of time to get in the spirit, with Christmas radio programming even beginning early this year (just one day after the election).
Personally, I can tell 'tis the season by the number of trips I've made to the post office. This week alone, I have sent advent calendars and Christmas pajamas to the college crew, as well as a holiday wreath to the family that hosted my poor stranded student over Thanksgiving.
And, speaking of that college student, he has done his mama proud by decorating his dorm – albeit on a college budget – and hosting his friends for a Christmas movie night, complete with popcorn and hot cocoa.
While it is simply this opportunity to have close friends and family around us that makes the holidays so special, there comes a time in life (thank goodness,) where we are no longer on that student budget, and decorations from the Dollar Tree don't quite suffice.
If you find yourself looking for inspiration for a slightly more sophisticated holiday theme, it might be a great time to pick up a copy of "Christmas with Southern Living 2016: The Complete Guide to Holiday Cooking and Decorating."
This annual publication has come to be known as a quintessential guide for holiday entertaining, and this year's edition is no exception. Many readers eagerly await its release each fall, finding inspiration in its pages for everything from gift wrap to tablescapes, and cocktails to desserts.
The beauty of "Southern Living" is that despite the implication of the title, it offers the kind of timeless elegance that is appropriate for every holiday home, regardless of where home happens to be, or even which holiday you choose to celebrate.
This year's book, for example, offers suggestions for a "Forest Feast" theme, described as an "autumn meets winter" way to usher in the holiday season. Appropriate for any holiday dinner party, it includes a menu: "Fig-Rosemary Rye Smash, Brussels Sprouts Crostini with Pumpkin Butter and Hazelnuts, Roasted Butternut Squash-Apple Soup with Walnut-Chive Oil, Rustic Wild Mushroom-Herb Dressing, Tuscan Kale with Crispy Garlic and Pancetta, Cranberry-Juniper Chutney, Herb-Citrus Sweet Tea-Brined Turkey with Caramelized Onion and Fennel Gravy, and Bittersweet Chocolate and Chestnut Torte with Chestnut Bourbon Cream," along with ideas for accompany decorations and place cards to help round out the theme.
In addition to providing the recipes and photos you need to pull together a fabulous holiday dinner, the book also provides you organizational tools to help it happen with ease.
Along with shopping lists, and metric conversion charts, "Southern Living" provides a planning calendar for the days leading up to the holiday, as well as a place to track your guests, along with what dishes they plan to bring, and what type of service ware you will need for each dish.
In short, this book is one-stop shopping when it comes to holiday entertaining and organizing, and it will look lovely displayed on your coffee table, to boot.
Of course, feasting in the forest may not be your thing. If all you need is a fireplace, some carols, and the whole family together again under one roof, place cards or not, then consider yourself abundantly blessed – even if those twinkly lights did come from the Dollar Tree.
Edie Crabtree is an avid reader, and the mother of three active boys. She can be reached at [email protected].