Residents will soon see a new police vehicle on the streets of Newport Beach.
City Council recently approved the purchase of a new Newport Beach Police Department mobile command post vehicle.
"The Police Department responds to situations which require this type of mobile/vehicle based coordination and command center," explained Lieutenant Damon Psaros in the staff report. "The purchase of this vehicle will provide a higher level of service to the community while reducing costs and staff time for maintenance of the existing command post vehicle."
The van will be purchased from Farber Specialty Vehicles, Inc., of Reynoldsburg, Ohio, for a total cost of $147,306. It will be expensed to the Police Department Vehicle Internal Service Fund. The 2015-16 budget includes funding for the replacement vehicle.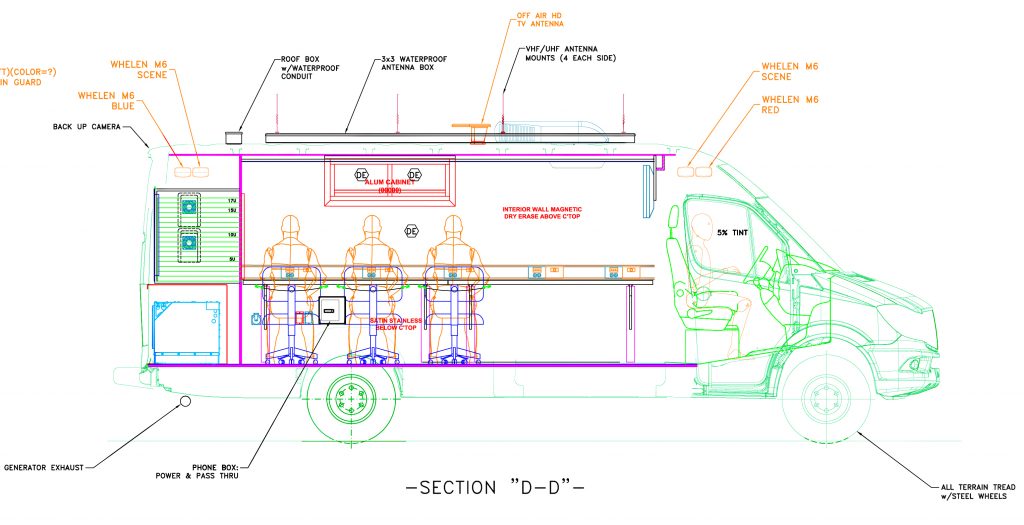 The 2016 Sprinter 3500 van will replace the department's larger existing command post vehicle, which they've used since 1990.
The current vehicle has "greatly surpassed its recommended service life." City guidelines recommend that heavy vehicles be replaced after 10 years.
Replacement of the vehicle was budgeted at $500,000, according to staff. The lower cost is the result of NBPD officials choosing a smaller vehicle with fewer specialty options, but will still get the job done.
"We're coming from a vehicle that was a lot larger and we're downsizing," Psaros said. "It's much more maneuverable and works better for our environment, which is a beach community."
The new vehicle is smaller and less expensive because NBPD narrowed down its choices to the class of command post vehicle that will fit in one standard parking space, but will still allow for multi-mission capability. This is especially important with impacted parking at the police facility and the need for increased mobility, which is essential to operations in a beach community.
"We're trying to be smarter with our purchases ," Psaros said, "We're trying to be more efficient."
The old one was awkward to drive and only certain people were qualified to operate it. Anybody can drive the new vehicle, which drives just like a car and can fit in a regular parking space.
It is also set up so all divisions of the department can use it without hassle. NBPD staff will bring their own computers and simply plug in with their own equipment and hardware. It's multi-functional, Psaros said.
"The new command post vehicle is also more versatile, in that it can be used for a multitude of assignments from DUI checkpoints to detective investigations, along with daily patrol-related occurrences and activities," Psaros wrote in the report.
The vehicle will have a number of special features, including CAT 6 network with printer/fax/scanner, roof mounted TV antenna, siren with an amplifier control center, swing out 26-inch TV behind the driver's seat, 40-inch TV, network, 110V and Video/HDMI connections at each workstation, and a trailer hitch.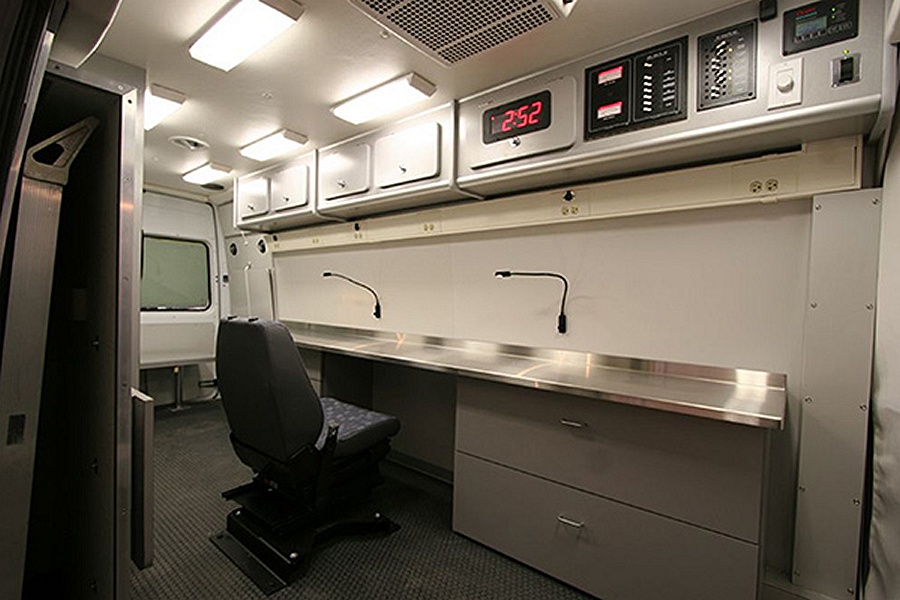 "It's a whole different pathway than what we're used to," Psaros said. "We wanted one that's easy to drive and yet still has the capabilities of the big one."
There were three critical factors during the research process: gross vehicle weight rating, interior dimensions, and on board power source.
The higher GVWR allows the vehicle to fulfill multiple missions for the department, while also allowing for the extra weight of a standalone diesel generator running off the vehicle's primary fuel tank.
After a thorough review of several different command post vehicle designs by multiple manufacturers, NBPD selected the Sprinter van. The Sprinter chassis was the only one that met all three key factors compared against similar vehicles in its class.
"The selected Sprinter vehicle offered the highest GVWR and the largest interior dimensions of all comparable vehicles in its class," Psaros noted.
It should be in Newport Beach about six months from the date of purchase. Things are being finalized right now and Psaros hopes to place the purchase order this week.
The city will deal with the old vehicle, which are typically stripped and auctioned off, Psaros explained. It will be "put out to pasture," he said.
The new command post van is a "vital component" of service delivery for the department, Psaros wrote in the staff report.
"[It] provides an essential tool to carrying out the Police Department's Mission Statement – responding positively to the needs of the community, striving to provide a safe and healthy environment, and managing change and welcoming the challenge of future problems with creative solutions," Psaros explained in the report.