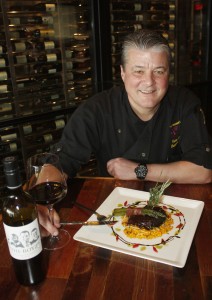 Prepare your palate, grab a fork and dig into the 10th annual Newport Beach Restaurant Week, running Jan. 18-31.
More than 60 restaurants throughout the city are participating in this year's 14-day eating extravaganza, presented by Dine Newport Beach (a division of Newport Beach & Co.) and the Newport Beach Restaurant Association.
As the longest running restaurant week in Orange County, the event offers diners that opportunity to try special prix-fixe lunch and dinner menus at a variety of price points, starting at $10 for lunch and maxing out at $50 for dinner. Restaurants range from small bistros such as Slapfish and Tackle Box to upscale restaurants like The Ritz Prime Seafood, The Winery, and Fig & Olive.
"As the first restaurant week event in Orange County, Newport Beach Restaurant Week continues to successfully showcase the 10 distinct dining neighborhoods of the city," said Newport Beach Restaurant Association President Jim Walker, owner of The Bungalow Restaurant. "The inspiration behind the yearly event is to bring new guests to the area and support the economic growth of our community."
"Last year we commissioned a research study to find out how impactful Restaurant Week is," said Gary Sherwin,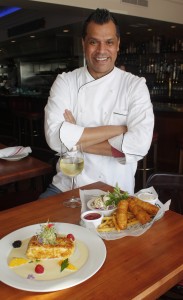 president and CEO of Newport Beach & Co. "We have numbers that tell the significance of our restaurants."
Last year, said Sherwin, 113, 290 people participated in Restaurant Week. Total spending was $4.6 million. Restaurants saw an average of 1,920 customers from Restaurant Week.
This year brings new dining destinations to Restaurant Week.
"The quality of the restaurants participating continues to improve," noted Sherwin. "It's a way to get people in the door and get new customers."
And it's not just Newport Beach residents who are taking advantage of Restaurant Week, said Sherwin.
"About 30 percent are locals, but we have a significant number of people coming from Costa Mesa, Irvine, and other Orange County cities, and people are even coming down from L.A."
At a Restaurant Week media kickoff event at Balboa Bay Resort on Jan. 14, Mayor Diane Dixon read a proclamation that recognized the Newport Beach Restaurant Association for producing Newport Beach Restaurant Week.
"This year, the now annual event celebrates "10 Years of Good Taste" and again showcases our coastal city as a premier dining destination," she said. "Restaurant Week introduces new customers to the City's culinary community, encourages Newport Beach residents to dine locally, and thereby enhances the economic vitality of Newport Beach. And, it's great fun!
I encourage residents to discover the many exceptional restaurants in our City during Restaurant Week."
For more information on Newport Beach Restaurant Week, visit DineNB.com.