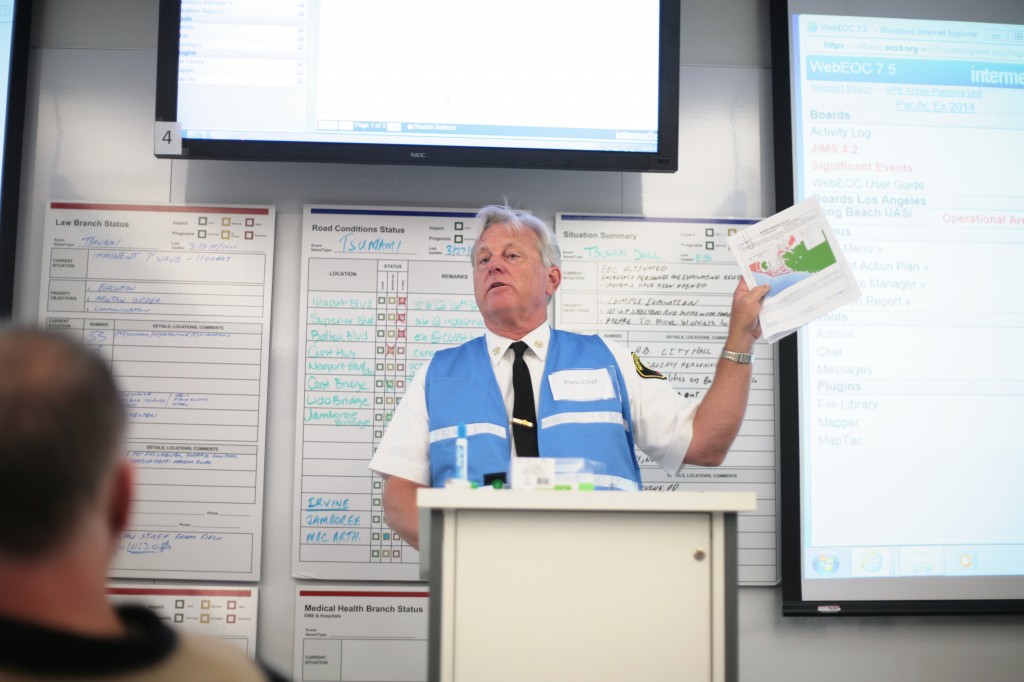 As part of National Tsunami Preparedness Week, the city held two events to prepare both residents and city staff for a disaster.
A group of about 30 residents gathered in the Evelyn Hart Event Center at the Oasis Senior Center in Corona del Mar Wednesday evening to learn more about local earthquake and tsunami threats and how residents can prepare for this natural disaster.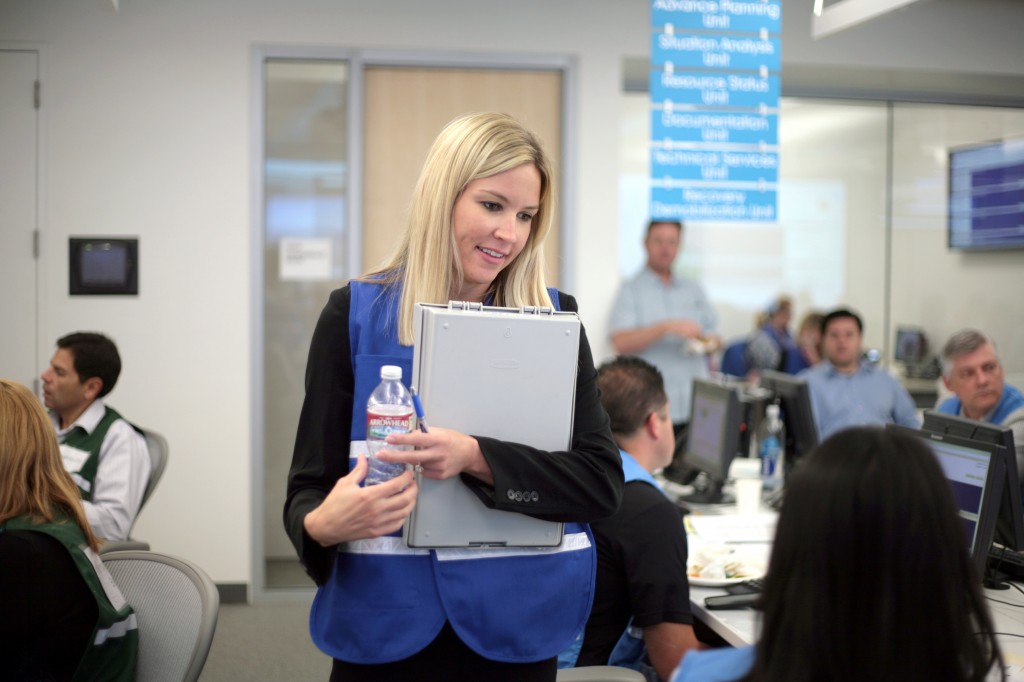 The workshop was lead by the city's Community Preparedness Coordinator, Matt Brisbois, and Emergency Services Coordinator, Katie Eing.
Both were also part of the city's tsunami drill Thursday at the new Emergency Operations Center at the Civic Center. Also involved in the drill were officials from the county, Newport-Mesa Unified School District, Orange County Transportation Authority and other OC cities.
"We want to take a coordinated approach to this type of event," Eing said.
Thursday was the 50th anniversary of the 1964 Alaskan Earthquake. The 9.2 quake generated a tsunami, with the tallest wave reported at 229 feet, and killed 119 people. The event created six-foot waves in Orange County, Brisbois said.
To mark the anniversary, the city's drill simulated the same kind of event.
City staff responded and went through all the appropriate actions as if it were real.
The drill was to make sure city employees are trained and ready to respond to a disaster, Eing said.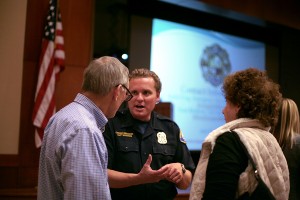 According to disaster records dating back to the early 1900s, tsunami waves have come ashore here, Eing said at the workshop on Wednesday.
"So we've had everything in Newport Beach," including hurricanes, tornadoes and landslides, she said. "You name it, we've had it, we just haven't had it lately."
It's important residents and city employees are prepared for a tsunami or other disaster, she said.
At the first sign of shaking, Brisbois recommends turning on an AM/FM radio. An emergency broadcast will have the latest info and let locals know how close the quake was, allowing them to determine how much time they have to evacuate.
If the tsunami is pacific-wide and a warning was issued, residents should head to about 150 feet above sea level or one mile inland, Brisbois said. If it is a local tsunami and the quake occurred just offshore, residents need to head upstairs or to the nearest high ground immediately.
There is little to no time to warn residents if it is a local tsunami, Brisbois said.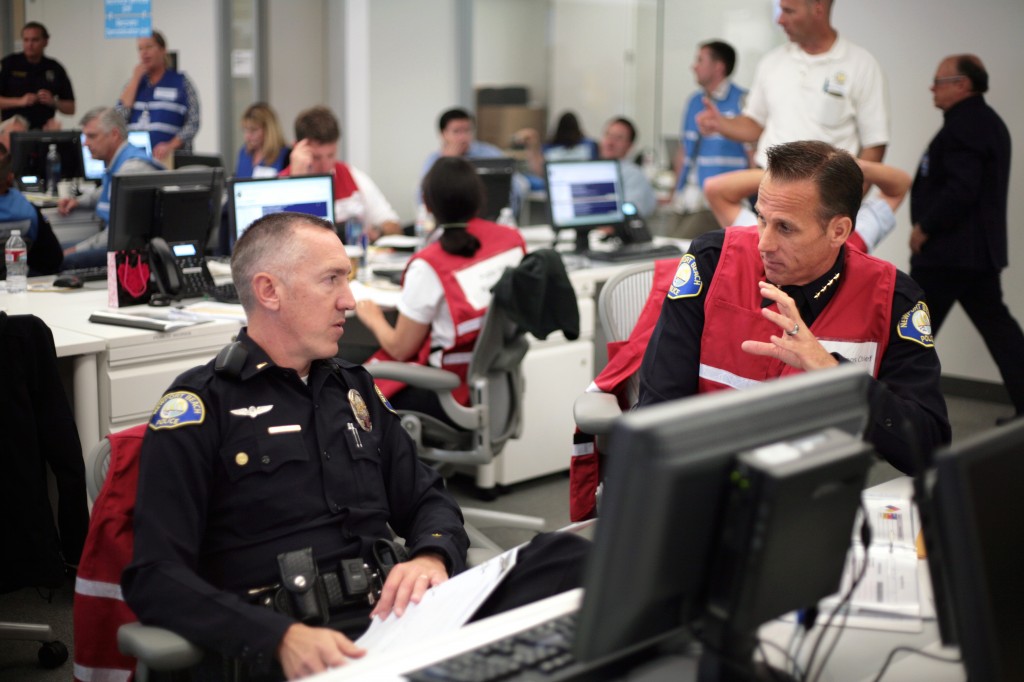 A pacific-wide event may allow enough time for officials to send out an alert and  for residents to evacuate.
The city's Tsunami Action Plan that consists of six phases: Evacuate oceanside of PCH; inland of PCH evacuations; emergency personnel out of impact area 30 minutes before wave arrival time; tsunami strikes; lifesaving response; and clean up and recovery.
"We will always err on the side of caution," Eing said.
A tsunami is  like dropping a huge rock into the world's largest bathtub bucket, Brisbois explained. A large chuck of land falling into the ocean, an underwater landslide, meteorites or volcanic eruptions can all cause tsunamis, Brisbois explained, earthquakes are just the most common cause.
"It's a misnomer that just an earthquake can generate a tsunami," he said.
Another misconception: It's not just one big wave. A tsunami displaces billions and billions of gallons of water in concentric waves, he explained. And the first wave may not even be the biggest, he added.
Waves can be traveling at speeds of up to 500 miles per hour and it's not stopping until it hits a land mass that will ultimately slow it down, he said.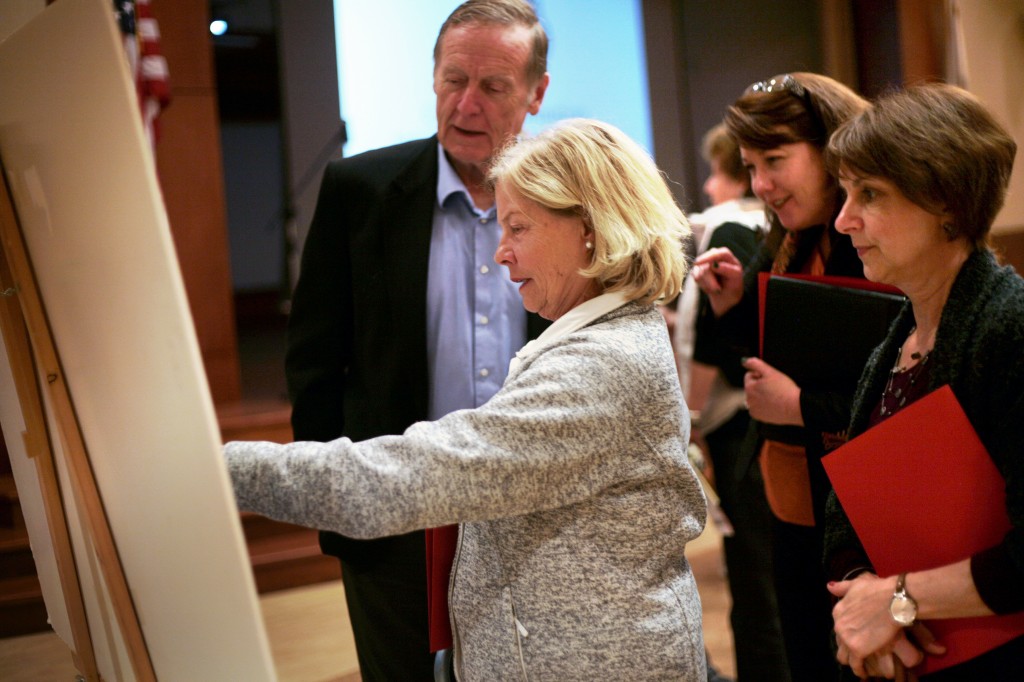 "For us, it's no secret where everything is going to go," Brisbois said. "It's going to funnel through our harbor…our streets…through the back bay."
"We're going to have 10,000 duffy's, sailboats, whatever else is in that harbor, is going to get strung directly in the back bay," he said.
The "nightmare scenario" for Newport Beach would be a tsunami in the summer and large enough that it would wash everything from the harbor into the back bay.
While an earthquakes will affect the entire city, a tsunami will concern residents in the "liquefaction" zones, Brisbois explained, the natural peninsula and seven man-made islands.
The reality is, those areas have  a sandy soil base, compared to elsewhere in the city, like Corona del Mar, that has bedrock, he explained.
"Liquefaction is the biggest threat to our city," he said. "It is the thing that we're most concerned about."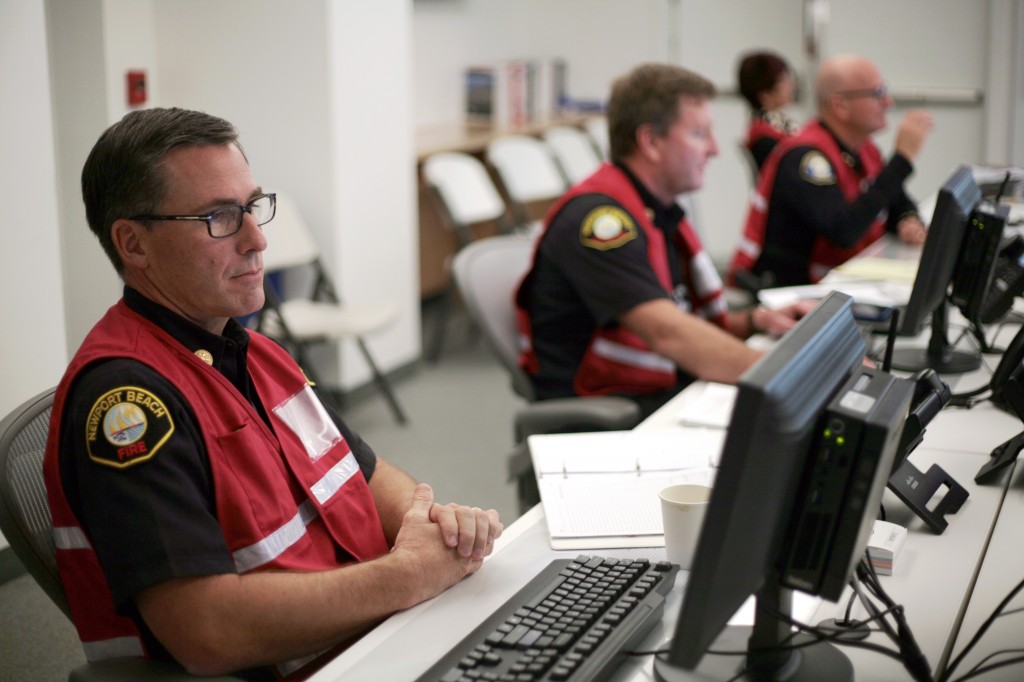 Eing urged residents to create a disaster supply kit, develop a family plan, sign up for Alert OC and take Community Emergency Response Team classes.
The workshop was a great overview, said Newport Beach resident, Linda Marczak.
"I've been wanting to get a little bit more information and get more involved," said Marczak, who plans on participating in CERT classes in the fall.
She encourages other residents to attend disaster preparedness workshops and to join CERT.
"We need to build community awareness," she said. "Knowledge is power."
Emergency responders can't do it all, and CERT trains residents to prepare themselves, their families and their communities.
"You're going to need people who, in times of disaster, have their wits about them, have a cool head and react well under pressure… People who will take action and can be part of a team," Marczak said. "The more people we have like that, the better off we'll be (as a community)."