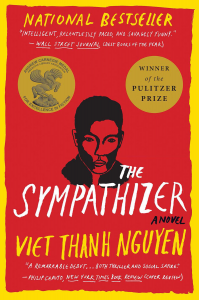 The Newport Beach Public Library has a long history of both recognizing, and sharing excellence through their myriad community lecture series.
This month, the tradition lives on, as the library continues its nod to the Pulitzer Prize, with the upcoming Library Live appearance of the 2016 winner of the Pulitzer for fiction, Viet Thanh Nguyen.
Nguyen's debut novel, "The Sympathizer," created quite a stir in last year's literary world. Winning not only the coveted Pulitzer, the book also earned Nguyen the Carnegie Medal for Excellence in Fiction, the Edgar Award for Best First Novel, the Dayton Literary Peace Prize, and the Asian/Pacific American Award for Literature, among other accolades.
Now, Nguyen will appear at the library to discuss "The Sympathizer," his upcoming collection of short stories, "The Refugees," and his own experience as a refugee and immigrant to the United States.
Nguyen, whose family fled Vietnam after the fall of Saigon in 1975, knows first-hand the struggles of someone who never quite belongs.
Only four years old when he arrived in America, he has frequently discussed his necessity to wear two faces while growing up. One face, that of the Vietnamese son, was worn at home, where he lived with his strict, traditional, and very Catholic parents. The other face was that of a "normal California teenager," and it was worn everywhere else, as he tried to fit in with his peers – most of whom were privileged and white, and had little in common with Nguyen's own circumstances.
In an interview with Newsweek, Nguyen discussed this need to always decide what face to present, based on one's surrounding, saying, "It's universal. Most of us have that sense of duality…that sense of pretending to be somebody, or of being an imposter."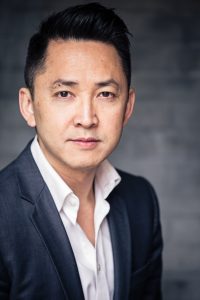 He asserts that this chameleon-like behavior, used to some extent by all of us as we navigate the different aspects of our lives, is heightened ten-fold for immigrants who want to embrace their new home while still maintaining their own cultural identity.
A Professor of English and American Studies and Ethnicity at USC, Nguyen was encouraged to pen a book, and knew he wanted to examine this notion of wearing multiple masks. The war in Vietnam presented a perfect backdrop, yet he didn't want to write an autobiography.
Thus, "The Sympathizer" was born. A spy tale, the book follows a double agent, working on both sides of the conflict. Having been born of a French father, and a Vietnamese mother, the protagonist started life already having a foot in two worlds. Northern born, he was educated in America, putting him at further cross-purposes, as the U.S. allied with South Vietnam.
Working for the communist regime, he became a trusted Captain for the South Vietnamese, and after the fall of Saigon, escaped to America, all the while, reporting back to his communist comrades. In the book's opening line, he says, "I am a spy, a sleeper, a spook, a man of two faces," and it is these two faces that allow him to become the titular "Sympathizer," seeing value in the aims of both camps.
In the telling, Nguyen succeeds in not only showing multiple faces, but in portraying multiple stories – a riveting spy tale, the saga of a war that divided a country, and the experience of an immigrant, caught with one foot each in two separate worlds.
Any of the three would make Nguyen a fascinating speaker, but put them all together, and his talk is sure to be unforgettable.
Nguyen will appear at the Central Library on Thursday, Jan. 26, at 7 p.m. The event will include the presentation, as well as book sales and signing, and light refreshments. Tickets are $30 each, or $25 for foundation members. Teachers and students can purchase discounted tickets for $20 each. For more information, please visit nbplfoundation.org, or call 949-548-2411.
Edie Crabtree is an avid reader and the mother of three active boys. She can be reached at [email protected].