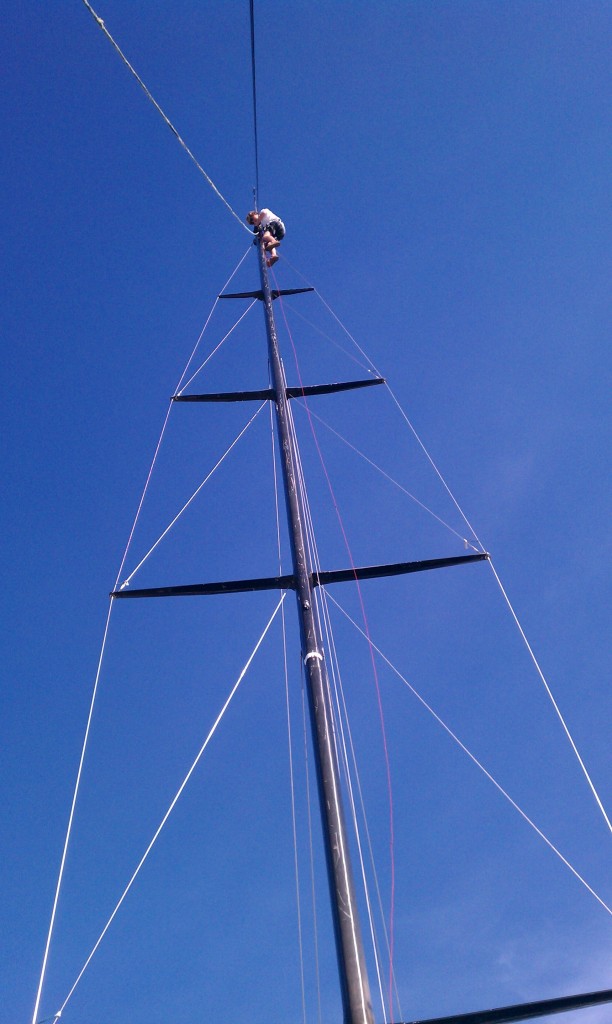 I was asked to sail with Chris Welsh on Ragtime in last Sunday's Two Gates Race, a fun 13-mile race/tour through Long Beach and LA Harbors.  While somewhat shorthanded (only six crew were on board), we had a fun sail and finished a respectable 10th among a 30-plus-boat fleet that came out.
The Two Gates event has traditionally been LBYC's annual event that kicks-off the New Year; for the first time this event was run "pursuit style" with smaller and slower classes starting first, while the largest, fastest boats started later in accordance with their handicap.
This format has been used for several years with San Diego's popular "Hot Rum" races during the late fall, and this format seems to be gaining popularity in other venues.  Part of the fun with this format is with the reverse start sequence, all racers (at least theoretically) approach the finish line at close to the same time.
Final Results
1. Ray Godwin, LBYC, Farr 40, Temptress
2. Peter Tong, LBYC, Santa Cruz 70, OEX
3. Robert Lane, LBYC, Andrews 63, Medicine Man
4. John Sangmeister/Jay Steinbeck, LBYC/CYC, ProSail 40 cat, Gladstone's Long Beach
5. Jeff Shew/Bill Durant, LBYC, Farr 40, Viva La Vida
6. Gordon Leon, CBYC, Farr 40, Foil