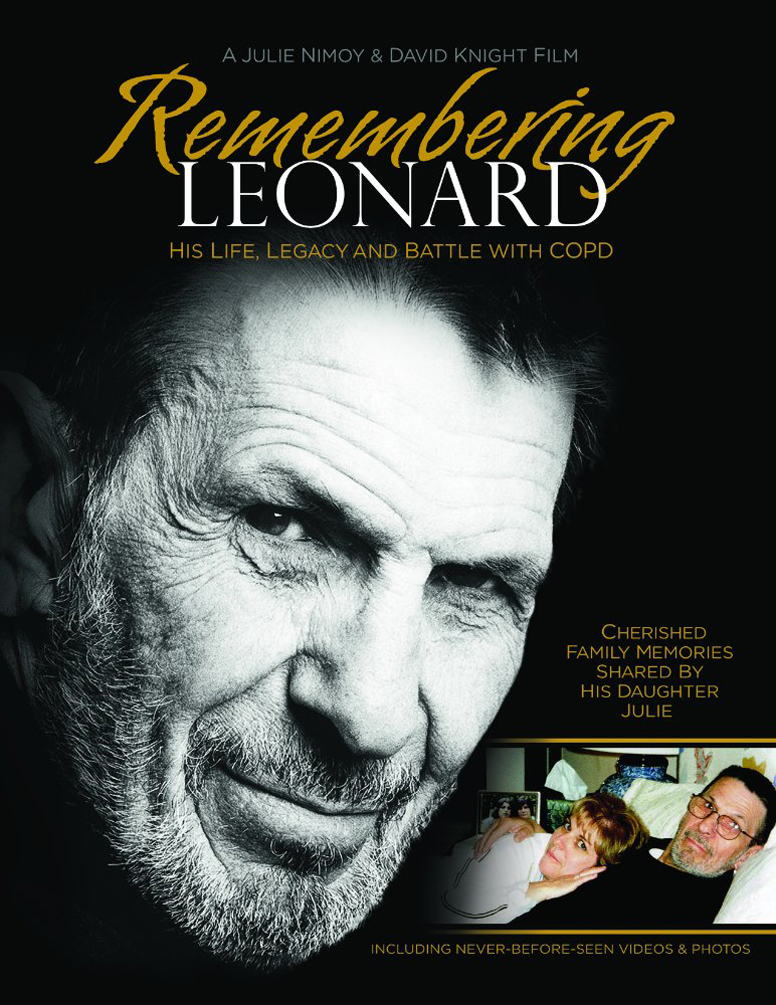 Many of us want to leave a legacy behind. Something that we will be remembered for.
Leonard Nimoy had no such problem since he is forever and indelibly engraved in our collective social conscience as the iconic Mr. Spock on the Star Trek series. For 40 years Nimoy shared his pointy-eared logic on television and films, but he also had another legacy: he was a smoker.
Though he quit smoking in 1985, the damage was permanent and eventually took its' toll. He was diagnosed in 2013 and passed away on February 27, 2015 at age 83.
To honor his memory and to leave his hard-learned lesson behind, Nimoy's daughter, Julie Nimoy and husband David Knight, created the movie "Remembering Leonard Nimoy."
"We didn't create this to be a box office sensation," Nimoy's son-in law, David Knight shared. "It was created to increase social awareness, which Dad tried to do up until his death."
"It's a total labor of love for us," Knight confessed, "and therapeutic as well."
Nimoy's illness is an example of how lack of knowledge can be as deadly as the disease itself. Had it been caught early he could have had a longer and better quality of life. That is one of the core messages of this film, along with his advice to never start smoking in the first place.
The movie will premiere on April 23 at the Lido theater at 2 p.m. After the film the Nimoy family will be available for questions and comments.
If you happen to miss this in the theater, the film will be released in May on PBS.
Visit NewportBeachFilmFest.com for details.