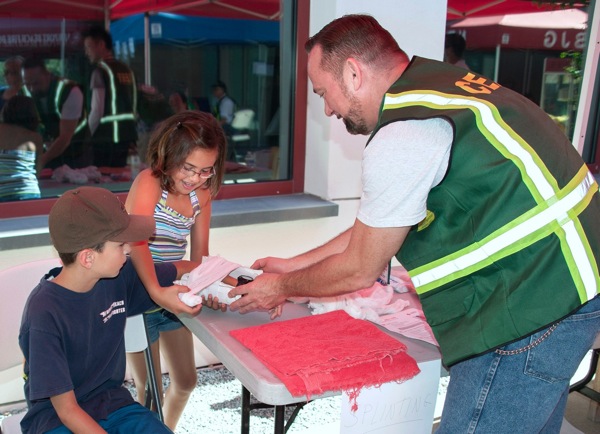 More than 700 residents learned vital information about what to do in an emergency recently during the city's 4th Annual Disaster Preparedness Expo.
The Newport Beach Fire Department held the free event at the Newport Beach Central Library, in conjunction with September as National Preparedness Month.
"It was a good turnout," said Matt Brisbois, community preparedness coordinator for the fire department. "Residents were able to learn all about the potential unexpected disasters that might impact Newport Beach, what they can do to prepare for them and how the city is planning on handling these unforeseen events."
Participants learned how to build a disaster supply kit, how to prepare their families and what they can do to help prepare their neighborhoods in case of a disaster.
The expo was staffed by about 50 Community Emergency Response Team volunteers, Brisbois said.
"We're grateful for all the CERT volunteers," he said. Lifeguards also helped out at booths at the expo.
There were several interactive booths, including radio communications, CPR and first aid. Expo attendees learned about disaster preparedness and were able to purchase the necessary supplies, including disaster supply kits, from a variety of vendors.
"It was one-stop shopping for residents," Brisbois said.
This year, there were a few new vendors, including Southern California Edison. Also new was the sidewalk CPR learning station, Brisbois added.
"Residents were trained in the basics of CPR in a short amount of time," he said.
Overall, it was a very successful expo, Brisbois said.
"We are looking forward to putting it on again next year," he said.