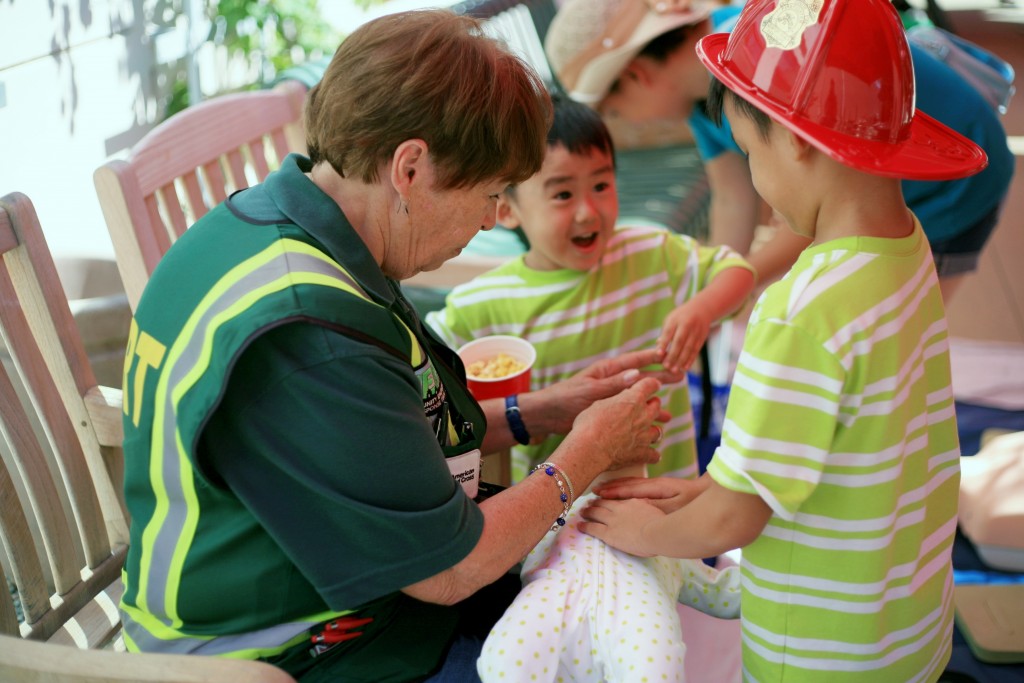 Authorities often warn that disaster may strike at any time and it's important to be prepared. Some Newport Beach residents heeded that message this weekend and took steps to get ready in case of an emergency.
The 7th Annual Disaster Preparedness Expo was held Saturday at the Newport Beach central library. It's held every September in conjunction with National Preparedness Month.
The expo is hosted by the Newport Beach Fire Department and organized by the NB Community Emergency Response Team. Nearly 50 CERT volunteers helped make the day possible.
The expo went great, said CERT program leader and NBFD Life Safety Specialist Matt Brisbois. More than 500 people attended throughout the day.
"We got a really great crowd of people coming through," he said.
Every year, new people attend the event, which is encouraging to see, he added.
The expo provided an opportunity for residents to come and have their disaster preparedness questions answered. People asked Brisbois and other NBFD officials about the recent tsunami warnings prompted by the 8.3 earthquake in Chile last week, the upcoming El Nino winter season, the city's evacuation plan, and more.
It was also a chance for residents to receive all materials they need all at one time.
"We try to make it as easy as possibly for residents," Brisbois said.
Attendees hopefully left the expo a little more prepared than when they came, added Newport Beach Emergency Services Coordinator Katie Eing. The goal is to have prepared residents to complement a prepared city, she continued.
"Having the expo is important because it's the connection between the community and our city's emergency management program," Eing noted. "We are working hard on the city side by training staff, putting on drills and exercises, but to have the community involved (is helpful)."
The event included booths from SoCal Gas, Red Cross, NB CERT, radio and emergency gear booths, and more. There were also hands-on demonstrations, including using a fire extinguisher to put out a fire that was digitally created on a connected video screen.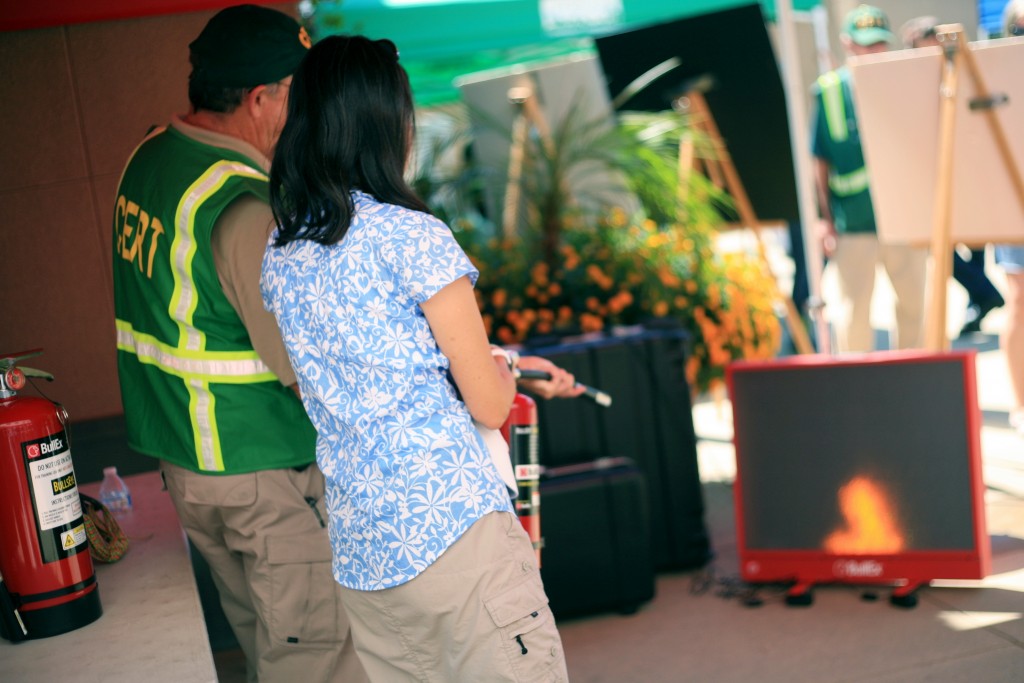 The demonstration equipment helps users learn technique and get comfortable holding the extinguisher, explained Laguna Beach CERT member Sonny Myers, who was on hand at the expo to operate the extinguisher equipment, on loan from Laguna Beach CERT for the special event.
Newport Beach residents Victer and Debbie Chan both tried to douse the digital flames. The hands-on demonstration was very helpful, the couple agreed. They have a fire extinguisher at home, but have never used it.
"You don't get any practice (at home)," Debbie Chan explained.
By joining CERT, residents will be able to practice on a real fire as part of their training, Myers said.
The CERT program teaches residents how to take care of themselves, their families and help their neighborhood in the event of an emergency, Brisbois explained.
It really comes down to educating the residents.
"The more educated our residents are the easier we, as a city, will be able to respond to any incident here in Newport Beach," Brisbois said. "We're creating a culture of preparedness."
Newport is one of only four cities in Orange County to host its own disaster preparedness expo.
"It's a great resource for Newport Beach residents," Eing said.
There are three fall 2015 CERT programs scheduled to begin the first week of October: A Tuesday-Thursday evening class that begins October 1; a Thursday day class that begins October 8; and an all-day Saturday class that starts October 10.
For more information, call (949) 644-3112 or email [email protected] or visit nbcert.org or newportbeachca.gov.