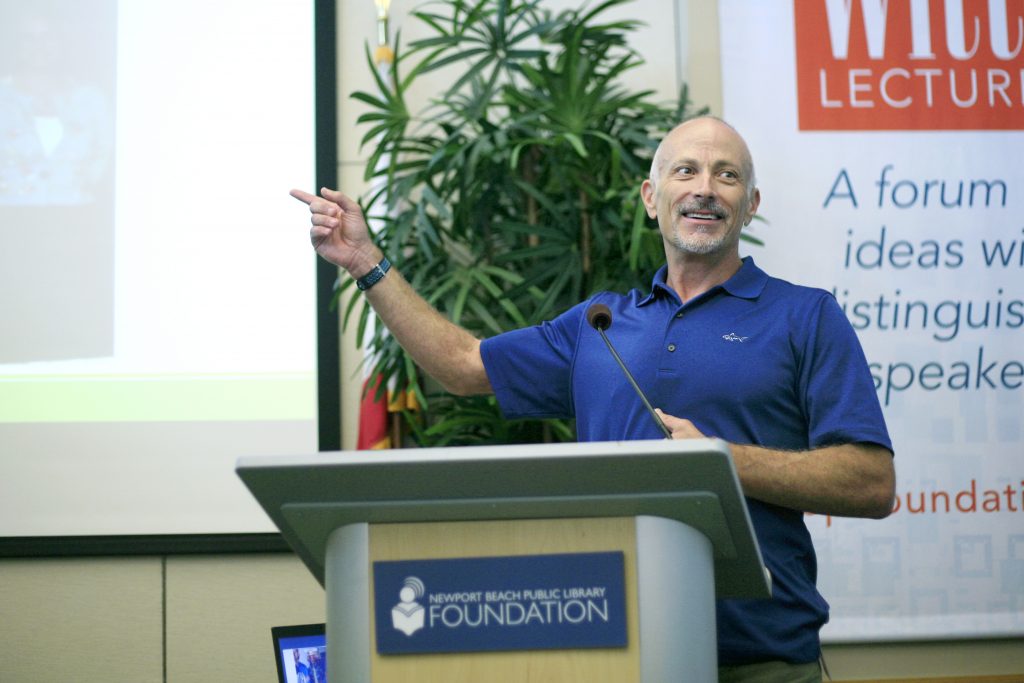 After a mostly lighthearted, but at times emotional, speech from soon-retiring Newport Beach City Manager Dave Kiff reflecting on his time with the city, the crowd reacted exactly like the audience nine years ago, when he was promoted to his current position: A standing ovation.
He shared his reflections during the NB Chamber of Commerce's Wake Up! Newport meeting on Thursday morning. Kiff described his speech as a combination of sincere, snarky, and silly comments.
During his presentation, Kiff choked up a bit, shared some both happy and sad memories, and gave out "awards" for his favorite – and least favorite – projects, topics, programs, and more.
The number one thing he'll miss most is just being city manager in Newport Beach, a title he's held since 2009.
"It's been the honor of my lifetime," said Kiff, holding back tears.
He has worked for the city for two decades. Kiff announced his plans for retirement in March, amid rumors that several Council members pressured him into leaving before his contract is up in April 2019.
Supporters have commended him for his knowledge, dedication, integrity, and work ethic.
Former Mayor Rush Hill said the unique quality of life for people who live, work, and play in Newport Beach is possible because of the people who make policies and the people who implement those policies. 
"If you don't have good implementers it doesn't matter what policy you make," Hill said, calling Kiff the "chief implementer."
Kiff will be "almost impossible" to replace, Hill added.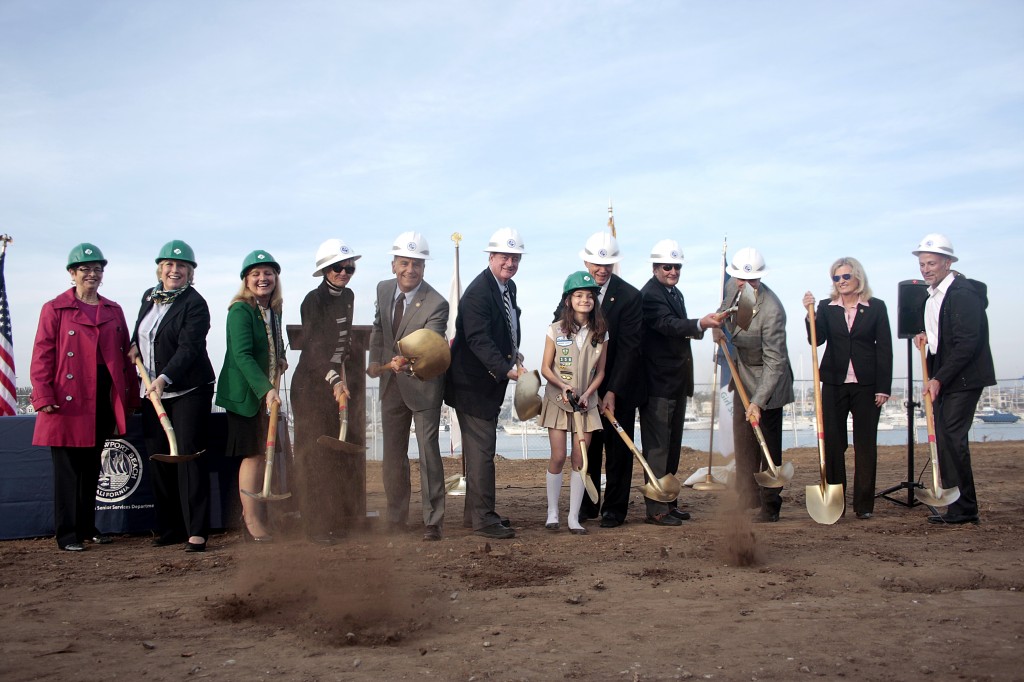 A few "awards" Kiff doled out: Best city amenities are Marina Park and the Civic Center Green; Oasis is his choice for world's best senior center; and the best community program is the Junior Lifeguard program.
His favorite project over the years is opening up the trail in Buck Gully.
"It's a really simple one, but it opened up a place that's so special for people in Newport," Kiff said. "I hope everybody who has a chance can get out there and enjoy that, you just feel like you're in a different world."
Some of the things he is not going to miss: Political signs, and trying to enforce the accompanying city codes; people jumping from Lido Bridge; and trying alleviate to busy boardwalk issues.
Also, fire pits.
"There is no good solution," he said. 
But the number one thing he won't miss: City Council meetings. Although he will miss his interactions with many Council members over the years. He complimented all 84 of his soon-to-be "former bosses."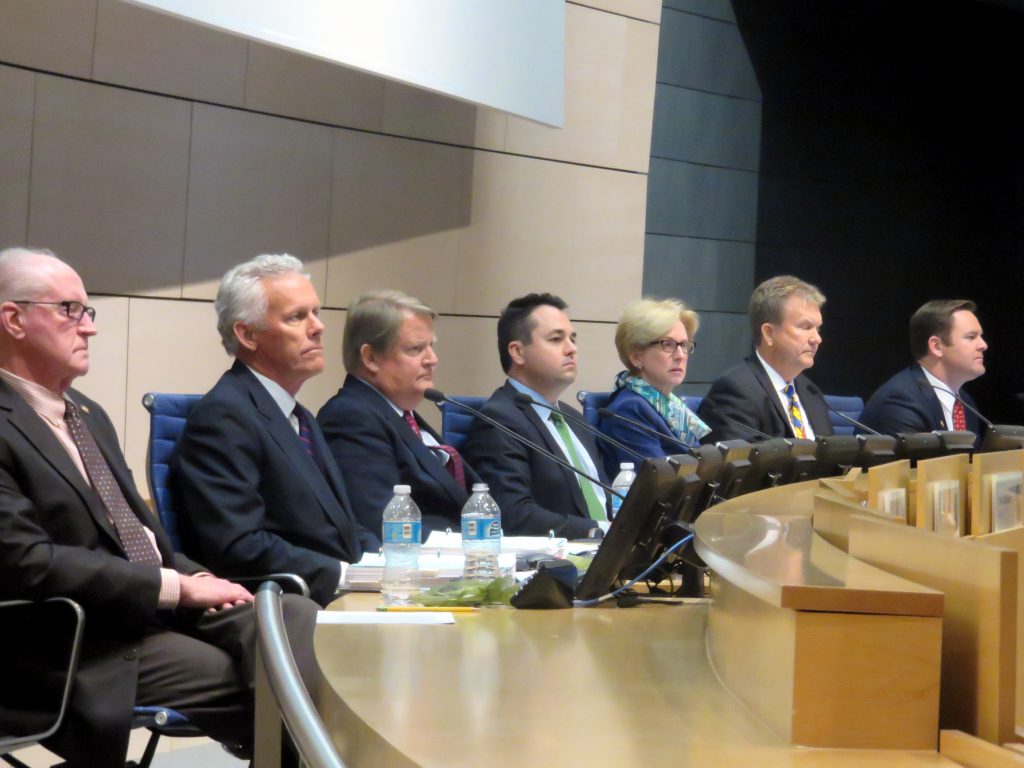 "They have been a pleasure to work with," Kiff said.
Although he doesn't always agree, it's been interesting and enjoyable to hear their ideas and visions for the community, he noted.
Winner in the aviation category of things he won't miss: NextGen, a new flight path program from Federal Aviation Administration that includes the nearby John Wayne Airport.
Kiff has often been praised for his knowledge and work related to the airport.
Newport Beach has a "love-hate" relationship with JWA, Hill said in his opening remarks, and Kiff has been instrumental in helping keep it under control.
Overall Kiff said he will miss working on issues related to the airport (just not  NextGen specifically).
"I really love this issue, it's just a fascinating thing to work on," Kiff said.
It's truly been a group effort, Kiff noted, the only way to succeed in dealing with airport issues is if everyone in the community works together.
"That's especially true right now working in NextGen," Kiff said.
It doesn't work if people are bifurcated neighborhood by neighborhood, he added.
There are a number of issues that have divided the community recently.
"The civility is really suffering," locally and nationwide, Kiff said.
Think before sending an email, be empathetic, and work together, he emphasized.
He also had some advice for current and future City Council candidates: Be realistic about what can be done, given the state laws.
"The bottom line is we're in a pretty blue state and those regulations govern us," Kiff said.
Kiff also had a few points he wanted people to remember, including that Sunset Ridge Park needs a parking lot and to continuing to budget conservatively.
It's also important to stay ahead of the curve in terms of paying down the unfunded pension.
"It's important to be concerned about pensions but only the city manager needs to lose sleep over that," Kiff commented. "The city has a good plan in place to pay down our pension debt faster than almost any other city."
On that issue, often mentioned as the number one concern for city leaders, Newport is unlike any other city, he said.
"We're just a different animal," Kiff said.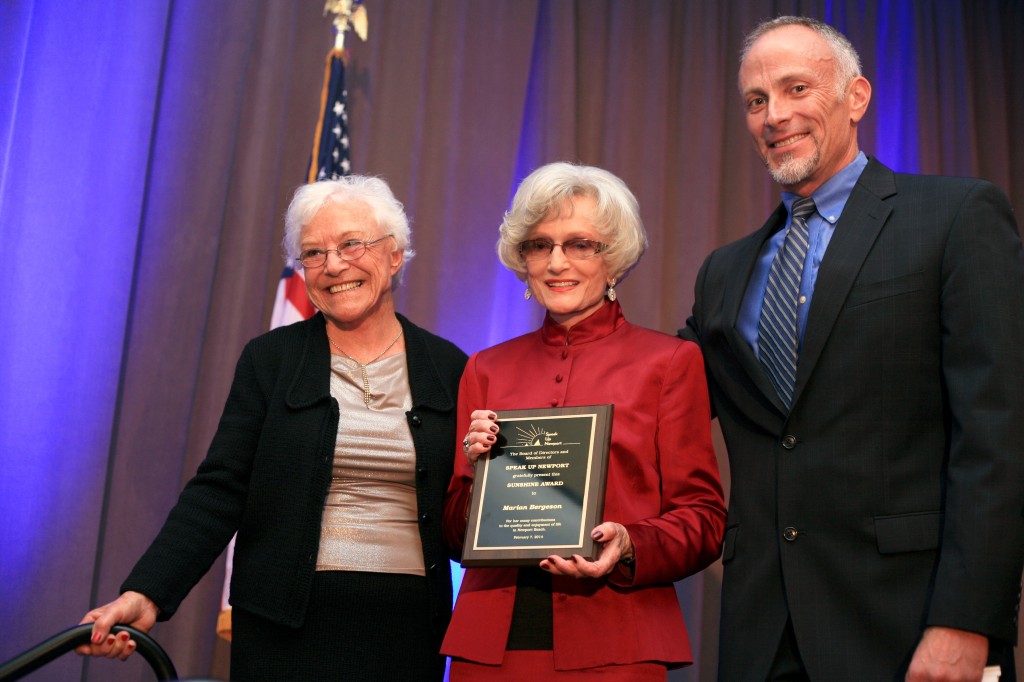 He choked a few times during his speech, particularly while talking about the tragic deaths that happened in Newport Beach of a few people he'll never forget: Haeyoon Miller, who died in 2011 after a eucalyptus tree fell and crushed her car; Brock McCann, the 8-year-old boy who was struck and killed by a trash truck in 2016; and Ben Carlson, the city lifeguard who died in the line of duty while rescuing a distressed swimmer in 2014.
Kiff also said how much he misses local leader and former state politician, Marian Bergeson, who died in 2016. She was one of his favorite people, he commented.
He closed with a Calvin and Hobbes comic about a fresh layer of snow that is like a clean start, "full of possibilities" for what's next. He plans to head back near family in Northern California.
"I'm going off exploring," Kiff said, quoting the comic.