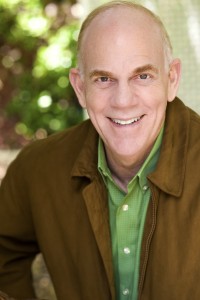 Last year, Pacific Symphony celebrated Carl St.Clair's 25th anniversary as music director of the orchestra.
This year, the symphony celebrates another milestone: Richard Kaufman's 25th anniversary as principal pops conductor.
The celebration begins this weekend when Kaufman conducts the symphony with guest artist Michael Feinstein, who will sing a tribute to Frank Sinatra as a salute to the late crooner's 100th birthday this year.
For more than two decades, Kaufman has brought countless artists to perform with Pacific Symphony, and has created many themed concerts featuring everything from movie music to the Great American Songbook.
"I have been incredibly blessed to have had the opportunity to work with the musicians and staff of Pacific Symphony," comments Kaufman. "If someone had told me 24 years ago that I would have the chance to conduct an orchestra for the next 10 years, I would have felt like I'd won the conductor's lottery. To think that it's been almost 25 years is, in a word, unbelievable!
"It's been a great pleasure to work with Richard and observe his tremendous contributions to the Symphony's work,"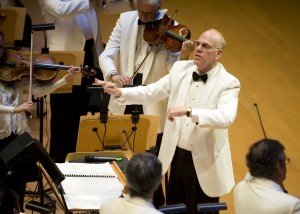 said St.Clair. "He is a great entertainer, champion of great film composition, and has accompanied artists as renowned as John Denver and Andy Williams. I know this will be a special celebratory year that everyone will want to experience."
Kaufman landed his gig with Pacific Symphony after he was in town to conduct a pops concert with Andy Williams (he was Williams' primary conductor). He told Pacific Symphony he'd love to conduct a pops program for them, and the symphony invited him to conduct the first half of a pops concert. That eventually led to Kaufman being named the symphony's pops conductor.
"I look at the first half as a mini-concert featuring the Pacific Symphony, and the second half is when the guest artist joins the symphony," explained Kaufman. "We're not just the backup band. It's really an honor to sing with a symphony, and certainly at the level of Pacific Symphony. We have done a lot of first time symphony presentations for artists: Righteous Brothers, David Cassidy, and recently Herb Alpert, which was exciting for me—I've always been a fan of his."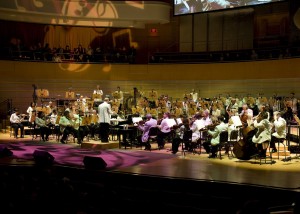 Fortunately, said Kaufman, he conducts a terrific and versatile orchestra.
"It takes a great orchestra, one that's versatile, who can play this style of music," said Kaufman. "Fortunately, the musicians have a history of making a lot of great artists happy."
Kaufman also has a history of making audiences happy. During a pops concert, he usually will offer brief anecdotes to the audience about each musical selection, which helps put the piece into proper perspective
"I love talking to the audience," admits Kaufman. "There are so many stories associated with music, and the people who created that music, and often hearing those stories gives the listener insights into the vision that the composer had, and what may have bene going on in the world or in the composer's life."
In addition to the members of the Pacific Symphony,  Kaufman said he is grateful for the entire symphony staff, the symphony board, and of course his wife Gayle, whom he said has given him great advice over the years.
And speaking of Kaufman's family, his talented daughter, Whitney, will be performing with her father on the first half of the symphony concerts this weekend.
One last thing Kaufman is grateful for—Segerstrom Hall audiences.
"I travel a lot conducting various orchestras, and can tell you that Pacific Symphony audiences are indeed special and wonderful."
For more information or to purchase tickets for this weekend's concerts, call (714) 755-5799 or visit PacificSymphony.org.