By Haylee Barber | NB Indy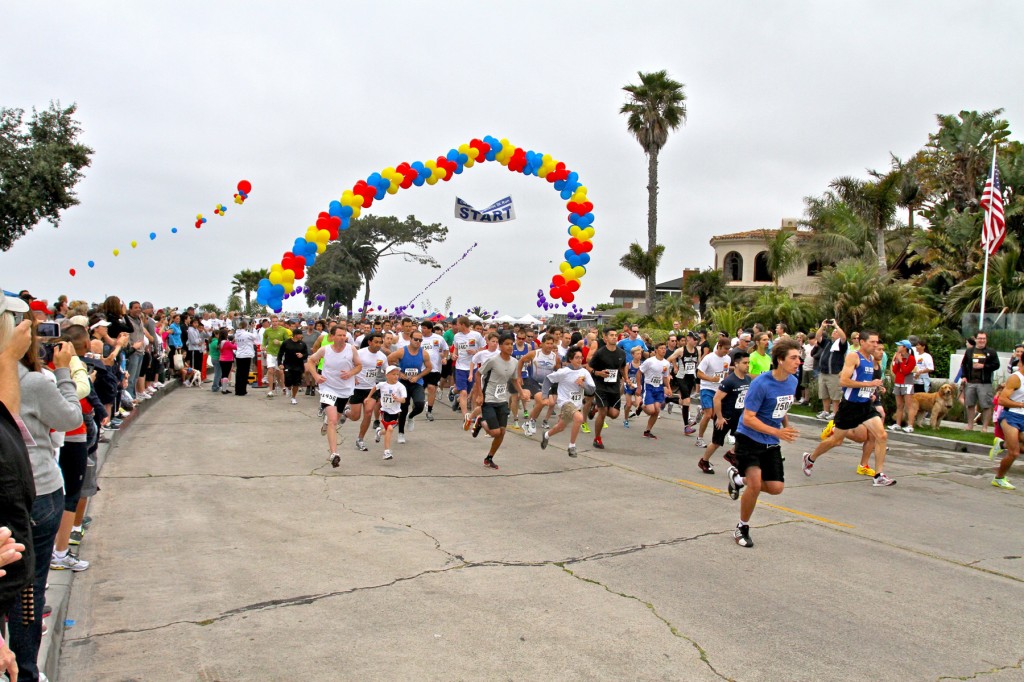 Runners will fill the streets of Corona Del Mar this Saturday, June 7, for the city's annual 5K Race.
A crowd of over 3,000 runners, volunteers, and supporters are anticipated for the event. The race includes a men's and women's 5K, 2 mile walk and youth run, and 1K kid's dolphin dash.
The race is set to begin on Ocean Blvd. in Corona Del Mar and wind through the city's picturesque neighborhoods. Race participants will enjoy complimentary breakfast provided by a variety of local eateries following the race.
Now in its 33rd year, the CdM 5K draws runners, fans, and spectators from across Orange County.
Race registration will begin on Saturday at 6 a.m. and the men's 5k kicks off at 7:55 a.m. Events are expected to conclude by noon.
For those who have not yet registered for the race, pre-registration will be available this June 6, from noon to 7 p.m. at Newport Beach Civic Center. Registration is also available on race day.
Race Day Warm-up Tips
Trainer Laura Fox of the new Defy Gravity Cycling Studio in Corona del Mar offers some race day warm-up tips:
•It's important to warm up and stretch pre-race to prepare the body for vigorous demands on the muscles
•Warm up the lower body so it is not cold prior to stretching
•Stretch the legs focusing on the quadriceps, hamstrings, and Achilles as to avoid injury during the race
Race Route
Expect heavy traffic and road closures on and around these streets: Acacia, Begonia, Dahlia, First, Heliotrope, Iris, Narcissus, Marigold, Jasmine, Bayside, Larkspur, Marguerite, Second, Seaview, Goldenrod, Waterfront, and Pacific Drive.