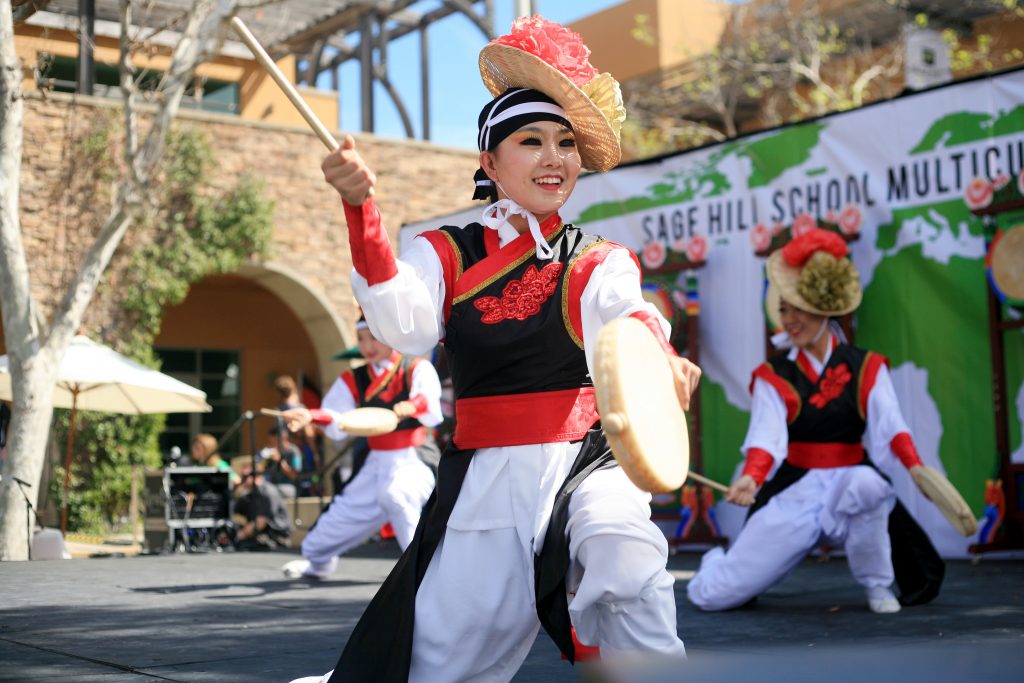 Various cultures were celebrated, diversity honored and senses delighted on Saturday as attendees "traveled the world" at the 16th Annual Sage Hill Multicultural Fair.
The Newport Coast campus was transformed into a global village with 16 authentic food booths, lively cultural entertainment, an ethnic bazaar, philanthropic marketplace run by Sage Hill students, and hands-on craft making. Organizers estimated about 3,000 visitors partook in the food and festivities.
This was the best turnout yet, said Sage Hill School President Gordon McNeill. Great food and entertainment and amazing volunteers make the event incredible every year, he added.
The purpose of the Sage Hill Multicultural Fair is to showcase the diversity of the school, extended community and Orange County, McNeill noted.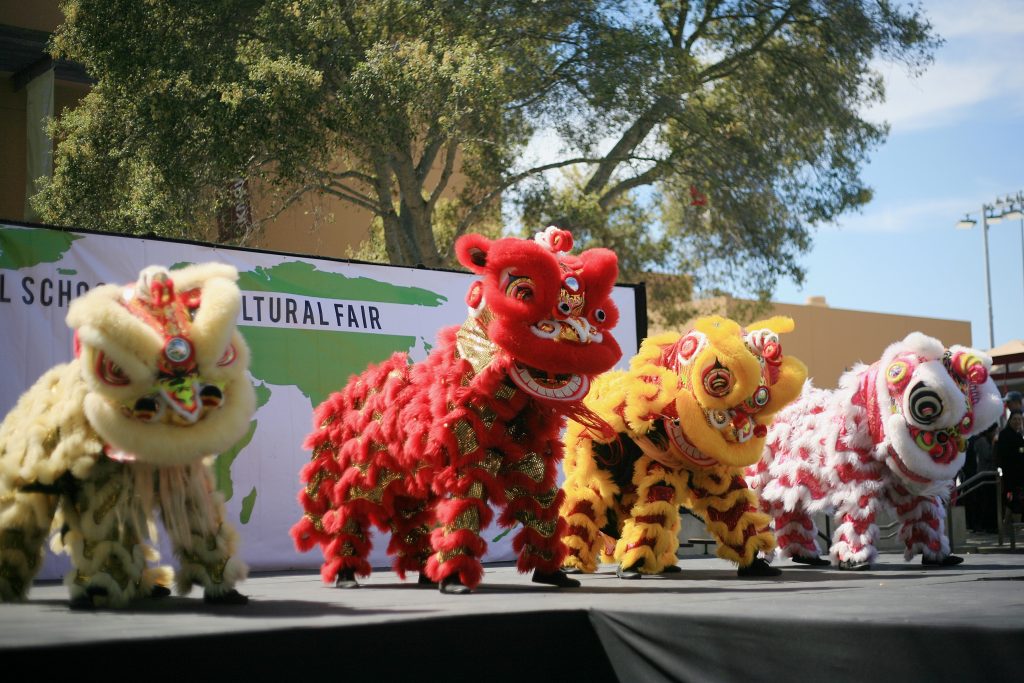 "It's also about how that diversity brings us all together," added one of the parent organizers of the event, Zetta Magliarditi.
The idea behind the event this year, is that there's only one race, the human race, she said.
"It's the biggest thing we all have in common," emphasized event co-chair Anita Razin. "We're a human family.
The theme has always been "all cultures, all languages, all countries, all people," Razin said.
"The aim that we aspire to as a community here at Sage, every day, is to be inclusive to all and to celebrate uniqueness," she added.
The day brings together a lot of what Sage Hill School is all about, Razin said.
Students really seem to take the lessons they learn out into the world, they agreed.
The food and entertainment are a good introduction to different cultures, said parent Mona Arora, who coordinated the India food booth with fellow Sage parent Niv Pidaparde. They were supported in the booth by fellow Sage parents Shilpa Kamdar and Renu Chokshi.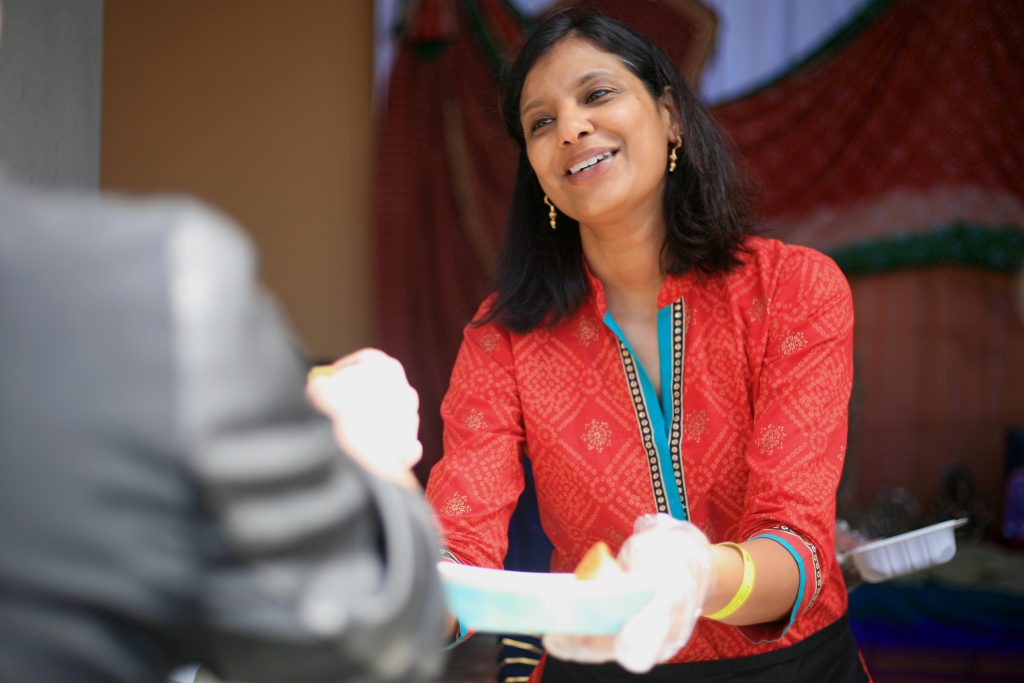 "It's one thing to read about it in a book or see it (on video), when it's live, you remember it more," Arora said.
A lot of the students will try something at the fair and then go home and learn more about the country it came from, she explained.
They are thankful for the opportunity, Pidaparde added.
"Not many schools offer something like this and it definitely helps broaden the kids' horizons," she said.
Both have noticed their kids, Arora's son Krishan, 17, a senior, and daughter Malini, 14, freshman, and Pidaparde's son Nikhil, 16, a sophomore, opening up more to try new foods.
"It's a phenomenal thing that Sage Hill supports every year," Pidaparde said. "It brings everyone together."
Particularly in the current political and social climate, Arora added. It's amazing to see people from so many backgrounds and cultures joining together, getting along and all with the same goal: To celebrate diversity.
Sage Hill students also ran a philanthropic marketplace where attendees had the opportunity to learn about a wide variety of community service agencies, including Sage senior Abby McGuire's service learning group Coastal Ocean Advocacy Science Team.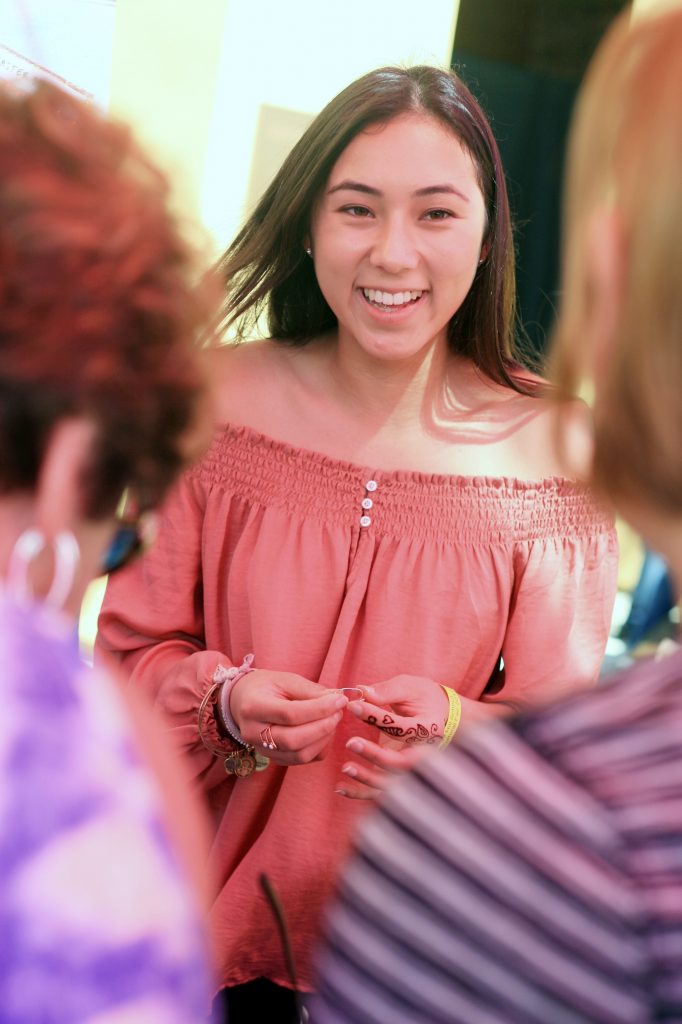 McGuire, 17, and her fellow COAST members have partnered with Crystal Cove State Park to help research and monitor local marine ecosystems. The students became scuba certified so they could conduct dives for the project. This year, they've been focusing on the health of the pisaster starfish after the keystone species experienced a "wasting" disease.
The event also featured an ethnic bazaar with hundreds of items from every continent like colorful jewelry, unique purses, key chains, and housewares.
Student and faculty performers joined professional artists on stage, including: Chinese lion performances; KPOP and Korean drums; Irish, Persian and Indian dancing; a traditional Chinese fan dance; ballet folklorica; a parent-student fashion show highlighting traditional attire from around the world; and Sage Hill student bands.
Visitors enjoyed tastings from China, Croatia, England, Germany, India, Japan, Korea, Mexico, Persia, Poland and the Southern U.S.A. New to the international food booths this year were the flavors of the Philippines and Vietnam. Italian specialties were also available from Pelican Hill Resort.
To top it off "Desserts Around the World," featured sweets inspired by France, Ghana and Italy.
Patrick Lau of Irvine had tried most of the food booths, but couldn't pick a favorite. As a friend of a Sage parent, this was the second time he and his family had attended the event. Lau brought his 7-year-old son Peyton to the fair, who said he was having a lot of fun in the "World's Playground."
Lau was also impressed with the overall theme of the event and the message it sends.
"Whatever your cultural background," this is a positive way to celebrate together, he said.
For more information, visit sagehillschool.org/page/support/multicultural-fair.