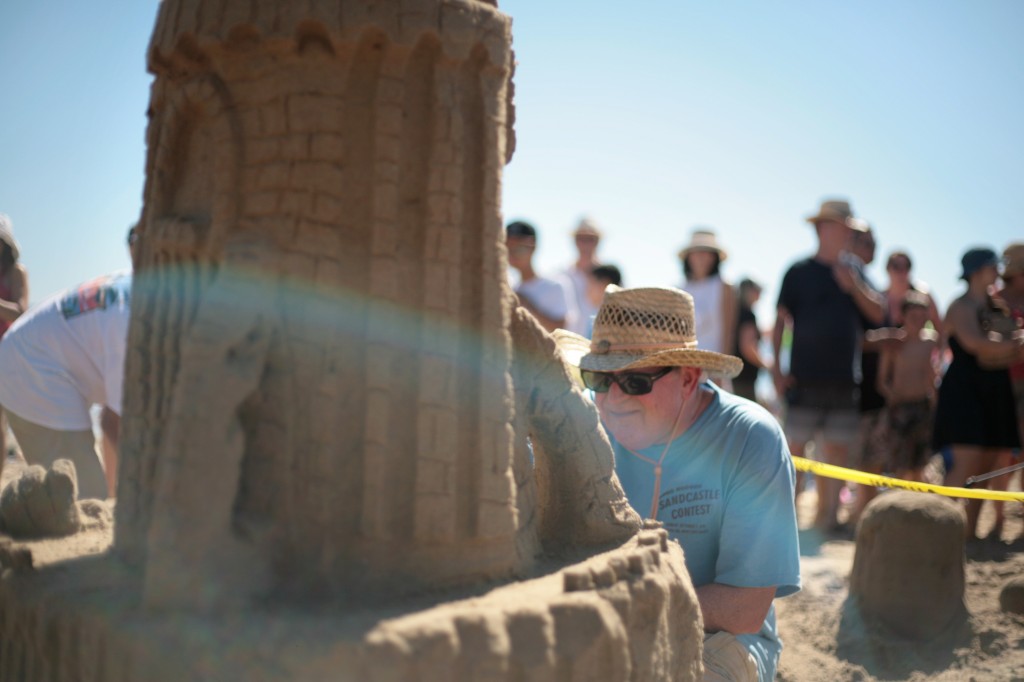 Thousands of people crowded Corona del Mar State Beach on Sunday to watch as sand was sculpted into castles, sea creatures, snowmen and more.
The 53rd Annual Sandcastle Contest was presented by the Commodore's Club of the Newport Beach Chamber of Commerce. The event included 26 teams creating designs in the sand to fit this year's "It's a Beach Party!" theme.
Each group had a sandy 15×15 foot workspace and was allowed to use biodegradable materials like shells, seaweed and flowers. Teams included girls scout troupes, family and friends, neighborhoods, charitable organizations, work groups and more.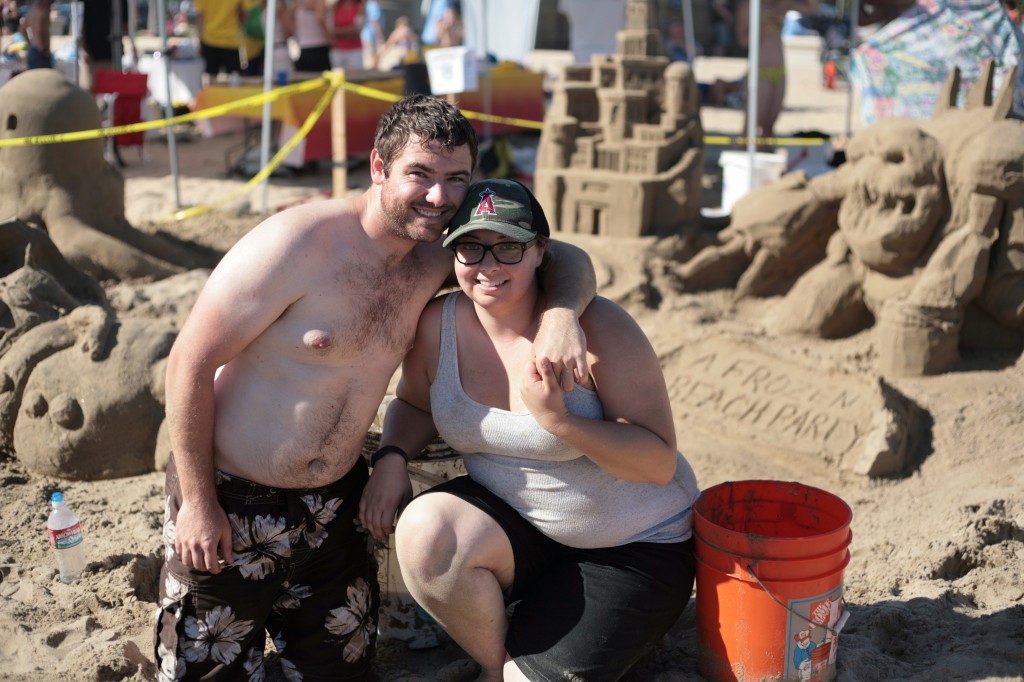 Participants ranged in age and experience, including Eric Walker of Irvine in his fifth year competing and Stephanie Croft of Mission Viejo for her first year participating. Both on Team ASCE OC, the American Society of Civil Engineers of Orange County.
Their 10-person group was made up of friends and co-workers.
As a first-timer, Croft said she really enjoyed it and liked seeing all the kids participate. It's fun and casual and allows everyone to join in on the fun, she said.
It's incredibly relaxing, Croft said.
It's also a fun challenge to build something complex out of something as simple as sand, Walker added.
The ASCE team was inspired by the movie "Frozen" and their design, "A Frozen Beach Party," included a sunbathing Olaf snowman, a snow monster and a castle.
"We thought about the beach theme and with 'Frozen' being so popular right now… and we enjoy the movie too," Walker explained.
Olaf, the film's snowman character, sings about his love of summer in the movie, Croft added.
"We thought it would be funny to show what they would be doing at the beach (during summer)," she said.
It was fairly difficult, Croft said.
Olaf kept collapsing and getting the actual structure of each piece was tricky, Croft noted.
Overall, they're pretty pleased with the finished design, Walker added. The spikes on the snow monster turned out better than they expected, he said .
"There are some pretty creative people in our group," Croft said.
They worked off of photos from the film for reference, the duo explained, so they could try to be as accurate as possible.
"We worked up until the very last moment," Croft Said.
"It's a fun event," said Walker, adding that he looks forward to it. "We love coming to the beach every year."
Also return participants is Girl Scout Troupe 731.
The troupe has entered three times and 14 scouts participated this year, including Ashley Krantz and Francesca Disanto, both 10.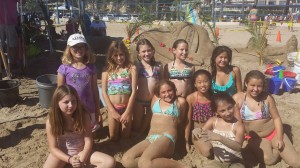 "It was kind of cool to make this since I've never made a big design like this until I came here," Krantz said.
Shoveling the sand and making the foundation for their design is both girls' favorite part of the event. They also enjoyed adding the flowers at the end.
The girls' design included a surfboard, boom box and a beach balls. It was decorated with flowers and ferns as well. They named their design "Girl Scout Surfing."
They held a meeting and discussed all their ideas, explained troupe leader Sharon Shaffer. They narrowed it down to just a few and Shaffer's daughter, Mikayla, drew the final design sketches.
"We thought we could work as a team and each girl would get to be able to be a part of this," Krantz said. "I think it's a good way for us to bond and get to know each other and learn how to work together."
For just a $30 entry fee (for families and civil groups), it's a great value, Shaffer said.
"It's priceless," said another Girl Scout mom, Nichole Jasso, whose daughter, Jordan, 10, worked on the design.
Everyone gets to participate, she added. Including the parents and the girls' siblings, like Shaffer's son, Trey, 7, and Jasso's younger daughter, Sydney, 8, who all worked on a second entry.
"It's a good family event," Jasso said.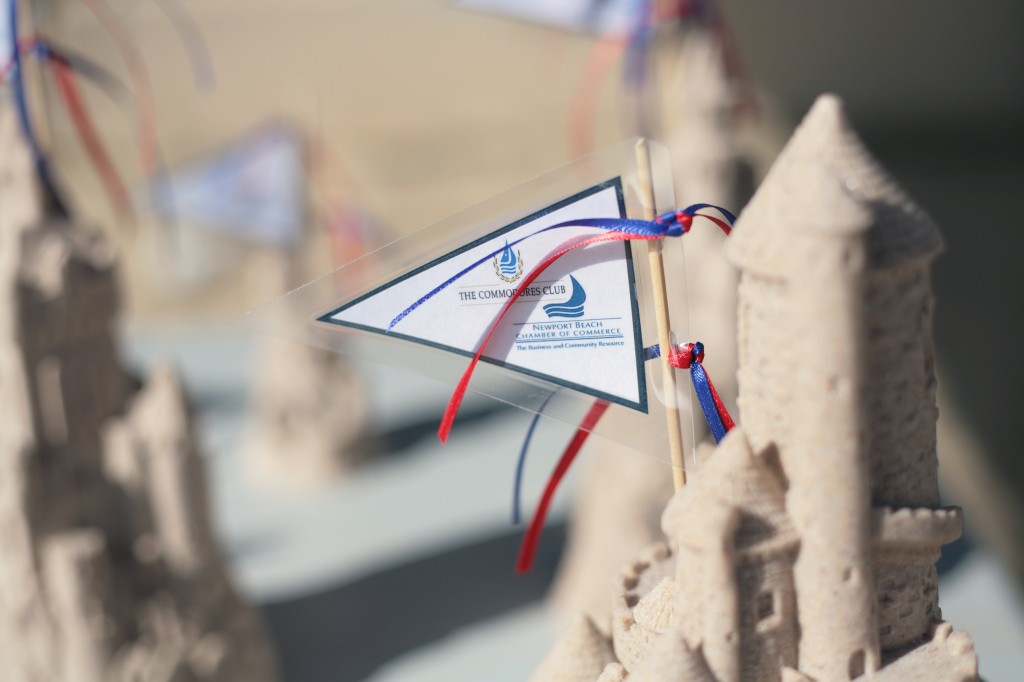 Winners include: San Diego Sandcastle Silicate Based Life Forms for the Commodores Award of Overall Best Creation; Sand Crabs Too as the People's Choice Award for Best Creation; Sand Stuff for Best Display of Theme; and The South Coast Educational Primadonnas for Most Humorous Creation.
Doggie Walk Bags earned first place for Most Unique Sandcastle, Sand Crabs Too won second place and ASCE OC received third in the same category.
Team Harmony took first place for Most Unique Sandsculpture, with Collins Research winning second and Sand Dollar Ballers for third.
The Autism Group took first place in the Junior Division.
Honorable Mentions went to The East Bluff Dads, Girl Scout Troup #731, Mark Simon – Berkshire Hathaway HSCP, Roth Family, Fran Hagland, and Team Meyer  –  Lots of Work.
Winners took home cash prizes (up to $50) and a sandcastle trophy.